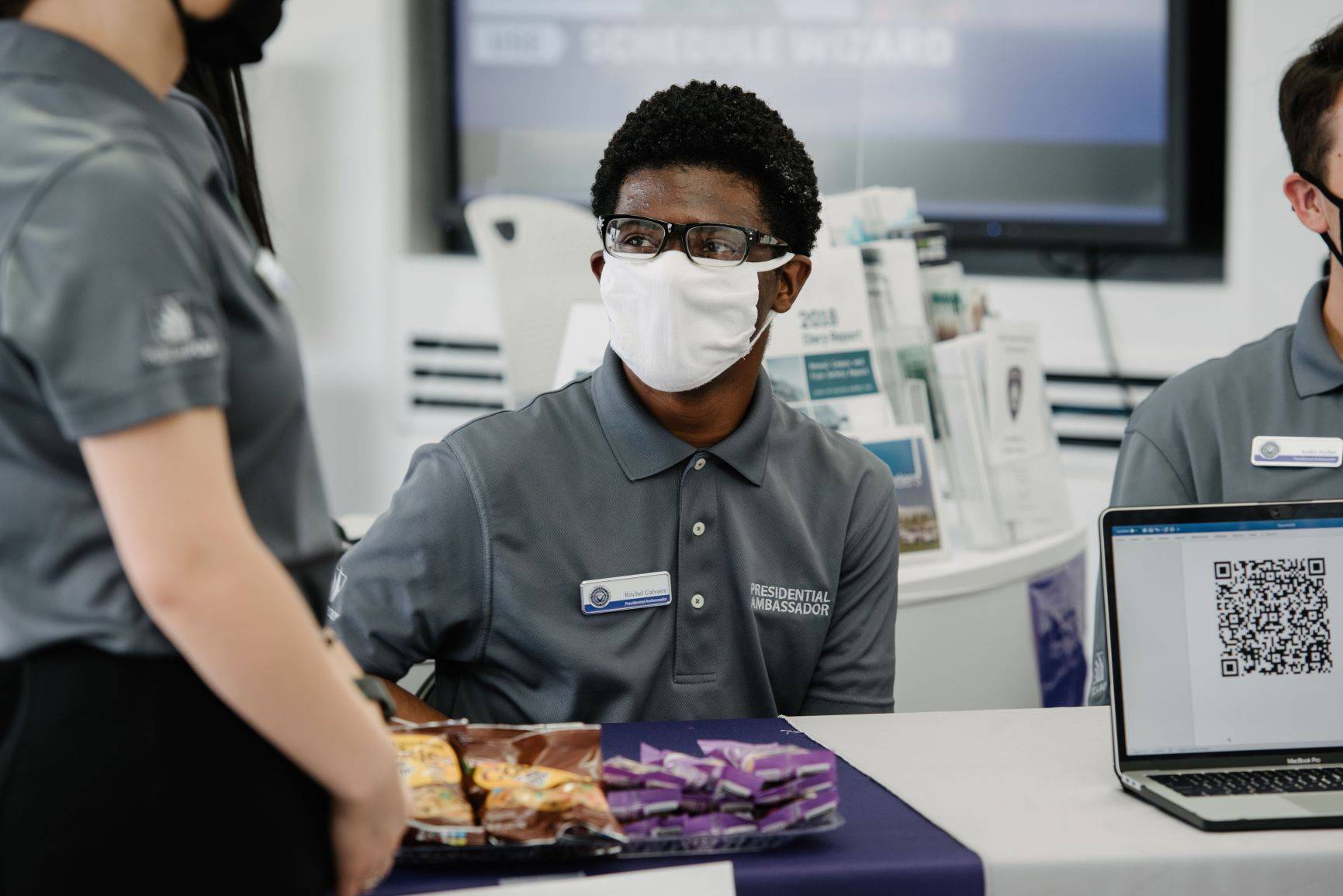 Application, Qualifications, Responsibilities, and Benefits
Florida Poly Presidential Ambassadors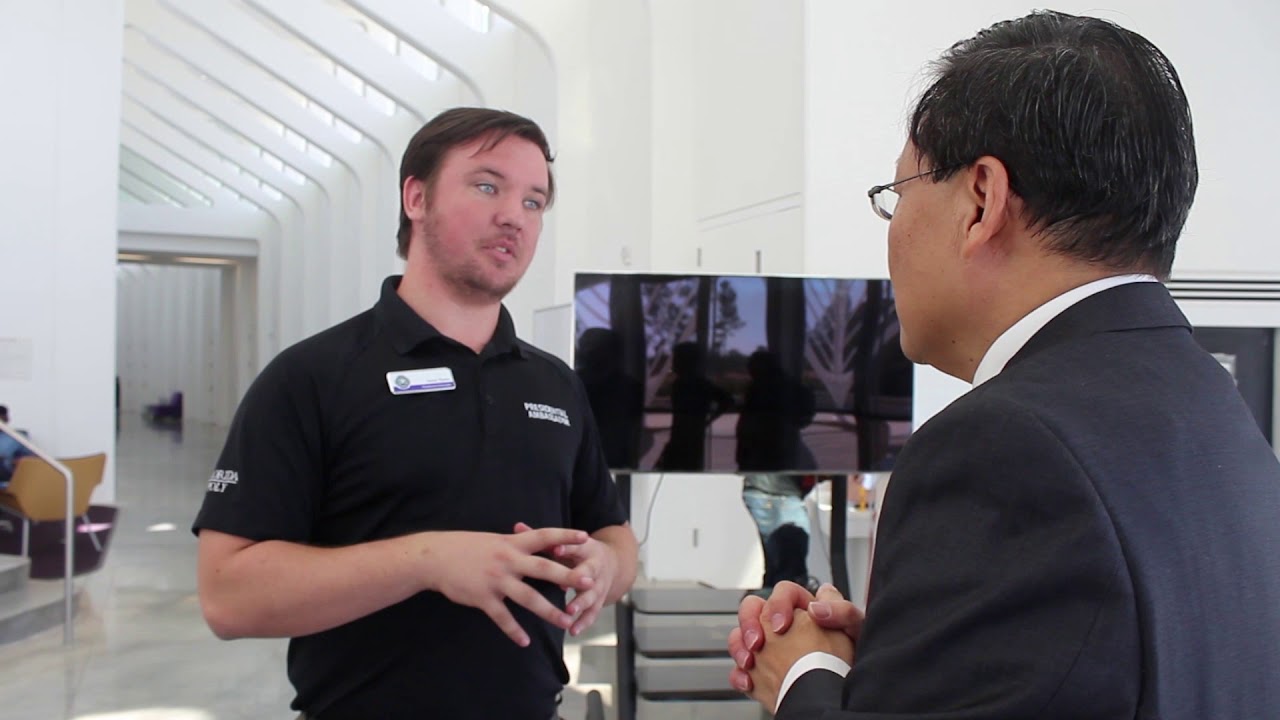 Application Process
Presidential Ambassadors serve from April through the end of the following academic year.
Applications are available each February to be considered as a Presidential Ambassador for the next academic year.
In addition to filling out the application at the link below, each applicant must submit the following documentation:
Resume
Cumulative transcript
Two letters of reference
The Presidential Ambassadors Selection Committee, which includes representatives from the Offices of the President, Academic Affairs and Advancement, review each application, conduct interviews and make recommendations to the President, who makes the final selection of students to serve as Ambassadors for the following academic year.
Qualifications
In order to be considered for a Presidential Ambassador position, each student must meet and maintain the following qualifications:
3.0 GPA or higher for prior semester
Enrolled full-time
Current in payment of all University student fees
18 years or older
Attendance at required, regular meetings
Demonstrated leadership through involvement in campus or community service activities or organizations
Commitment to volunteer a minimum of 60 hours per year including all mandatory events.
Completion of two full semesters to be an active member of the organization
Be in good standing, as defined in the University Student Code of Conduct, which is published in the Student Handbook
Responsibilities
Presidential Ambassadors are committed to fulfill the following responsibilities on a volunteer basis for a term of one academic year:
Serve as the official student hosts at special events for donors and friends of the University. Ambassadors represent a positive image of the student body to all guests by exhibiting professionalism, courtesy and enthusiasm at events.
Attend Presidential Ambassador Orientation and bi-weekly meetings
Serve as an ad hoc focus group for campus leadership
Plan and participate in activities that promote student engagement and philanthropy
Achieve well-rounded academic excellence through dedication and involvement in University life
Attain leadership skills necessary to succeed in today's fast-paced, competitive world
Benefits
Presidential Ambassadors enjoy a unique leadership development experience. Benefits to members include the following:
Opportunities to interact with the President and other University administrators
Serving as liaisons to the President on key student issues
Opportunities to network with influential business and community leaders and dignitaries
Specialized training in professionalism, etiquette, leadership, philanthropy, public relations and event planning
Presidential Ambassador Alumni career mentor program (fall semester)
Official Florida Poly Presidential Ambassador attire for personal use when representing the University
Travel opportunities with University staff, in support of University events off campus
Presidential Ambassador Appreciation Dinner, annually in April
Provide feedback at the end of their term to allow for continual review and improvement of this key program