As the situation continues to evolve, please monitor the following channels for regular updates from Florida Poly. Thank you for your patience during this unprecedented time of uncertainty.
Students: Canvas announcements, Canvas messaging, Florida Poly email
Employees: Florida Poly email and Florida Poly website, Covid-19 page
Parents and Community: Florida Poly website, Covid-19 page
Latest Updates
Information regarding housing refunds, rebates, and credits has been shared.
A temporary grading policy has been announced.
A campus curfew is in place daily from 8 p.m.-7 a.m. Details.
All state universities, including Florida Poly, have extended online classes for the rest of the semester and been instructed to cancel in-person commencement ceremonies. Florida Poly is considering alternative options to honor 2020 graduates.
All University events are canceled until classes resume on campus.
Shuttle services have been suspended until classes resume on campus.
All university-affiliated travel has been suspended.
Students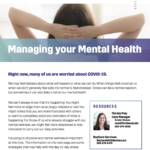 A stay-on-campus policy is in place beginning Friday, March 27 at 8 p.m.

Students who choose to remain living in the residence halls will remain on campus and only leave campus during limited times and for very limited reasons.
A campus curfew is in place daily from 8 p.m.-7 a.m. Campus gates will be closed at 8 p.m. and opened at 6 a.m. Campus police will remain on campus and will be able to open the gates in case of an emergency.

For those unable to leave, the residence halls remain open and food services are being provided.

Information about changes in housing accommodations is available on the housing website. For more information contact Malcolm Phillips, leasing manager, at 863-874-8777.
Phoenix Dining has adjusted its hours of operation. Additional information about dining changes is available on the dining website. For more information contact Jennifer Dignin, senior director of dining services, at 863-874-8434.

All residents must be moved out of the residence hall by 5 p.m. Saturday, May 2. Details.
Student Affairs has provided these tips for Managing Your Mental Health during this pandemic.
Employees
All qualified employees are encouraged to work from home beginning Tuesday, March 17.

Those employees who can complete their job responsibilities via telework should begin doing so after discussion with their supervisor, and by completing the attached Employee Expectations form.

A campus curfew is in place daily from 8 p.m.-7 a.m. Details.
Technology Services has provided these Tips for Success for those working remotely.
Human Resources has provided these Remote Work FAQs.
The Families First Coronavirus Response Act (FFCRA) has been adopted to protect employees who are unable to work due to issues related to COVID-19. Employees who are dealing with any of the circumstances now or at any time before the end of the calendar year should contact Human Resources to determine their eligibility and for additional information.
Travel Information
Additional Resources
Contacts