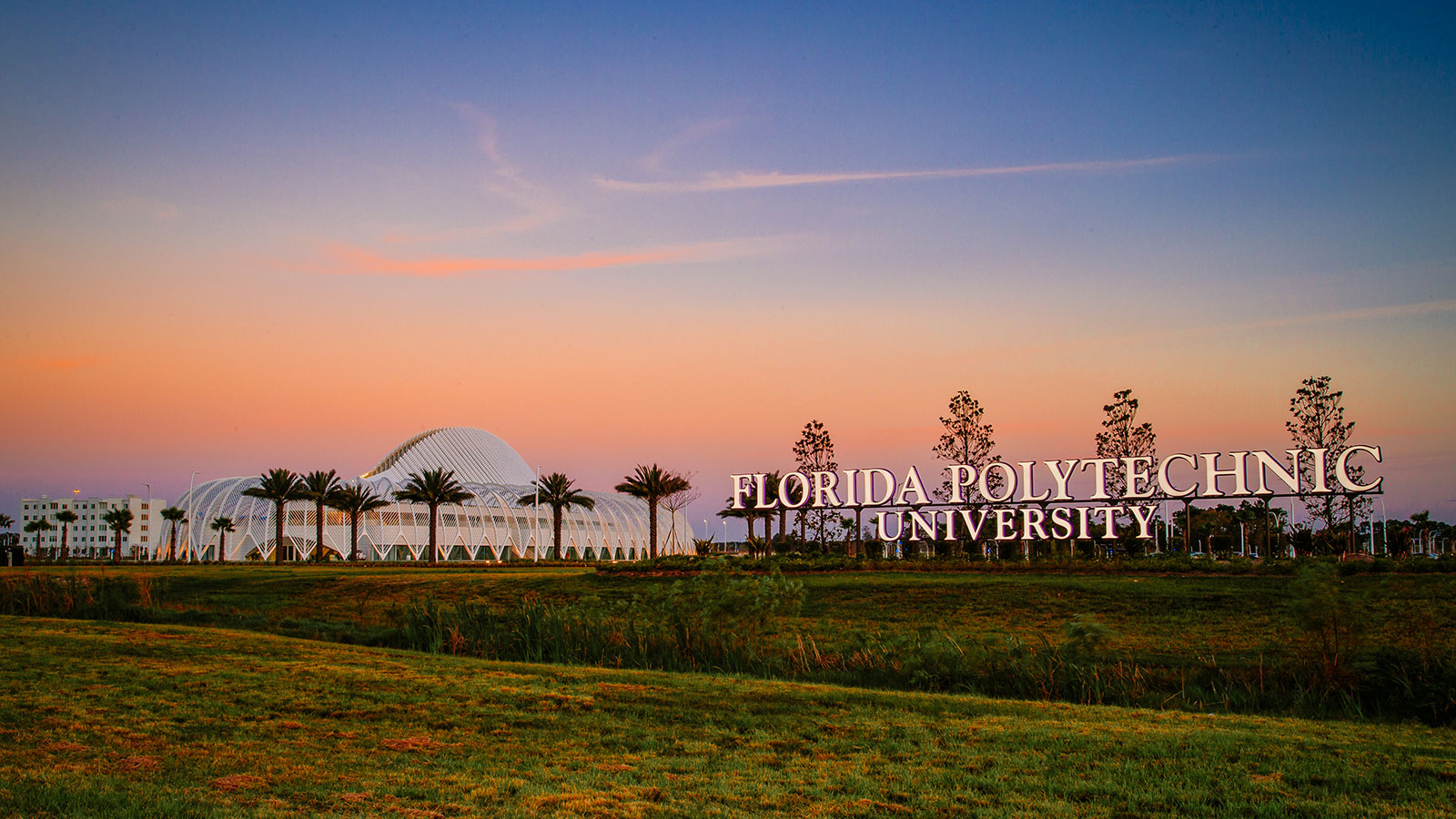 Advancement
Corporate Roundtable
Investing in the World's Future STEM Leaders
An all-STEM curriculum, including 10 bachelor's degrees and two master's degrees, with 31 programs of study designed to prepare graduates for careers in today's fastest-growing fields, Florida Poly is ranked as a top 40 public undergraduate engineering university (without a doctorate) by US News World & Report and the third best public university in Florida. With STEM job growth estimated at approximately 25% over the next two years due to an underdeveloped pipeline of high-tech professionals, Florida Poly is providing the kind of graduates Florida needs to impact the global innovation marketplace.
Mutual Success Through Partnerships
Engaging corporations in support for research programs, interaction with students and faculty, and participation in a range of university-wide opportunities exemplifies the convergence of industry and academia. While protecting its intellectual vitality and integrity, Florida Poly seeks to maximize opportunities for partnership and collaboration with industry.
Become a Corporate Roundtable Partner
The Corporate Roundtable (CRT) recognizes companies whose commitment to Florida Poly's mission is shown through active engagement and merit-level donations. A robust array of benefits and engagement opportunities vary by level of philanthropic commitment, starting at $10,000, for a three-year term with the option to renew or upgrade at the end of the term.
How to Join
The Corporate and Foundation Relations team serves as the point of entry for current and future industry partners to facilitate engagement with Florida Poly in alignment with a company's partnership strategies. Whether your company wishes to recruit STEM talent, sponsor a student design project or student event, provide scholarships, or participate in STEM Talks, the Corporate and Foundation Relations team will connect you with the corresponding University resources and provide ongoing communication and updates about activities and impact.
Contact the Corporate and Foundation Relations team to arrange an informal meeting to determine how your company can benefit from becoming a Corporate Roundtable Partner.
Corporate and Foundation Relations Team
Director of Corporate and Foundation Relations
Email: preed@floridapoly.edu
Phone: 863-874-8571
Academic Area: Computer Science
Liaison to Tampa Bay, West, North Florida
Director of Corporate and Foundation Relations
Email: lvigil@floridapoly.edu
Phone: 863-874-8732
Academic Area: Engineering
Liaison to Orlando, Miami, East Florida