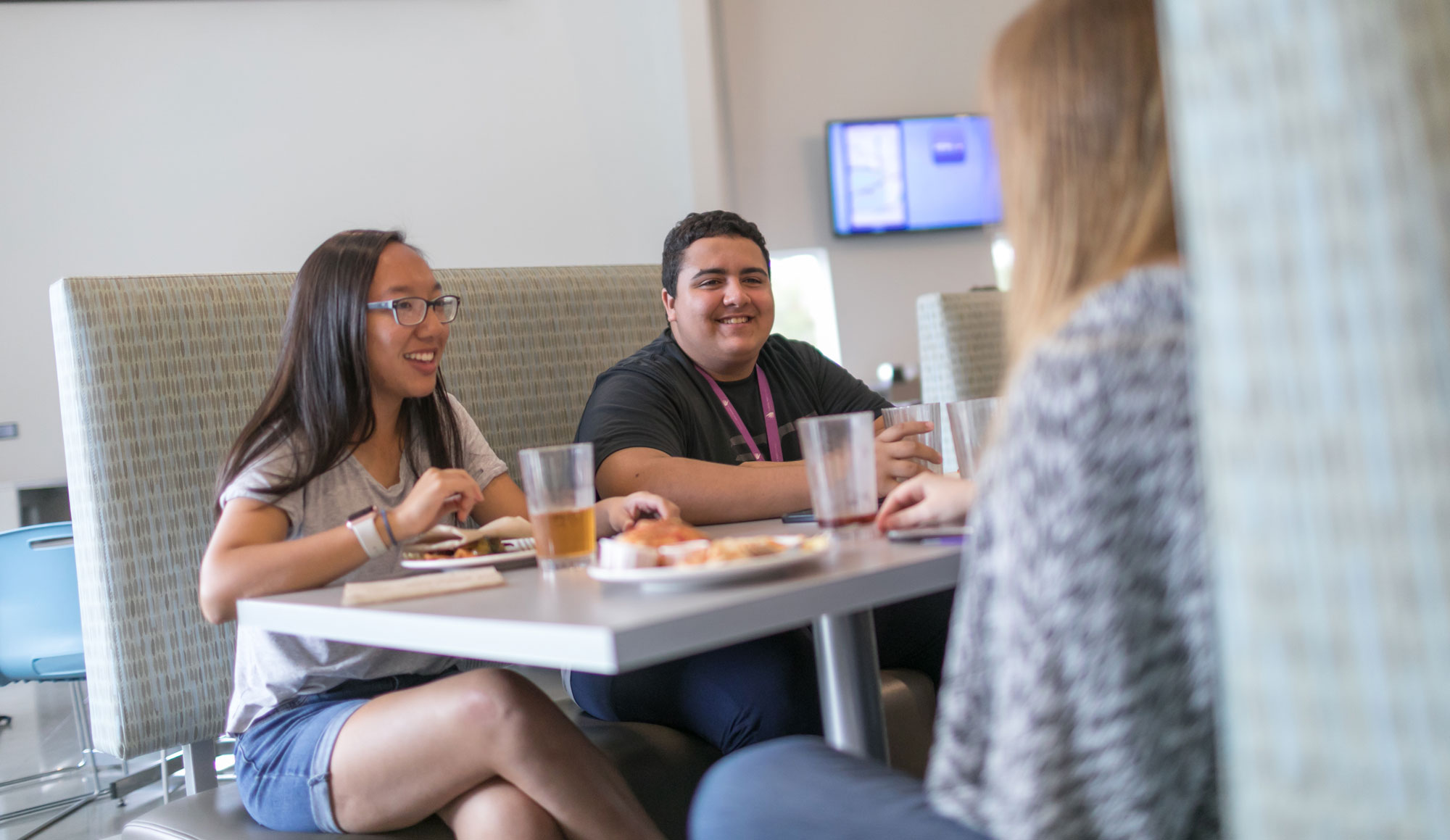 Wellness Center
Find the best eats on campus, the mail center, and students randomly playing a piano all in the wellness center.
Wellness Center
We believe that wellness is a way of life, and that involves achieving a balanced mind, body, and spirit. When you're healthy in these areas, you can reach your full potential.
Auxiliary Enterprises Service Center
The Auxiliary Enterprises Service Center is located in the Wellness Center. It's here that students can get help with a number of different items including campus vending services, Florida Poly Bucks, Florida Poly ID cards, Parking and Transportation Services, and print and mail services.
Dining
Campus dining facilities are located in the Wellness Center. The newest additions to the Wellness Center are Einstein Bros. Bagels and Tu Taco.
Health Clinic
The Health Clinic offers a variety of healthcare services. The Health Clinic is provided by Lakeland Regional Health and is staffed by a Registered Nurse. Students can stop by the clinic for general medical services addressing acute conditions, minor illnesses, and injuries. The Clinic can also provide referrals to local health care providers and specialists as needed.
Student Business Services
The Office of Student Business Services is housed in the Wellness Center. The office assesses tuition and fees, bills, and collects amounts owed to the university, disburses financial aid, processes student refunds, handles Florida Pre-paid and Third Party Contract billings, collects students loans and past due receivable balances