Jun Kim
Assistant Professor - 9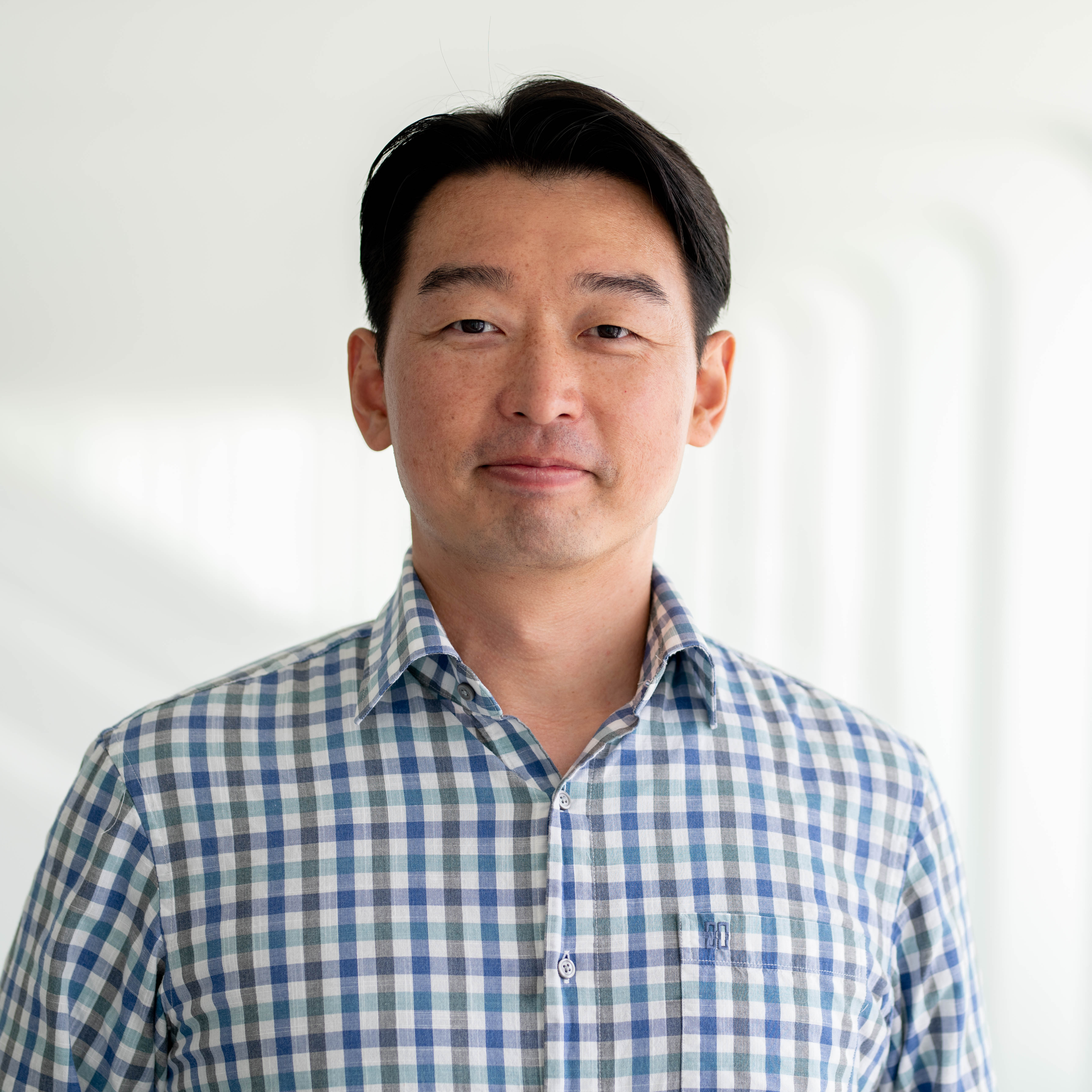 Dr. Jun Kim is an assistant professor at Florida Polytechnic University. Kim received his Ph.D. in Environmental Science and Engineering from Rice University. His academic research activity at the National Science Foundation (NSF) Engineering Research Center (ERC) for Nanotechnology Enabled Water Treatment (NEWT) produced numerous patents, research articles, and high-impact journal papers. Over 15 years, Kim's research focused on advanced water treatment processes for residential drinking water, seawater desalination, municipal wastewater, and produced waters from industries. Kim held professional leadership roles in the water industry, while he worked for global companies for 12 years.
Next Generation Leadership Award, WQA, 2021
Best Paper Awards, COMSOL, 2019
Constancio Miranda Fellowship, Rice University, 2019
Certificate of Merit, American Chemical Society (ACS), 2018
Robert and Eleanor Shubinski Award, Rice University 2015-2016
Ph.D. in Environmental Science and Engineering, Rice University, 2020
M.S. in Environmental Science and Engineering, Gwangju Institute of Science and Technology, 2007
B.S. in Spatial Environmental System Engineering, Computer Science (minor), Handong University, 2005
Water treatment process (advanced membrane, electrochemical treatment, pre- and post- physicochemical treatment, seawater desalination, groundwater desalting, high-rate algae removal, residential wastewater treatment, industrial produced water treatment)
Material characterization
Water quality analysis
Simulation and modeling
Commercialization (product/process design, engineering documentation, field/pilot testing, IP)
Voting Member, Water Sciences Committee Member, Water Quality Association (WQA), 2021-present
Member, Water Sciences Committee Member, WQA, 2019-present
Committee Member, Education and Training Council, MI-AWWA, 2020-2022
Task Group Member, NSF International - DWTU Joint Committee (JC), 2019-present
Vice President, SLC, NEWT Engineering Research Center, 2018-2019
Eva Gil, Xiaochuan Huang, Kuichang Zuo, Jun Kim, Susana Rincón, José María Rivera, Kiarash Ranjbari, François Perreault, Pedro Alvarez, Alejandro Zepeda, Qilin Li, A Polysulfone/Cobalt Metal–Organic Framework Nanocomposite Membrane with Enhanced Water Permeability and Fouling Resistance, ACS Applied Polymer Materials 4 (5), 3532-3542 (2022)
Ziqi Wu, Himel Barua, Jolanta R. Rylski, Joshua B. Taylor, and Jun Kim, A multiple regression model framework for designing a UVC LED reactor for point-of-use water treatment, Environmental Science: Water Research & Technology, 2021, 7, 1516-1529. (2021)
Zuo, Kuichang; Huang, Xiaochuan; Liu, Xingchen; Gil, Eva; Kim, Jun; Jain, Amit; Chen, Long; Liang, Peng; Zepeda, Alejandro; Verduzco, Rafael; Lou, Jun; Li, Qilin, A Hybrid Metal-Organic Framework-Reduced Graphene Oxide Nanomaterial for Selective Removal of Chromate from Water in an Electrochemical Process, Environmental Science & Technology, 54 (20), 13322-13332 (2020).
Jun Kim, Amanda Morgott, Ziqi Wu, Liane Hopaluk, Michael Miles, William Stoner, Qilin Li, Simulating Transport and Adsorption of organic contaminants in 3D Porous Activated Carbon Block Media, COMSOL 2019 Boston, MA (2019).
Jun Kim, Amit Jain, Kuichang Zuo, Rafael Verduzco, Qilin Li, Selective Removal of Calcium Ions from Water Using Target-ion Specific Capacitive Deionization, Water Research, 160, 445-453 (2019).
Stephanie Loeb, Jun Kim, Chenxi Jiang, Lawrence Early, Haoran Wei, Qilin Li, Jae-Hong Kim, Nanoparticle Enhanced Interfacial Solar Photothermal Water Disinfection Demonstrated in 3-D Printed Flow-Through Reactors, Environmental Science & Technology, 53, 13, 7621-7631 (2019).
Amit Jain, Cierra Weathers, Jun Kim, Matthew D. Meyer, Shane Walker, Qilin Li, Rafael Verduzco, Self-Assembled, Sulfonated Pentablock Copolymer Cation Exchange Coatings for Membrane Capacitive Deionization, Molecular Systems Design & Engineering, 4, 348-356 (2019).
Kuichang Zuo, Jun Kim, Amit Jain, Tianxiao Wang, Rafael Verduzco, Qilin Li, Novel Composite Electrodes for Selective Removal of Sulfate by the Capacitive Deionization Process, Environmental Science & Technology, 52 (16), pp 9486–9494 (2018).
Amit Jain, Jun Kim, Kuichang Zuo, Qilin Li, Rafael Verduzco, Aqueous-Processed, High-Capacity Electrodes for Membrane Capacitive Deionization, Environmental Science & Technology. 52 (10), pp 5859–5867 (2018).
O Monzon, Y Yang, J Kim, A Heldenbrand, Q Li, P Alvarez, Microbial fuel cell fed by Barnett Shale produced water: Power production by hypersaline autochthonous bacteria and coupling to a desalination unit, Biochemical Eng. Journal 117, 87-91 (2016).
Kim, L. H. Doan, and H. Roh, New Approach to Evaluate the Performance of High Loading rate Dissolved Air Flotation in Seawater, AMTA, Las Vegas, NV (2014).
Jun Kim, Lan Huong Doan, and Hyung Keun Roh, Innovative Flow Analysis Method for High Loading Rate DAF, International Desalination Association – Desalination & Water Reuse, Vol. 24, pp. 42-47 (2014).
Jun Kim, Hosik Park, Haeryong Jung, JungkwonSeo, and Heechul Choi, Iron Oxide Nanoparticle-Impregnated Alumina for Catalytic Ozonation of para-Chlorobenzoic Acid in Aqueous Solution, Water, Air, & Soil Pollution, 225:1975 (2014).
Haeryong Jung, Hosik Park, Jun Kim, Ji-Hoon Lee, Hor-Gil Hur, Nosang V Myung, Heechul Choi, Preparation of biotic and abiotic iron oxide nanoparticles (IOnPs) and their properties and applications in heterogeneous catalytic oxidation, Environmental science & technology, 41, 13, 4741–4747 (2007).