Tracy Olin
Senior Instructor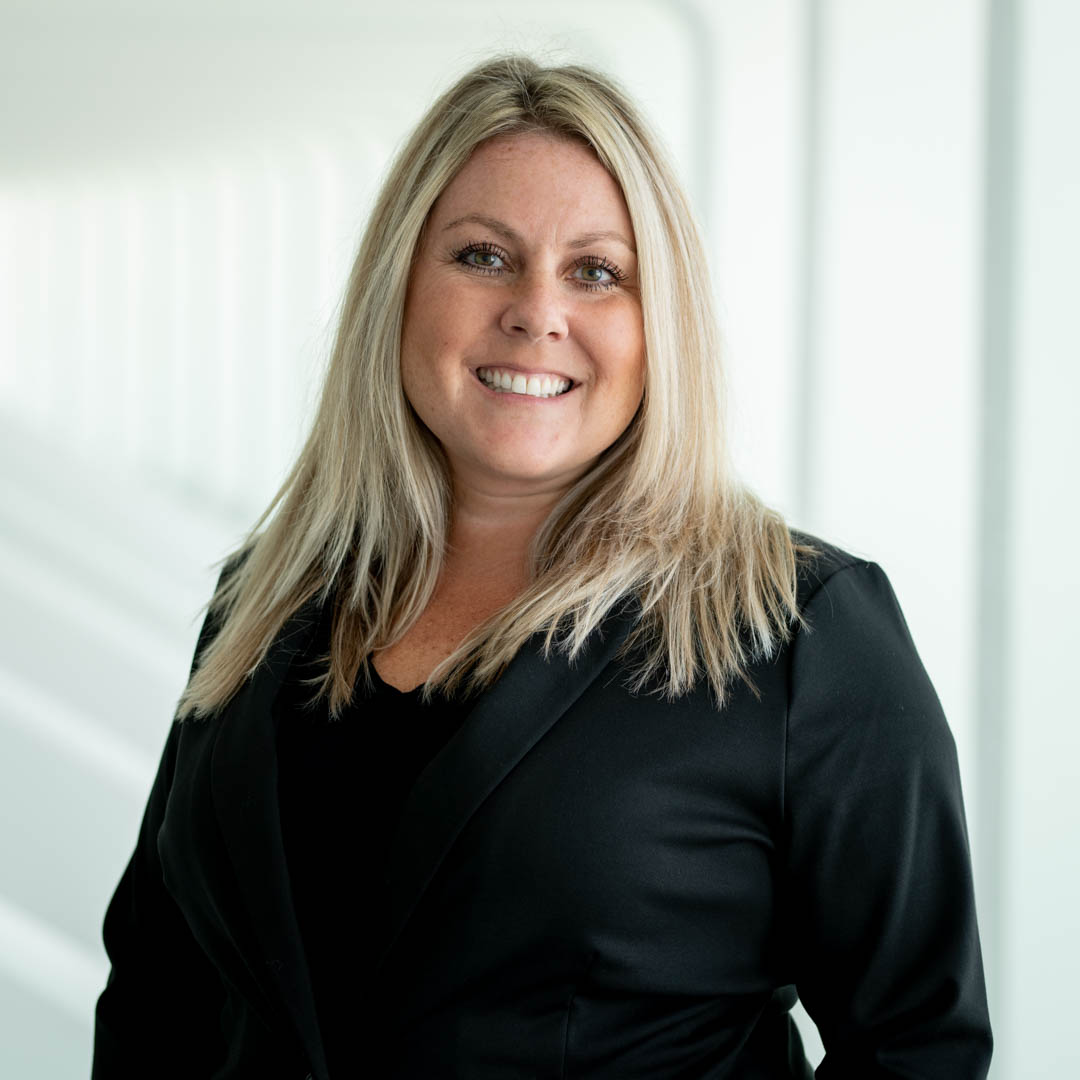 Dr. Tracy Olin joined the Florida Poly team as a senior instructor of chemistry in the fall of 2022. Prior to this, she was an associate professor of chemistry at Edinboro University of Pennsylvania for eight years. During this time, Olin was active in advancing the freshmen curriculum and taught a variety of courses including freshmen chemistry, forensics, biochemistry, physical chemistry, organic chemistry, and many more. Her research focused on natural product extraction and use as antimicrobial agents, as well as characterization of contaminants in various consumer goods. During her time at Edinboro, she developed several new courses, a new major, and served on many departmental and university-wide committees.
Prior to beginning her career at Edinboro, Olin completed an internship at NASA Glenn Research Center in Cleveland, Ohio. During this time, she worked on the synthesis and characterization of novel materials to be used as low-density insulation for space vehicles.
Excellence in Teaching in the Honors College, Edinboro University, 2020, 2021
The National Society of Leadership and Success – Excellence in Teaching Award, Edinboro University, 2019
Outstanding Department of Chemistry Graduate Teaching Assistant Award, University of Akron, 2010, 2011, 2012
Admission into the Clarence P. Gould Society, Youngstown State University, 2006
Ph.D. in Organic Chemistry, University of Akron, 2014.
B.S. in Chemistry, Youngstown State University, 2009.
Synthesis and Characterization
Forensic Chemistry
Freshman Chemistry Education
Instrumentation (NMR, FTIR, GCMS, UV-Vis)
"High Temperature Aluminum-Silicon-Zirconium Aerogels: Applications as Thermal Insulation." ACS Erie Local Section meeting hosted by Tracy Olin, Edinboro University, Edinboro, PA, November 14, 2018.
Olin, Tracy C. "Design and Synthesis of 2,4,9-Trithiaadamantane Derivatives as Anti-Influenza a Drug Candidates." (PhD Dissertation) University of Akron Graduate Dissertation, 2014. http://rave.ohiolink.edu/etdc/view?acc_num=akron1397062645
Hurwitz, Frances; Gallagher, Meghan; Olin, Tracy; Shave, Molly; Ittes, Marlyssa; Olafson, Katy; Fields, Meredith; Guo, Haiquan; Rogers, Richard. Optimization of Alumina and Aluminosilicate Aerogel Structure for High Temperature Performance. International Journal of Applied Glass Science, (2014), 5(3), 1-11.
Olin, Tracy C.; Davis, Caroline; Hu, Jun. "Synthesis and characterization of new influenza A M2 ion channel blockers." Abstracts of Papers, 244th ACS National Meeting & Exposition, Philadelphia, PA, United States, August 19-23, 2012 (2012), ORGN-482.
Hurwitz, Frances I.; Sheets, Eric J.; Liou, Deng-Yuan; Olin, Tracy C.; Ittes, Marlyssa A. Development of backbone structure and morphology in aluminosilicate aerogels. Polymer Preprints (American Chemical Society, Division of Polymer Chemistry) (2010), 51(1), 249-250.
Olin, Tracy; Hu, Jun J.; Weingart, Jacob J. "Synthesis and Characterization of new influenza A M2 ion channel blockers." Abstracts, 41st ACS Central Regional Meeting, Dayton, OH, United States, June 16-19 (2010), CERMACS-113.
Pischera, Anna M.; Liou, Deng-Yuan; Hurwitz, Frances; Ittes, Marlyssa; Espe, Matthew P.' Olin, Tracy C. "Aluminosilicate aerogels: Synthesis and characterization." Abstracts, 41st ACS Central Regional Meeting, Dayton, OH, United States, June 16-19 (2010), CERMACS-115.
Hurwitz, Frances I.; Sheets, Eric J.; Liou, Deng-Yuan; Olin, Tracy C.; Ittes, Marlyssa A. "Development of backbone structure and morphology in aluminosilicate aerogels."