Allen Bottorff
Vice President, Administration and Finance and CFO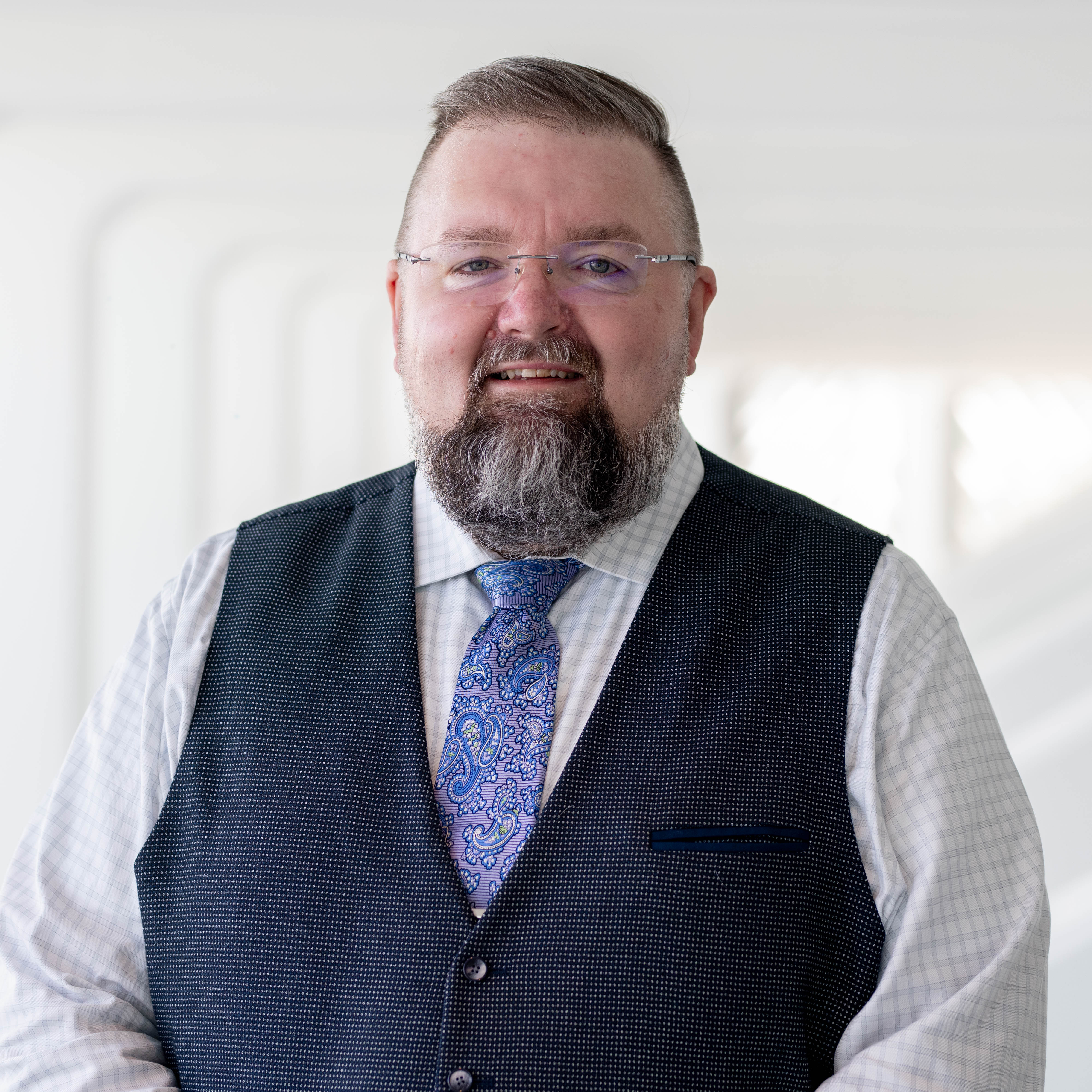 Dr. Allen Bottorff joined Florida Polytechnic University in March 2022 as vice president of administration and finance. His nearly 20 years of experience in higher education, particularly in the areas of business and administration, include his most recent position as vice president for business administration and finance, chief business officer, and chief risk officer at Polk State College. He also has extensively served the Florida College System and State University System at institutions including the University of Central Florida, Valencia College, and Indian River State College, as well as past service in the Tennessee Board of Regents system.
Bottorff started his professional career and spent more than a decade as a professional engineer, client service manager, and associate for a mid-size engineering firm on the Treasure Coast of Florida prior to transitioning into a career in higher education. He also maintains active licenses in Florida, including that of a Professional Engineer.
Bottorff is as an editorial review board member for The Community College Journal of Research and Practice, an international journal in the field of higher education, and holds the rank of associate graduate faculty at Florida Atlantic University.
Art Gala Judge, Society for Marketing Professional Services, 2016-18
Innovation of the Year Award, League of Innovation in the Community College, 2013
Grants Hall of Fame, Indian River State College, 2011
Pride Award - Campus Safety and Security Task Force, Indian River State College, 2009
Sponsorship Chair, Make-A-Wish Foundation, 2015-16
Subject Matter Expert, St. Lucie County Comprehensive Everglades Restoration Project Committee, 2005-07
Director and Past President, Fort Pierce Sunrise Kiwanis, 2002-13
Council Member, Fort Pierce Area Council, 2002-05
Ph.D in Higher Education Leadership and Administration, Florida Atlantic University 2011
M.B.A, Amberton University, 2013
M.S. in Civil Engineering, Florida Atlantic University, 2003
B.S. in Civil Engineering, University of Central Florida, 2001
Member, Leadership Florida, 2015-current
Member, Order of the Engineer - Link 201, 2008-current
Board Member and Budget & Finance Committee Chair, Florida Council for Public Private Partnerships, 2016-19
National Conference Chair, The "No Name" Conference, 2015
Board Member/Past President, Florida Educational Facilities Planning Association, 2013-19