Kevin Calkins
Director, Institutional Research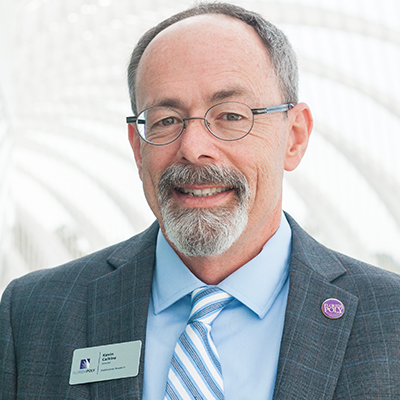 Kevin Calkins develops and analyzes metrics to inform and support policy and decision-making at Florida Polytechnic University. He tracks and measures performance outcomes that assess strategic and academic progress. He reports findings related to the University to outside entities to ensure data integrity and compliance.
He brings extensive research and analysis experience to his role at Florida Poly. Previously, he was Director of Institutional Research, Effectiveness & Planning at the University of South Florida in Lakeland. In that post, he coordinated information and provided leadership to support campus planning and decision-making for USF Polytechnic and its mission.
From 2001-2004, he held a similar job in the healthcare field. He was Associate Administrator of Program Development at Lakeland Regional Cancer Center, where he analyzed market share and key performance indicators.
He has graduate certification in Research Methods from the University of South Florida in Tampa. His skills and expertise cover higher education, enrollment management, leadership development, grant evaluation and instructional assessment. He earned a master's degree in Business Administration from Florida Southern College in Lakeland. He has a bachelor's degree in Cardio-Pulmonary Science from the University of Central Florida in Orlando.
Originally from Upstate New York, he is the father of two adult sons and a daughter in high school. He enjoys sailing, running and reading.
Graduate certification in Research Methods, University of South Florida

Master's degree in Business Administration, Florida Southern College

Bachelor's degree in Cardio-Pulmonary Science, University of Central Florida