2020 graduate builds next generation of esports champs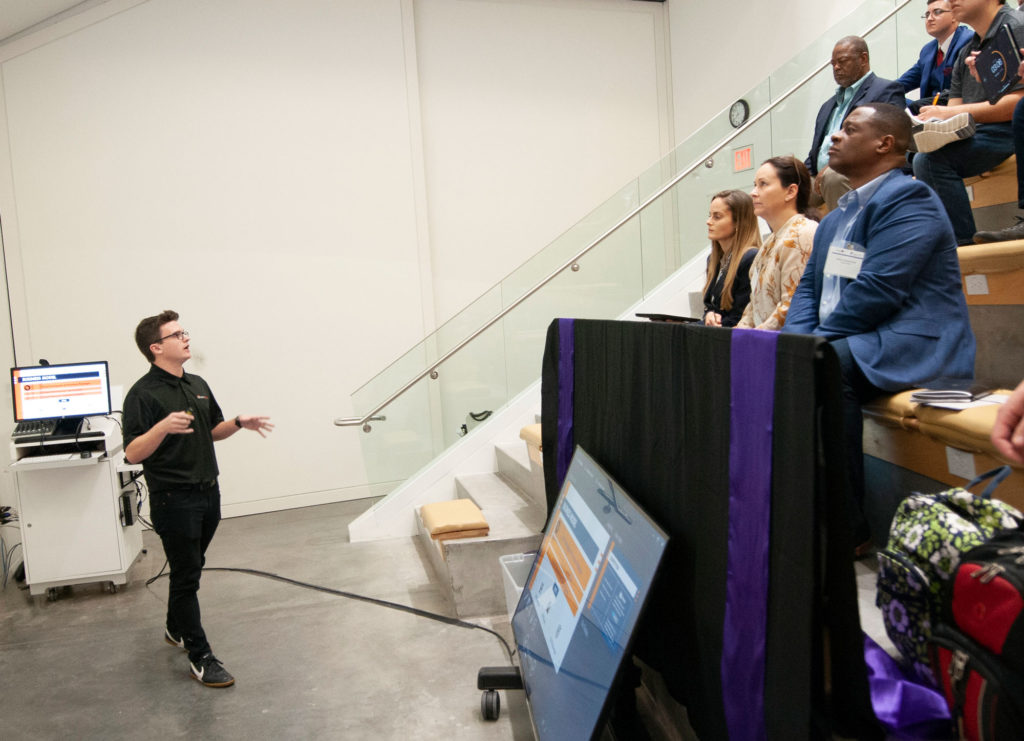 Editor's note: While the COVID-19 situation has caused Florida Polytechnic University to shift to remote instruction for the remainder of the semester and reschedule our commencement ceremony, the hard work of our graduating seniors continues. This story is part of a series of stories highlighting and honoring our 2020 graduates.
When Matthew Santalla was a high school student in Orlando, he saw an emerging potential in video games and took his game play seriously. With hard work and late nights spent gaming, he soon played "Call of Duty" at the amateur professional level.
But a lack of esports infrastructure and support kept Santalla and his peers from doing more with the games they loved.
"Everybody grew up playing Little League. I saw an (esports) industry that didn't have that support," Santalla said.
Last summer, he turned his passion for esports into a career by joining startup Esports Tower as vice president of operations.
When he graduates from Florida Polytechnic University in May with a bachelor's degree in business analytics and a concentration in quantitative economics and econometrics, Santalla said he will shift his full attention to making the Orlando, Florida,-based company a success.
Esports Tower, of which Santalla is part owner, provides training, resources, and support to high school-age esports players in much the same way that a high school football coach helps develop players.
"We do live practicing and live coaching, and we connect students with colleges and universities and professional teams while improving their skills," he said.
Santalla said he took advantage of the connections and skills he built at Florida Poly to prepare himself well for the Esports Tower position. This includes his role as a director of esports at the University.
"What I've done at Florida Poly and the atmosphere there have gotten me where I am today," Santalla said. "I started with an idea to get into esports and the University guided me and afforded me the opportunity to do it as a career.
"A lot of the classes I took are applying directly to what I do every day."
While a full-time college student, Santalla devotes 40 hours each week to making Esports Tower a success. He's eager to step up his involvement after he completes his degree.
"I think you can make money doing what you love if you work hard enough," said Santalla, a graduate of Timber Creek High School. "I'm doing what I love and trying to do something to help other people."
He said Florida Poly played a huge role in his success thus far.
"I picked Florida Poly because I wanted to be an entrepreneur and apply my tech skillset and be in an environment that allows me to excel," Santalla said. "Florida Poly is an atmosphere like a startup, and students who are exposed to that early in their education will transfer that directly to the workplace like I do every day."
Contact:
Lydia Guzman
Director of Communications
863-874-8557