Data science researchers at Florida Poly work to improve online community use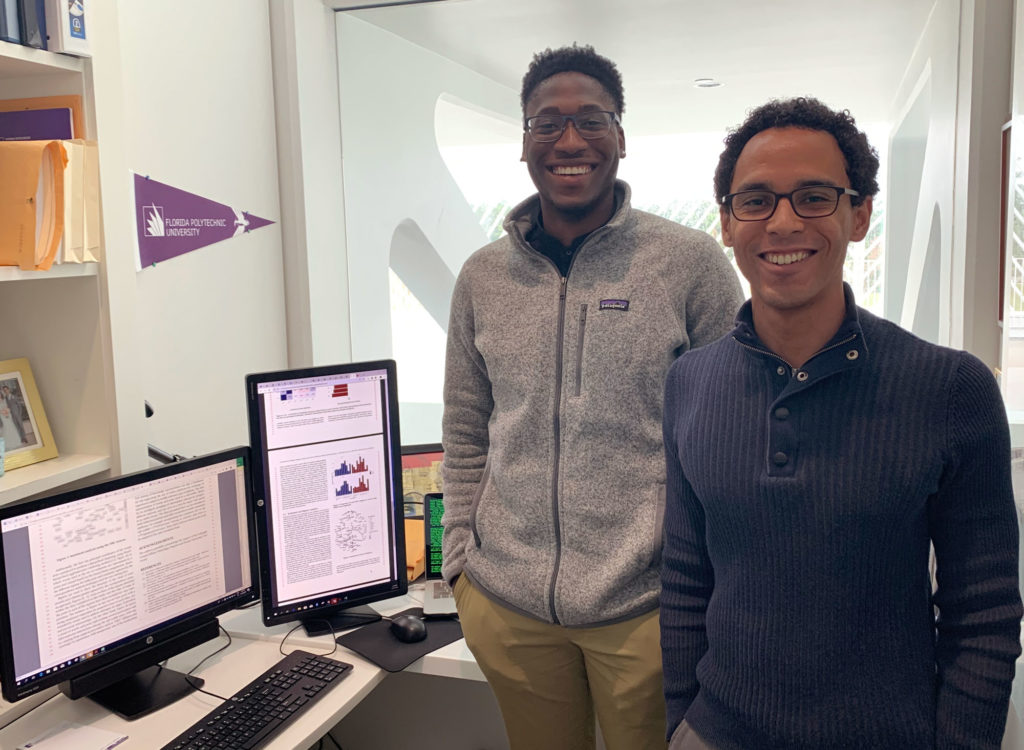 Surfing social media and delving into digital post comments can lead web users to strange or unwanted places. Dr. Rei Sanchez-Arias, an assistant professor of data science and business analytics at Florida Polytechnic University, is working to make these digital networks more meaningful and orderly.
"We live in a world of big data. There are many data sources, but a lot of these data points or observations don't necessarily have a label or are annotated," Sanchez-Arias said. "There is a need for an automated way to identify the correct label or the correct group to which a particular comment may belong."
Sanchez-Arias and a group of Florida Poly students are working to make it easier to identify this relevant content when using communication platforms such as Reddit. For example, when searching for a specific topic, the desired information can be found on multiple message boards.
"The issue is developing a smart way of recommending and creating connections between these different communities," Sanchez-Arias said.
Eventually, the research may progress to being able to take a thread of comments and quickly classify them in different topics to navigate the thread in a way that is relevant to the user. At the same time, the user could bypass posts with sentiments they don't want to encounter.
"There are cases in which we may not be ready or in a mental space to read a particular type of comment, but if I have a tool that will allow me to quickly say, 'read only these comments or visit only these posts,' as I navigate the social media platform or message board, I could better engage with the content," Sanchez-Arias said.
An instance of this may be a person searching on WebMD or a subreddit to learn more about a medication. With very different reasons for being on the thread, users may or may not want to engage with the extraneous comments there.
"Maybe you want to learn more about how people have reacted to a treatment or maybe you're just looking for help and someone to understand what you're going through," Sanchez-Arias said. "We want to provide a smart way to navigate this information."
So far, Florida Poly student involvement has included Levi Nicklas, a data science graduate student, and Canadian Fulbright Scholar Peter Akioyamen. They published a paper with Sanchez-Arias in the ICCDA 2020: Proceedings of the 2020 the 4th International Conference on Compute and Data Analysis. The group also continues to work with Roberto Batista, a recent Florida Poly graduate, exploring the implementation of unsupervised learning methods for knowledge representation in this research effort.
Sanchez-Arias said undergraduate and graduate students will continue to be involved in his research.
"They're in our University not just because they like technology and data, but also because they want to contribute to their communities with technological innovation," Sanchez-Arias said. "This research is allowing them to do so."
Contact:
Lydia Guzman
Director of Communications
863-874-8557