Florida Poly alum spreads his wings at software engineering firm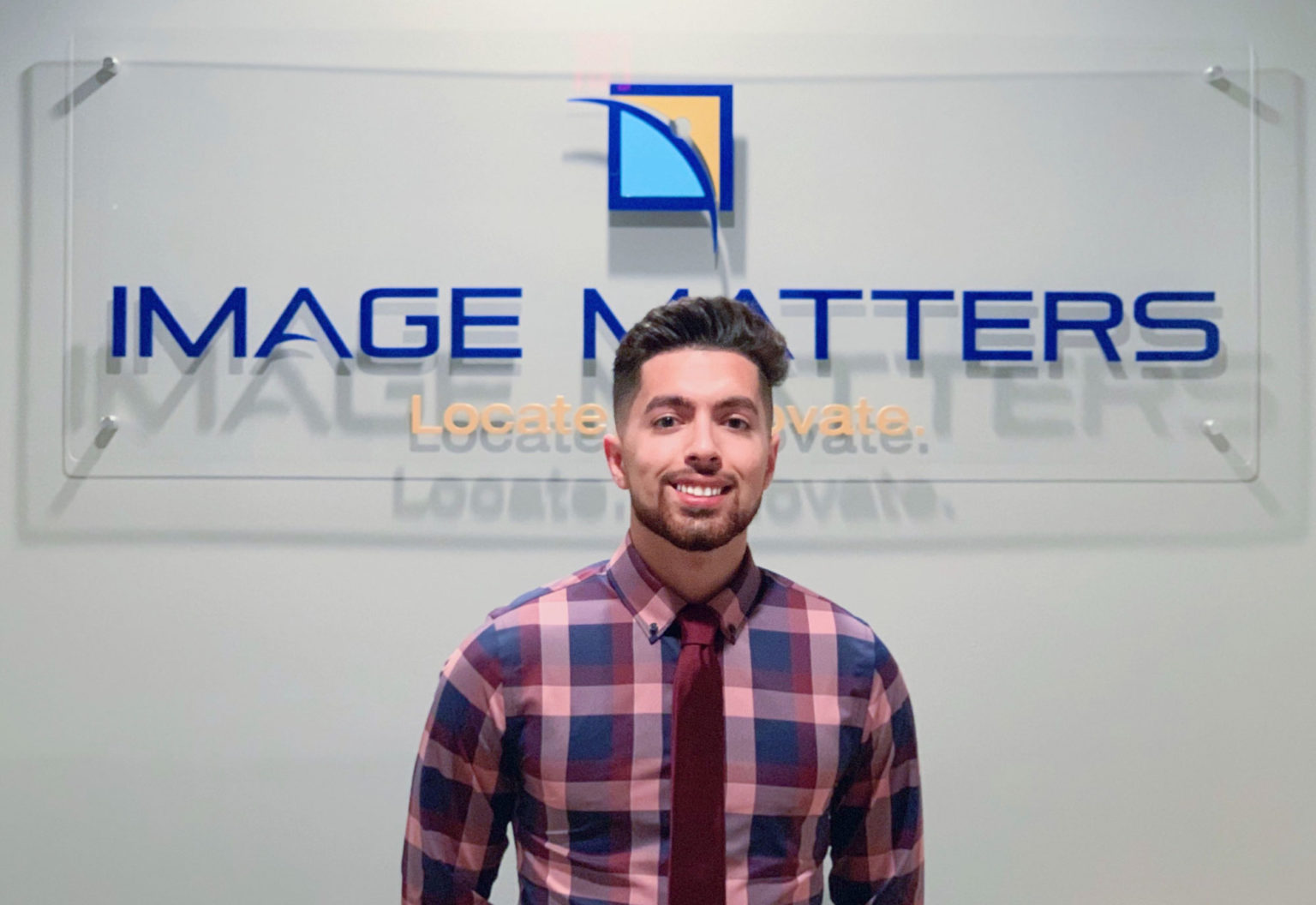 In the year since Sofiane Fellah received his bachelor's degree at Florida Polytechnic University, he has begun building an enviable career on the outskirts of Washington, D.C.
As a full-stack software engineer and artificial intelligence specialist for Image Matters LLC, Fellah is able to leverage his extensive technological skills while continually learning and growing in his position.
The Northern Virginia software engineering firm serves clients in the defense, intelligence, homeland security, environmental, natural resource management, and commercial markets.
"One of the top things I love about my job is how creative I can be when solving problems," said Fellah, who graduated from Florida Poly in fall 2018 with a degree in computer engineering and a concentration in machine intelligence. "Everyone here believes that creativity goes hand in hand with innovation."
His job has included becoming a subject matter expert in ontology engineering and working as a full-stack developer for GeoPlatform, a unified federal system supporting the National Spatial Data Infrastructure (NSDI). It is comprised of geospatial data and services for use by federal, state, Native American, and local communities. Fellah also took on a project for the U.S. Department of the Interior that involves creating conversational knowledge assistants based on natural language conversations using artificial intelligence, machine learning, and natural language processing techniques. He is working on becoming a subject matter expert in artificial intelligence.
"Florida Poly taught me to think ahead and be ready for the unexpected," Fellah said. "It's important for an engineer to think ahead and identify problems that may arise."
His relationship with Image Matters began long before he joined the team in January 2019. Fellah, whose family lives in Northern Virginia, met the company's owner and CEO at a company event during his childhood and kept in contact as he progressed through school.
"The owner had seen my passion for programming and robotics, and when I was 16, he brought me to work as a knowledge engineer intern," he said.
Fellah continued working part-time for the company during his time at Florida Poly, primarily working on Image Matters' cloud-based software platform, FactWeave, which is setting the pace for next-generation analytics-as-a-service. FactWeave performs what Image Matters calls "knowledge-assisted fusion and analytics," employing the latest artificial intelligence and analytic techniques by embedding machine-encoded analytic knowledge into its service framework. Image Matters is also building next-generation mixed reality solutions for several clients.
"I was looking at other large-scale companies and I did get offers, from Amazon for example, but for me it was very important that I have creativity," Fellah said. "The fact that Image Matters is a relatively small company means it provides a unique work environment that combines the culture of a startup with the steadfastness of an industry leader."
Image Matters CEO Harry Niedzwiadek said he was happy with how prepared Fellah was upon his graduation from Florida Poly.
"We are constantly on the lookout for the best of the next generation of innovators and entrepreneurs. The Florida Poly B.S. in computer engineering program, with its broad concentrations, develops the quality of exceptional interns and new hires Image Matters is seeking," Niedzwiadek said. "Our cutting-edge technology programs appeal to bright, eager, and creative graduates. Florida Poly does a great job preparing its students for challenging problems found in high-tech work environments.
"We currently have two alumni from the first two graduating classes working with us and look forward to hiring more in the future."
As Fellah continues on his career path, he said it is important to him to stay informed about Florida Poly.
"As a former presidential ambassador and president of the Campus Activities Board, I plan on staying engaged by following the events that happen in each respective group," he said. "I also plan on keeping up to date with news from Florida Poly and my fellow alumni".
"I'd even love to come and create a class or help with an event to help future alumni."
Contact:
Lydia Guzman
Director of Communications
863-874-8557