Florida Poly announces new date for Spring 2020 Commencement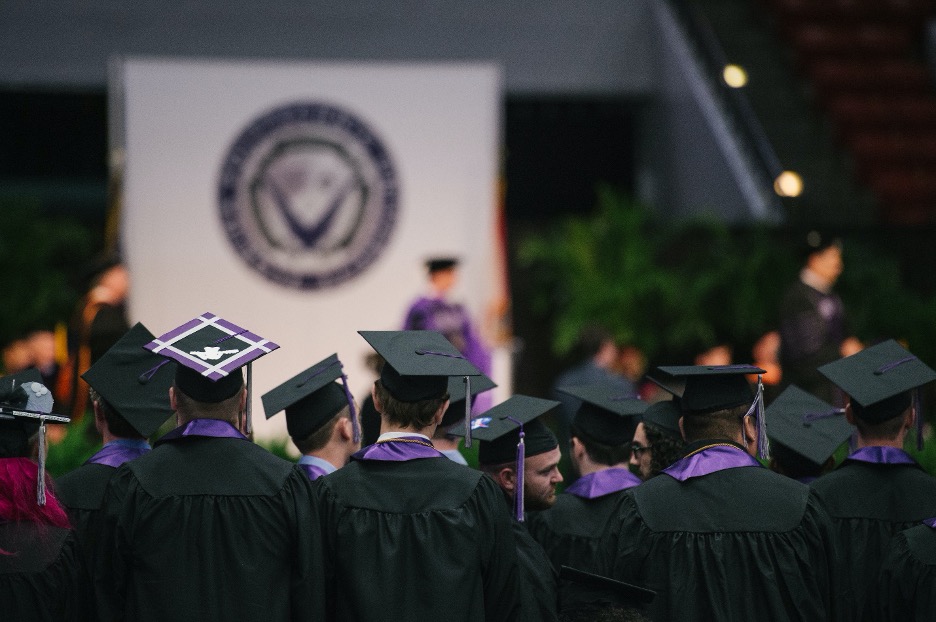 Florida Polytechnic University announced that its Spring 2020 graduates will get their chance to walk to Pomp and Circumstance at a special commencement ceremony scheduled for Friday, Dec. 18, 2020. The event will be held at the RP Funding Center, located at 701 W. Lime St. in Lakeland.
The COVID-19 pandemic shifted all universities to remote instruction for the rest of the 2019-2020 academic year. It also forced the cancellation of all in-person events on and off campus, including the Spring 2020 Commencement. The ceremony was originally scheduled for Sunday, May 3.
"We want to make sure our graduates have the opportunity to celebrate this major milestone with their friends and family," said Randy K. Avent, president of Florida Poly. "These students are resilient in the way they've adapted to every challenge, and we want them to know that the current situation does not take away from their accomplishments."
About 200 Florida Poly undergraduate and graduate students are expected to earn their degree this spring and participate in the December ceremony.
Renowned Florida entrepreneur Tom E. Wallace has agreed to continue as the commencement speaker. Wallace is a managing partner at Florida Funders, a Florida-focused investor network and online investing platform based in Tampa.
Contact:
Lydia Guzman
Director of Communications
863-874-8557