Florida Poly grad uses digital skills to catch criminals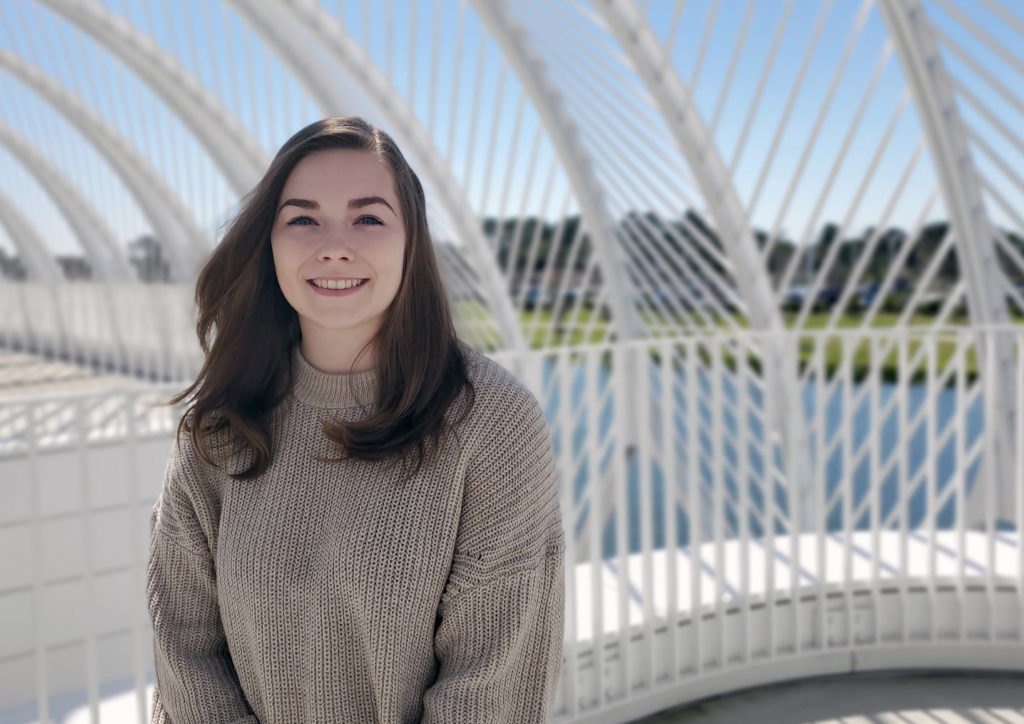 Editor's note: While the COVID-19 situation has caused Florida Polytechnic University to shift to remote instruction for the remainder of the semester and reschedule our commencement ceremony, the hard work of our graduating seniors continues. This story is part of a series of stories highlighting and honoring our 2020 graduates.
A childhood spent watching TV police dramas beside her family in Ruskin, Florida, left senior Delaney Jester with a fascination for digital forensics and justice.
"Digital forensics is a lot about catching the bad guy in a way, so that appealed to me even before I started my degree here," said Jester, who will complete her bachelor's degree in computer science this May at Florida Polytechnic University. "I thought that digital forensics would be so cool."
After intensive coursework and an internship working on digital forensics with the Department of Justice in Orlando, Jester learned that she was right.
"It's still really cool," she said.
Her governmental internship began two years ago and is ongoing. "They have taught me so many things," Jester said of the Department of Justice. "I've been able to apply a lot of that knowledge to my classes at Florida Poly."
She said her University coursework also is immediately applicable to her internship.
As she reflects on her college journey, Jester said Florida Poly was a natural fit for her technological mind and aspirations.
"I came to Florida Poly because I was looking for a strong computer science program where I could do hands-on projects and get one-on-one interaction with professors," said the graduate from Lennard High School. "I felt like Florida Poly gave you the opportunity to apply what you're doing and jump right into your major while a lot of universities require a couple of years of general studies first."
In addition to taking on complex coursework, Jester is chair of the Presidential Ambassadors at Florida Poly, and a member of the Society of Women Engineers (SWE) and the Rise Up club. She said it's important for students to get involved in clubs and professional organizations that align with their career goals and personal interests.
"They give you opportunities to really connect with the professional world," Jester said. "For example, I've gone to the SWE conference every year. You can get internships and jobs through that, and you can meet people in the career you want and learn from their experience.
"The Presidential Ambassadors have also helped me improve my professional and communication skills."
As her time at Florida Poly is coming to a close, Jester said she is ready to take flight and plans to continue working in the digital forensics field after graduation.
"I'm really happy I came to Florida Poly," Jester said. "I've gotten so many opportunities just being at this university and I don't feel I would have gotten them elsewhere."
Contact:
Lydia Guzman
Director of Communications
863-874-8557