Florida Poly partners with Microsoft for virtual workshop series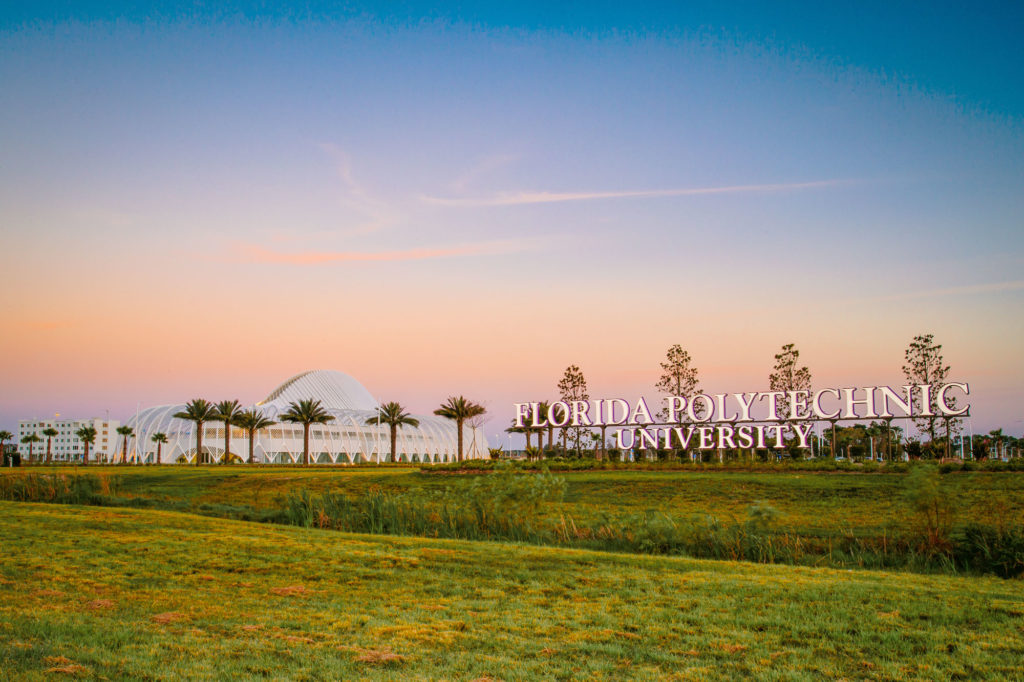 Florida Polytechnic University is partnering with tech giant Microsoft to offer weekly online professional development workshops for the University community this summer.
The weekly series, Microsoft Mondays at Florida Poly, kicks off at 11:30 a.m. on May 18 with "Rock Your LinkedIn with Microsoft." The workshops are free and open to everyone. They will be delivered through Microsoft Teams, which will allow participants to interact directly with the facilitator, ask questions, and collaborate.
Those interested in attending next Monday's workshop should register in advance here.
"At Microsoft, our mission is to empower every person and every organization on the planet to achieve more," said MiShara Bronson, community development specialist with Microsoft.
Pairris Jones, associate director of career development at Florida Poly, said the virtual workshops will give students the tools they need to excel in their academic and professional careers.
"These professional development workshops not only help students understand the culture of Microsoft, but also adjust to the current COVID-19 situation in the work environment," said Jones of the workshops, which are part of Career Opportunities Developing Evolutionary Success (CODES) career preparation programming. "This will teach them how to stay focused on their career goals and create strategies to obtain them."
Jones said she hopes alumni, prospective students, and other members of the community will also take advantage of the opportunity.
"I would like donors, community leaders, and other stakeholders to participate as well and see that Florida Poly is here, innovative, dynamic, and we're making a difference," she said.
Future sessions will include "Master Working from Home," "Productivity Hacks with Office 365," and "Start Your Own Business." Jones said the workshops and other CODES programming will continue throughout the University's period of remote instruction, as well as when on-campus activities resume.
"We are here to make sure students have outstanding opportunities for professional growth and our partnership with Microsoft is an excellent example of the resources we have available to our University community," Jones said.
Demi Alvarado, community development specialist with Microsoft said the partnership will be mutually beneficial.
"Partnering with Florida Polytechnic University supports our mission and allows us to connect with emerging leaders in the tech industry."
Contact:
Lydia Guzman
Director of Communications
863-874-8557