Home exercise keeps Phoenixes fit during remote study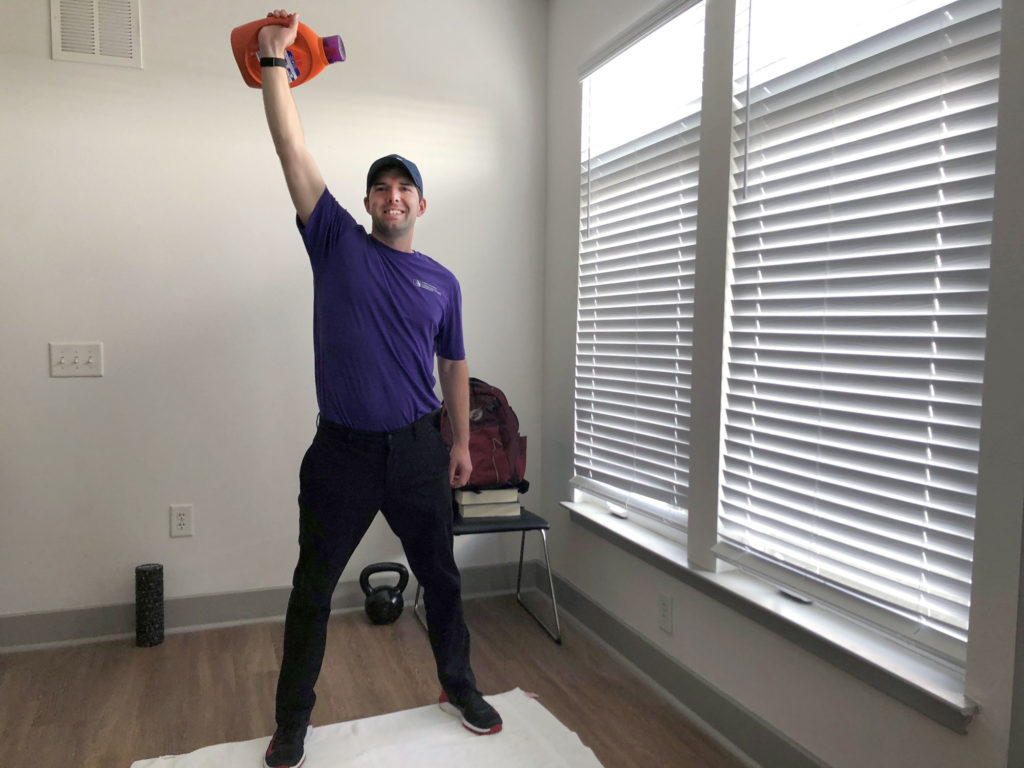 Students and employees may be spending their days at home due to the COVID-19 pandemic, but that doesn't mean they can't maintain a good workout routine and keep their bodies in shape.
Derek Lower, student life coordinator at Florida Polytechnic University, said there are many options for people to stay active and physically healthy at home – even in small apartments and home bedrooms.
"This stay-at-home order is already noticeable in how little we are walking every day or getting out of our chairs," Lower said. "Not only are we not moving as much, but it has an effect on our mental and emotional state."
The U.S. Centers for Disease Control and Prevention (CDC) said regular exercise is important to help cope with stress caused by the pandemic while also maintaining physical health.
With that in mind, Lower and trainer Cameron Andrews from CrossFit Auburndale have hosted several Wellness Wednesday workouts students can find on the University's YouTube channel. The home workout videos are similar to the classes regularly scheduled on campus, but using items students should have at home.
"Cameron recently loaded a backpack with different weights – they could be books – and used them to provide weight so you still get that intensity while training," Lower said.
Other items students might incorporate into a home routine include gallons of water, chairs, broomsticks for stretching aids, and towels for isolated movements.
Lower said the first step in creating an effective at-home exercise routine is determining goals and personal preferences.
"If you're trying to just keep moving, you don't really need any equipment," Lower said. "If you're looking to create a home gym and keep that same workout routine, resistance bands will let you do anything you could do in a gym in a small space."
Find a spot at home that is large enough to lay down in with arms fully extended. This should be enough room to do nearly any exercise, Lower said.
He said many gyms and other fitness-based businesses are offering free on-demand classes as part of their coronavirus-affected operations.
"Think of what you would do in a gym and keep it simple," Lower said. "And if you're ever feeling down, it always helps to get up and move around."
Contact:
Lydia Guzman
Director of Communications
863-874-8557