COVID-19 calls mechanical engineering student to help with crucial testing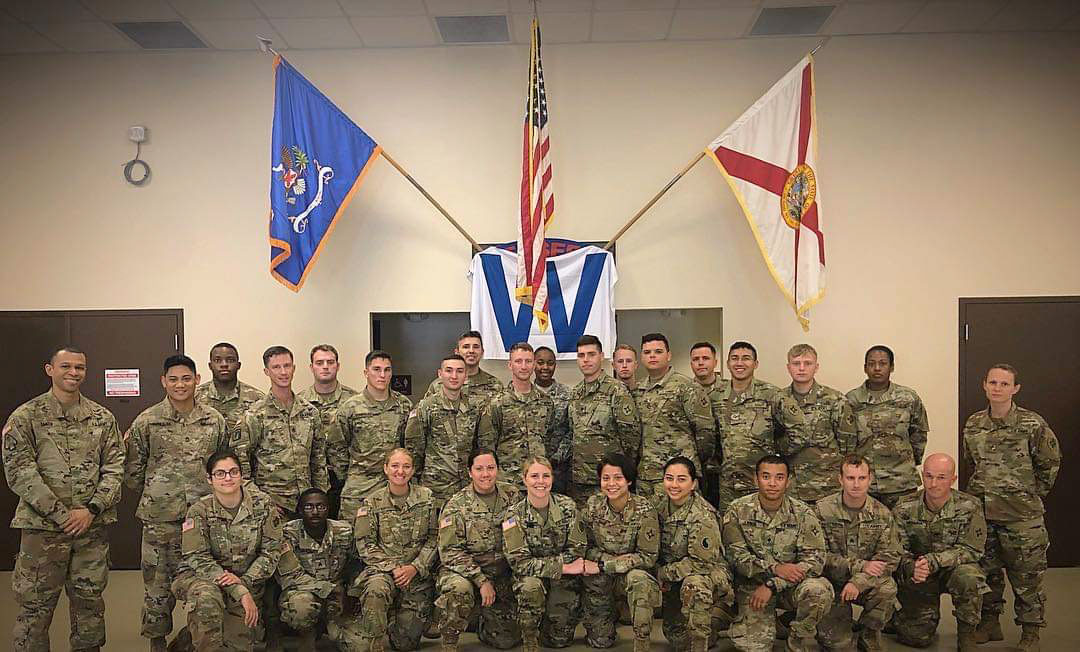 While her Florida Polytechnic University peers were studying for finals and adjusting to remote education this spring, mechanical engineering major Spc. Brooke Smith's unit with the Florida Army National Guard was activated to help with COVID-19 testing in Jacksonville, Florida.
"It was good to see how everyone came together," Smith said, from Lakeland, Florida. "We got to our mission and were able to set up and adapt."
Her unit, the 2nd Battalion, 111th Aviation Regiment, set up walk-up testing sites at area parks and worked with community members to document their need for testing and help them through the process.
Smith said she was not deterred by the risk of contracting the highly contagious coronavirus in the course of her work.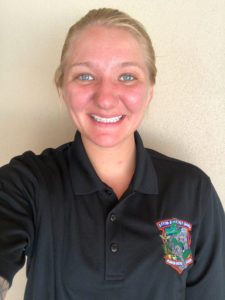 "It was concerning at first, but I felt safe once we got actual boots on the ground and saw the equipment we had to make sure we were not directly exposed," Smith said. "We received our training on the equipment and worked with the fire department and EMTs, so there were personnel there who were also very helpful."
Smith's job with the National Guard as an air traffic controller is dramatically different than the role she took on during the pandemic response, but she said it was just as vital.
"Even though it's not my actual job, I was able to help people and make them feel better about the current situation," Smith said.
Her monthlong mission began on April 21, just as Florida Poly students readied for final exams.
"It was awesome the way the school and my leadership worked together to figure out a schedule for my exams and it worked out really well," Smith said. "All my professors were aware of the situation and worked with me if I couldn't sit for the exam at the right time."
This is not the first time Smith was able to help during an emergency as a member of the National Guard. Her unit also was activated to respond to Hurricane Dorian in 2019, when she assisted in sheltering citizens.
"This is why I signed up – to help my state," said Smith, a graduate of Summerlin Academy in Bartow, Florida. "I have military members in my family and went to a military-based high school. I feel like being able to help with things like this is something I should do to help my community."
Smith plans to graduate this fall and will begin a deployment to Africa soon after. She hopes to one day earn a master's degree in biomedical engineering and work on prosthetics for amputees.
"It's important to me to help and serve in whatever way I can," Smith said.
Contact:
Lydia Guzman
Director of Communications
863-874-8557