Speaker series connects students with senior Microsoft leaders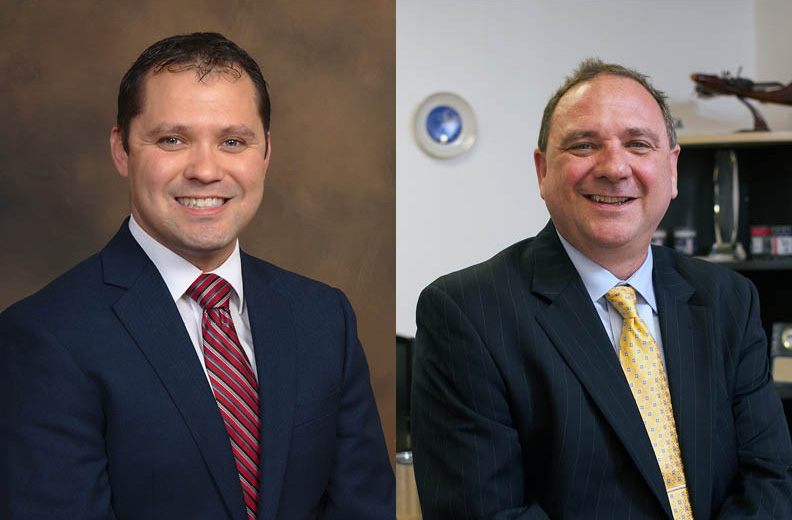 Mentorship made all the difference to Microsoft senior consultant Adam McCullough when he underwent an abrupt career shift about 10 years ago.
After his job at Kennedy Space Center ended and he found himself repairing computers for Lockheed Martin, McCullough befriended colleague Garrison Thompson and the two built a lasting mentor relationship.
"Garrison changed my life," McCullough said to a virtual room of Florida Polytechnic University students and other University community members on June 12. "I would not be here if it was not for his mentoring and his friendship."
Through nearly 10 years of advice and guidance, McCullough progressed in his career to positions that included senior systems engineer and chief security officer at Lockheed Martin, as well as consultant and senior consultant at Microsoft in Orlando, Florida.
He and Thompson shared their mentorship story as part of a new Career Services CODES professional development speaker series in partnership with Microsoft. The weekly discussions connect students, faculty, staff, alumni, and other Florida Poly stakeholders with Microsoft experts and industry guests to learn directly from their knowledge and experience.
The series focuses on leadership, professionalism, and science, technology, engineering, and math (STEM).
"It was interesting to listen to their stories and career backgrounds because that is the field I hope to go into once I graduate," said Florida Poly junior Elise Araiza, who is majoring in mechanical engineering with a concentration in aerospace. "The event shone a light on the importance of mentoring and understanding what to expect if someone is looking to become a mentor or be mentored."
Among the points the presenters worked to convey was the need to be ready to seize upon opportunities when they arise.
"Never underestimate the power people have within them to share knowledge and help you achieve greatness," said Thompson, vice president and chief operating officer for Saalex Solutions. "It's about getting the right seat on the bus and helping people recognize where they need to be sitting and what roles they should be playing."
He and McCullough encouraged students to step outside their comfort zones and stretch both their expectations and goals.
"While you might think you have a perception of how to identify a mentor, throw all that aside," Thompson said. "If somebody offers themselves up and they have stories to tell and knowledge to share and are eager to do it, jump on that offer – it could even be from a classmate."
LaNika Dillon, a Microsoft senior consultant, will discuss her personal experiences during the next CODES event, A Walk in My Shoes: Key Tips from a STEM Expert at Microsoft, at 1:30 p.m. June 19. Click here to join the event live.
Future event sessions will also include discussion about leadership as a woman in STEM and a conversation about how to find balance between a person's personal and professional lives.
Contact:
Lydia Guzman
Director of Communications
863-874-8557