New University website experience keeps Florida Poly on the cutting edge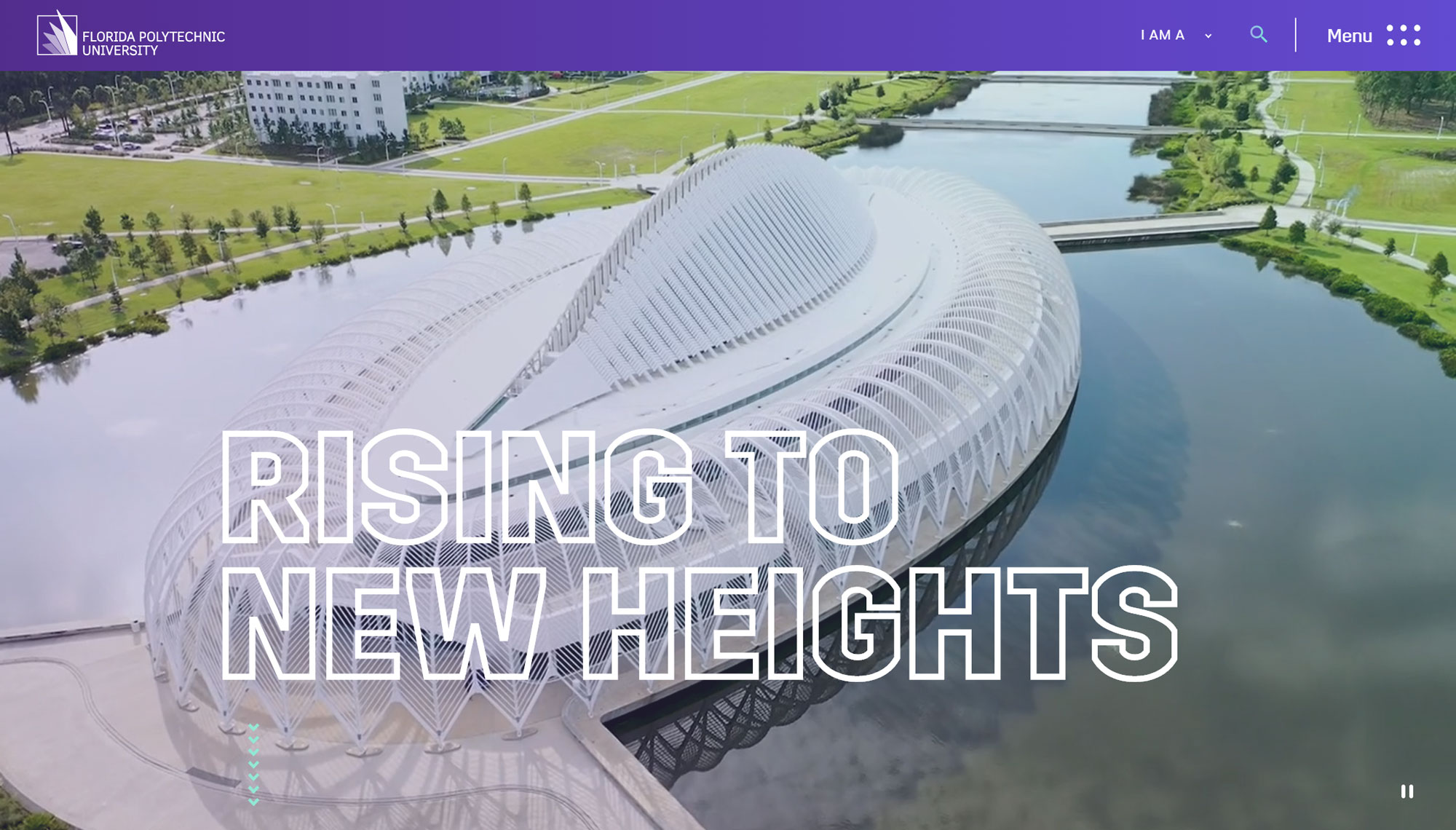 Florida Polytechnic University has launched a totally new website experience dedicated to offering all users an easy and effective way to get the information they need and want.
"In addition to a brand-new design that showcases the spirit and culture of the Florida Poly community, the new website greatly improves the user experience," said Laura Neff-Henderson, Florida Poly's director of marketing. "This website really showcases our students, academic programs, and faculty, as well as our alumni – and, from a practical standpoint, it makes navigating the website fun and easy."
The result is a University website that is attractive, easy to navigate and use, and reflects the high-tech nature of the University.
Visitors to www.floridapoly.edu can begin their navigation experience by selecting the most appropriate profile from a new "I am a" menu. Options include current students, faculty and staff, alumni, parents and families, admitted students, future students, and industry leaders.
"The new website offers quick and easy access to essential information for each of these user types," Neff-Henderson said.
For the first time, the Florida Poly website includes representation for every academic and administrative department. Additionally, these departments have more control than ever before as identified content editors are able to directly update their pages as needed. The site also incorporates pages for Florida Poly's research institutes: Advanced Mobility Institute and Florida Industrial Phosphate and Research Institute.
The website launch follows 18 months of discovery, assessment, and development with stakeholders from throughout the University community. The website steering committee incorporated feedback from students, faculty, staff, and community members via focus groups and town hall meetings.
"We are incredibly proud of Florida Poly's new, dynamic website and all the hard work that has gone into its creation," Neff-Henderson said. "This much-anticipated site will be able to grow and mature along with the University and meet its needs for years to come."
Visitors are encouraged to explore the website and sign up for direct emails from the University at www.floridpoly.edu/connect.
Contact:
Lydia Guzman
Director of Communications
863-874-8557