Florida Poly and Rep. Burton donate thousands of masks to Lakeland nonprofits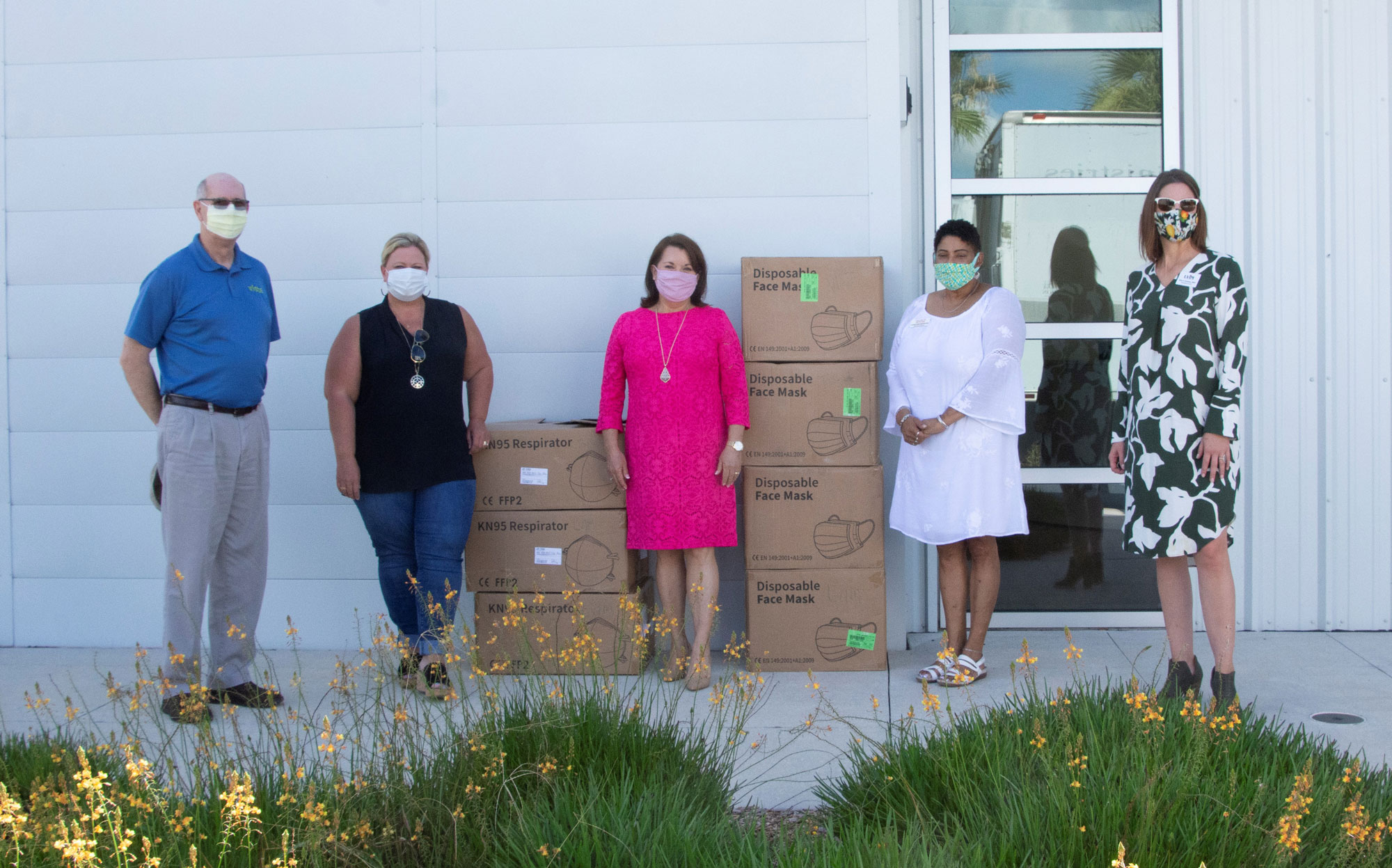 Florida Polytechnic University partnered with State Rep. Colleen Burton to donate 10,000 face masks to multiple local nonprofit organizations to help them continue their essential work during the COVID-19 pandemic.
The masks were donated to VISTE (Volunteers in Service to the Elderly), LVIM (Lakeland Volunteers in Medicine), Talbot House Ministries, and AFI (Alliance for Independence).
Representatives of the organizations met with Burton, Maggie Mariucci, Florida Poly's assistant vice president of University relations, and Mustapha Achoubane, the University's associate director of international relations, to receive thousands of masks on Thursday, June 18, at the University campus in Lakeland, Florida.
Contact:
Lydia Guzman
Director of Communications
863-874-8557