Former Saddle Creek CEO named Florida Poly Board of Trustees chair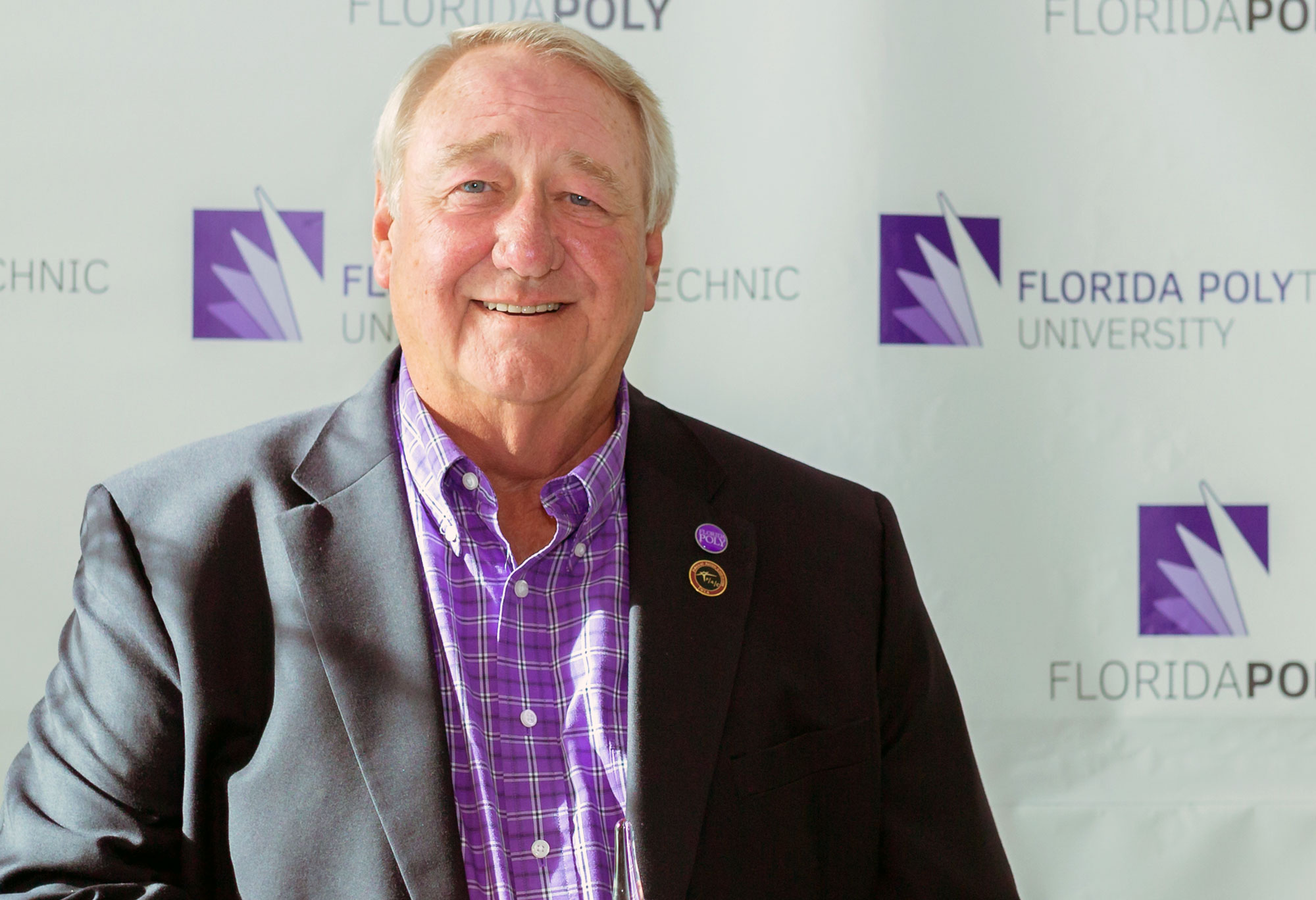 LAKELAND, Fla. – The Florida Polytechnic University Board of Trustees has a new chair. Trustee Cliff Otto, former CEO of Saddle Creek Logistics Services, has been named chair for a two-year term. Trustee Mark Bostick will serve as vice chair.
Otto recently retired from Saddle Creek Logistics Services, a renowned supply chain solutions company based in Lakeland. He was first appointed to the board by Gov. Rick Scott in 2016.
"I've been involved with the University since before its formal inception and I am looking forward to continuing that work as chair of the Board of Trustees," Otto said.
Otto's support for Florida Poly extends back to his position as co-chair of Florida Poly Vision, a group of business and community leaders who joined to support the burgeoning University in early 2012.
"The number-one attraction that drove us to be as supportive as we are of the University was the opportunity for economic improvement," Otto said. "It was a once-in-a-lifetime opportunity to be able to create things like a research park around the University to attract all these companies not currently in Florida who are focused on technology and services."
Otto said the University's ability to produce graduates that are highly qualified to fill in-demand, tech-minded positions was a game changer for Polk County and all of Central Florida.
"Florida Poly's success will drive companies to establish operations here and drive growth in a new direction for the state," he said.
Dr. Randy K. Avent, Florida Poly's president, said Otto's leadership will be essential to the University's academic growth and economic impact moving forward.
"Our academic programs are delivering on our promise to generate qualified, high-demand graduates ready to take on tomorrow's challenges," Avent said. "With the guidance and support of Cliff and the entire board, we will continue reach our University's goals and continue evolving into one of the nation's best STEM universities."
Otto said the board will have to shift its focus this academic year to support the University through the challenges related to on-campus operations amid COVID-19, but he is hopeful Florida Poly will continue its trajectory of growth, including the completion of the Applied Research Center.
"I've been involved with the University in one way or another for 10 years and I share the vision of the difference that Florida Poly can make here in the near term and for the state of Florida in the longer term," Otto said.
"I'm excited about the opportunity to be in a leadership role for a couple of years to help us continue to realize that vision."
Contact:
Lydia Guzman
Director of Communications
863-874-8557