Mechanical engineering alum does critical work during COVID-19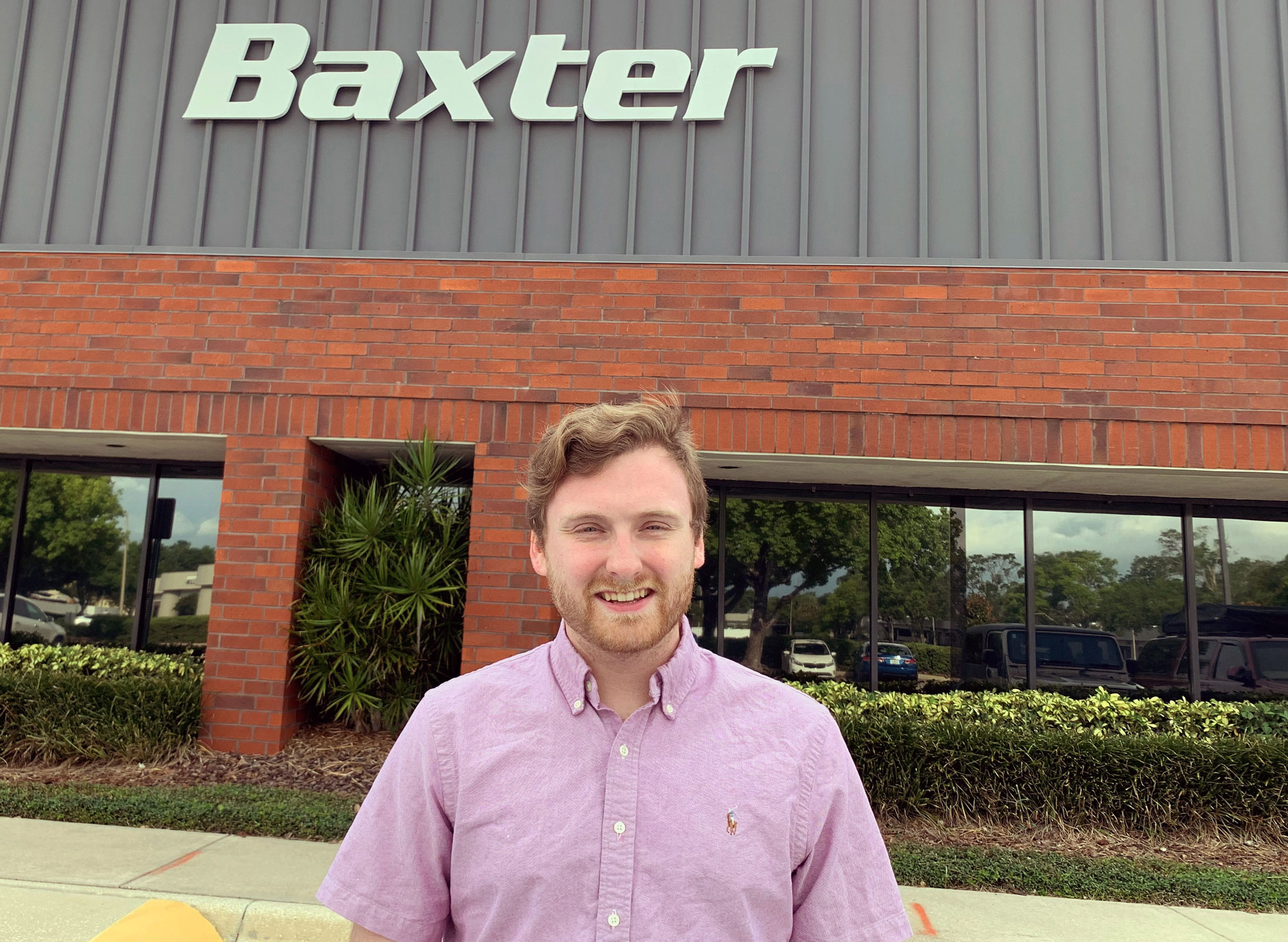 When the COVID-19 crisis began, Sam Trappen '18 knew his work helping ensure the health of medically fragile patients was going to be more critical than ever.
As a device evaluator at Baxter Healthcare in Largo, Florida, Trappen assesses the functioning of peritoneal dialysis equipment to help patients throughout the United States who are living with kidney failure. While the cases of the deadly coronavirus rose exponentially, so did the demand for this essential equipment.
"These are life-critical units, so with COVID-19 there was a sudden increase in demand and we all have done our best to help," said Trappen, a Florida Polytechnic University mechanical engineering graduate.
"We are the only facility in the United Sates that services these devices, and with every unit I work on I feel like I'm making a difference in someone's life," he added.
Each medical device requires focused attention to make sure no components are out of date, functioning improperly, or in need of replacement. Fortunately, attention to detail is an ability Trappen said he developed during his time at Florida Poly.
"The critical thinking, circuitry, and mechanical engineering skills that I learned in class have really helped me out in my diagnostic skills here," said Trappen, from Oviedo, Florida.
Trappen said he loves Baxter's work-life balance and culture, and hopes to advance within the company as he takes on greater engineering challenges. As of right now, he said he's happy about the direction his life has taken since his 2018 graduation and feels fortunate be able to help people while using his engineering knowledge and experience.
"Students who are in school now should be prepared to work their way up to that amazing job they want," he said. "I hope to work my way up in Baxter and keep making a difference in the lives of people throughout the United States."
Contact:
Lydia Guzman
Director of Communications
863-874-8557