Florida Poly senior helps inspire children's love for STEM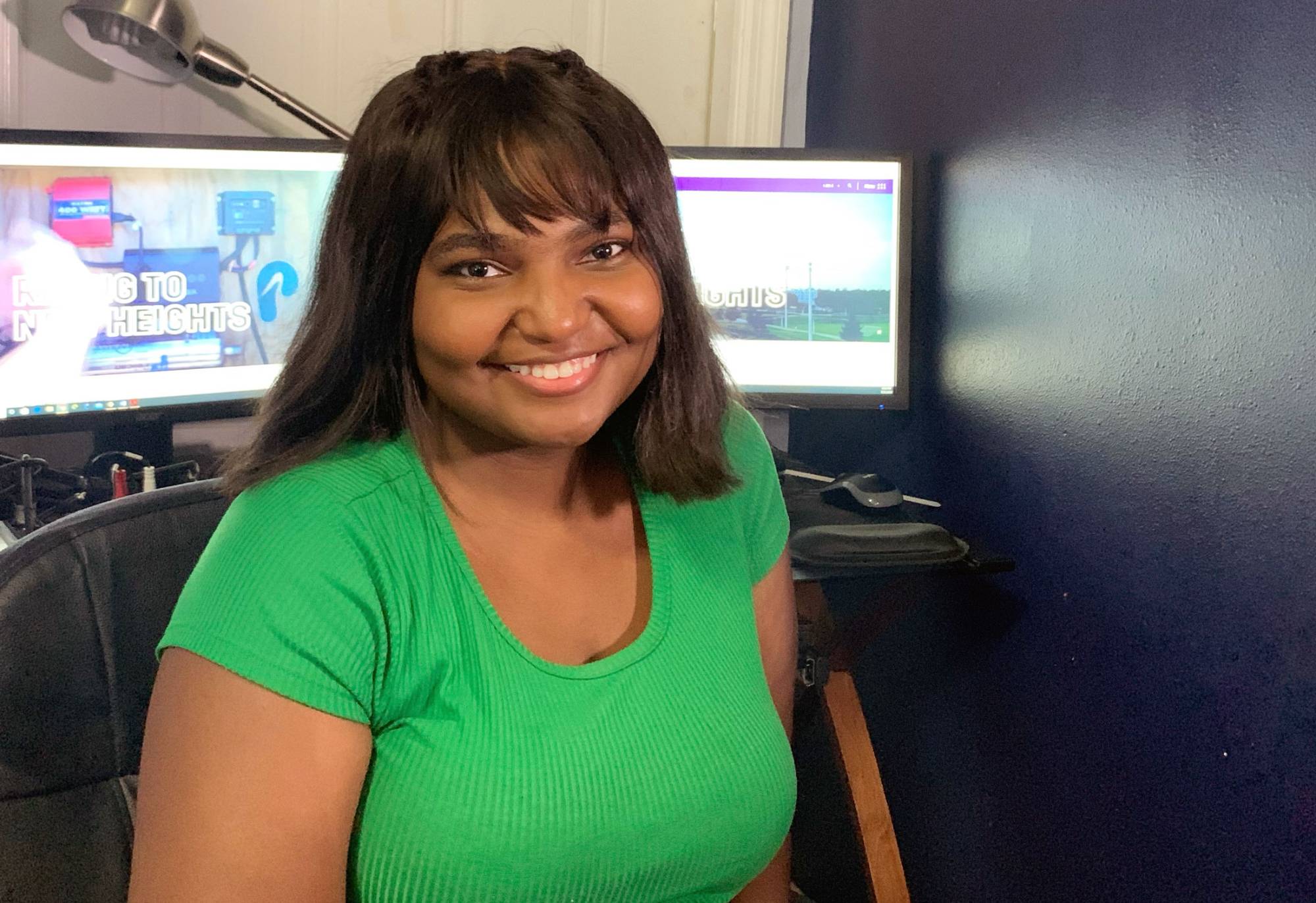 Juliana Laurin is using her passion for STEM to encourage children's interest in science, technology, engineering, and math disciplines. Her summer internship with Stemwerx is focused on creating an engaging experience for elementary-age kids through an innovative virtual book about engineering.
"My team is in charge of planning, designing, and rendering three-dimensional computer-aided assets for the augmented reality aspect of the children's book, 'The Kitten and the Robot,' which focuses on STEM, and specifically engineering," said Laurin, a mechanical engineering senior at Florida Polytechnic University.
Stemwerx is a mobile STEM lab based in Niceville, Florida, that conducts educational enrichment activities with an auto racing theme. Laurin said the remote internship is providing her with real-world technical experience that she plans to carry forward as she pursues a career in automotive design and manufacturing.
"My dream is to bring my passionate interest in environmentally conscious supercars to Tesla, BMW, or Audi," said Laurin, from Miramar, Florida.
Laurin said the success of her internship is fueled by the design aspect of engineering that she learned at Florida Poly.
"In those classes that focused on design, I learned the bulk of what I use in my internship," she said. "When given the freedom of creativity, I rely on the techniques and resources that were taught there."
Additionally, Laurin said the relationships she has built at the University have provided her guidance and support she believes she would not have received anywhere else.
"The faculty and staff are all eager for us to succeed," Laurin said. "Along with their expertise in their areas of study, they offer great advice, support, and mentorship, and are as dedicated as I am to my success."
Contact:
Lydia Guzman
Director of Communications
863-874-8557