Cutting-edge research at Florida Poly's FIPR Institute featured on television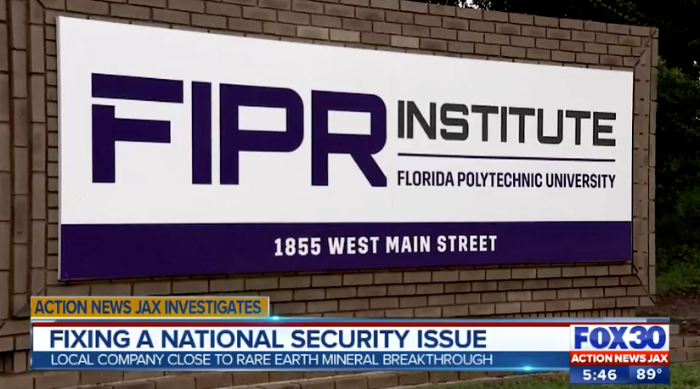 Research underway at Florida Industrial and Phosphate Research Institute (FIPR), a research entity within Florida Polytechnic University, was featured on "Action News Jax" as part of an investigative report on the future production of rare earth elements in the United States.
The segment highlights a collaboration with Critical Materials Corporation (CMC), a company based in Jacksonville, Florida, which aims at providing a new source of rare earth elements in Florida. These are specialized minerals used in the production of high-tech goods including electric cars, consumer electronics, and military equipment.
"To be able to do this research in Florida, and then create the factory in Florida, would provide economic benefit to the state," Dr. Jim Mennie, FIPR's business director, said in the clip.
Watch the feature below, and read more about FIPR and CMC collaborative research here.
FOX 30 FIPR in the News