Research team finds new ways to clean up landfill leachate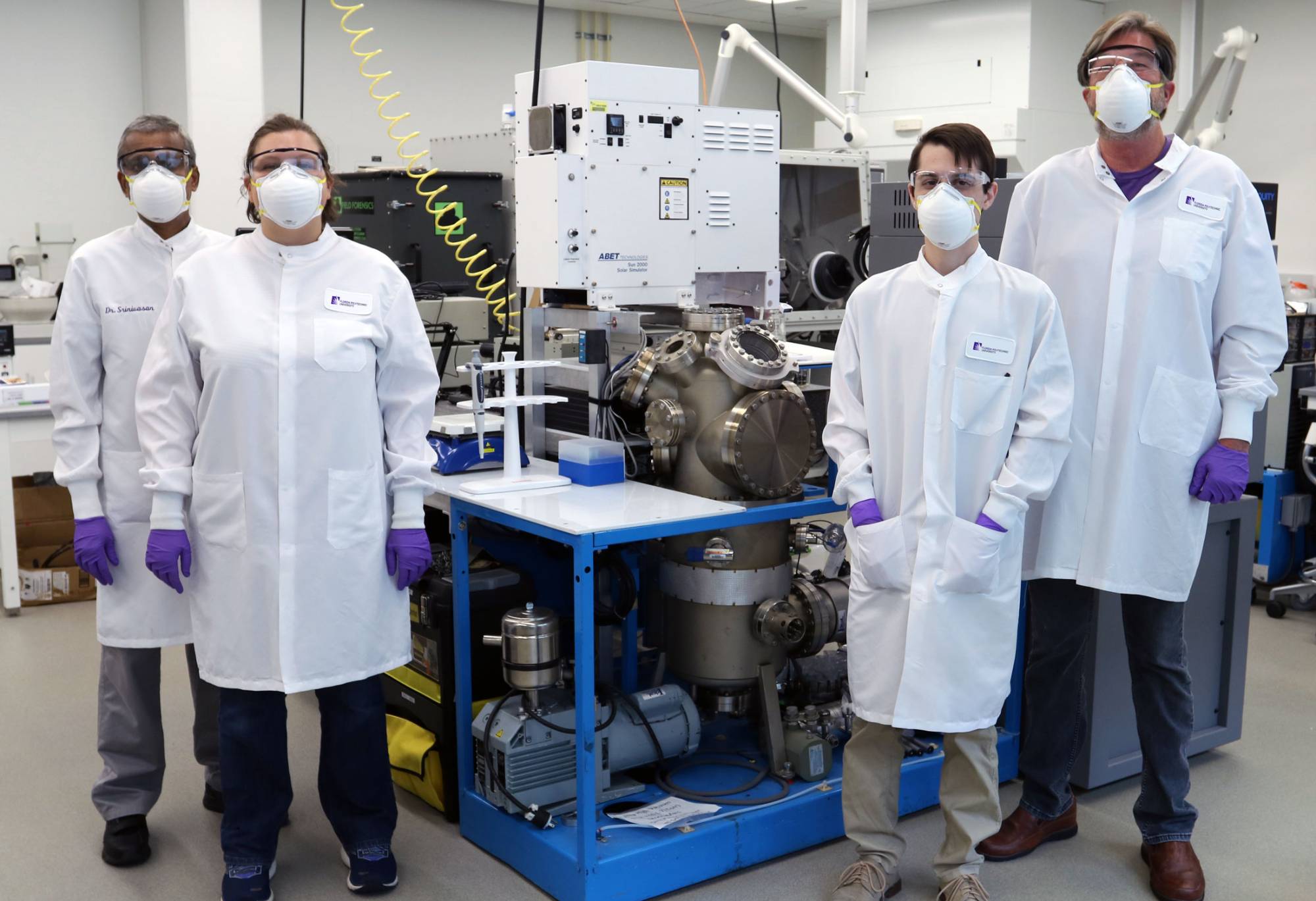 The clean rainwater that seeps into the mountains of trash at Florida's landfills mixes with liquids in the waste and absorbs chemicals, toxins, and organic materials before exiting as leachate that can potentially pollute waterways.
A team of Florida Polytechnic University researchers is working on developing a method of remediating the contaminants in this liquid through a process of solar simulated photocatalysis.
"We have developed a number of catalysts that can work very well with sunlight," said Dr. Sesha Srinivasan, chair of the Department of Natural Sciences at Florida Poly and the project's principal investigator. "We have a solar simulator in our Florida Poly research lab, and we use that to remediate the wastewater to understand the science and mechanism of treatment, which can be very phenomenal."
The researchers have filed a patent for the technology, and it is currently under review at the US Patent and Trademark Office.
"Wastewater treatment is something critical for the maintenance of our waterways and not polluting the environment," said Dr. Scott Wallen, a member of the University's chemistry lab staff.
The $50,000 project is funded by the Hinkley Center for Solid and Hazardous Waste Management.
"This project aims to develop a modified photocatalyst that can synergistically interact with sunlight via photo-oxidation or photo-reduction reactions to generate active free radicals that help to degrade the contaminants in wastewater," Srinivasan said.
The result will be water that is within acceptable Environmental Protection Agency contaminant levels that can then be used for irrigation or sanitation purposes.
The researchers are seeing positive results from their efforts.
"The literature suggests this process can take six hours to degrade the contaminants," said research assistant Gage Alvarez, who received his bachelor's degree in mechanical engineering in May 2020. "We've gotten it down to three-to-six minutes. We're doing some really great stuff."
Alvarez and Haley Royce, a senior majoring in mechanical engineering, are assisting in setting up and performing chemical trials to further the researchers.
"Most of our days are spent making different solutions, whether with leachate or a powerful compound we want to break down, and we photocatalyze them," said Royce, who is from Bradenton, Florida.
The team hopes to publish its findings upon the project's culmination, and Wallen said the ultimate mark of its success would be shown in real-world use of the technology.
"We would like to see this implemented in a landfill," Wallen said. "If we can successfully break down the products, then there's no contamination of the wastewater and it can be used as an industrial reuse water, or, depending on the levels of the contaminants – and we are focusing on a small class of them right now – they can be discharged into the waterways."
Contact:
Lydia Guzman
Director of Communications
863-874-8557