Purple Fire Weekends welcome students back to campus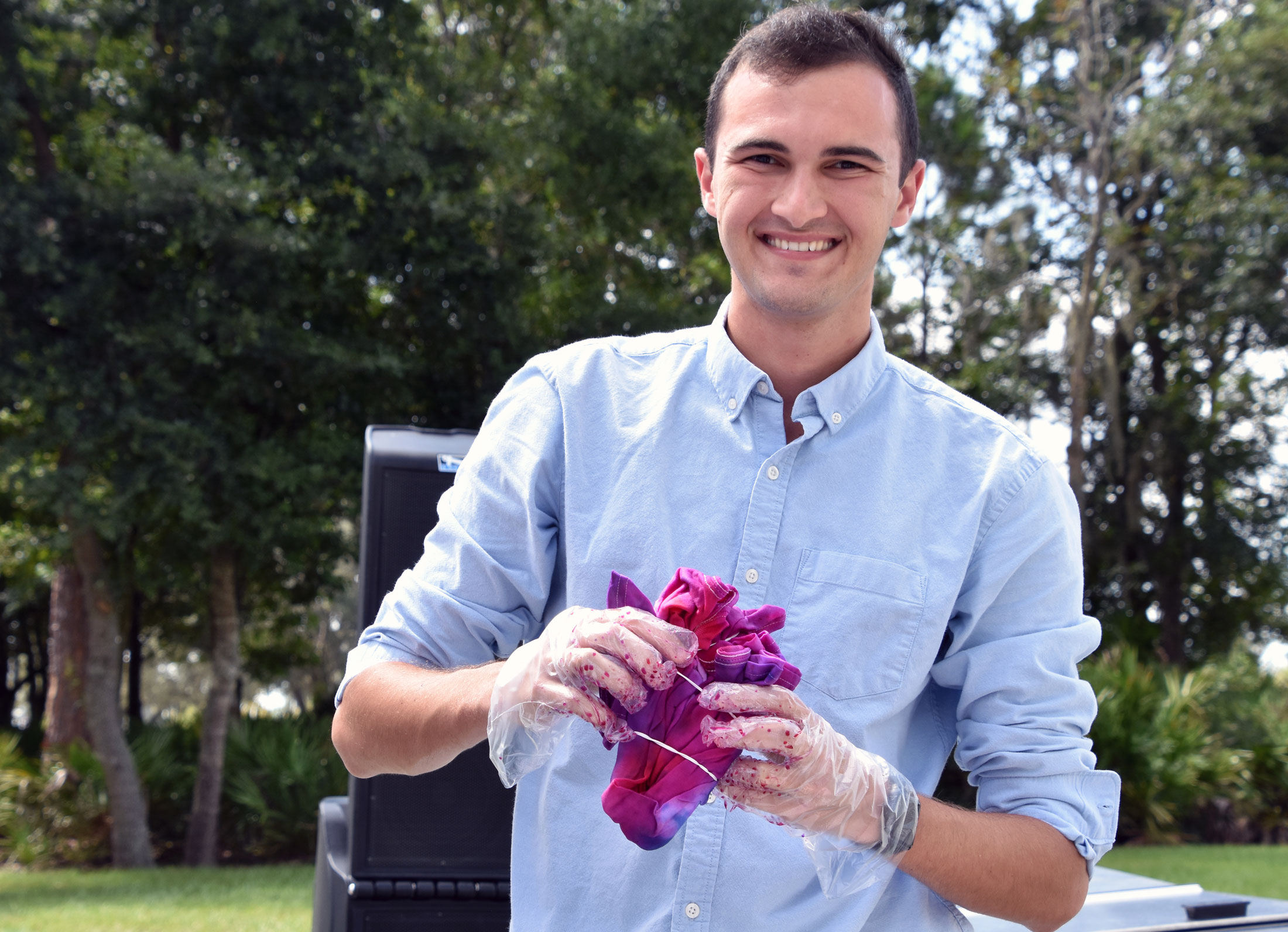 Purple Fire Week has become one of Florida Polytechnic University's most beloved traditions. And although the COVID-19 pandemic has pushed the event to embrace some changes this year, it is back and bigger than ever.
The fun-filled week has been expanded to Purple Fire Weekends, beginning on Aug. 21 and continuing through Sept. 6. The events feature physically distanced, outdoor, and virtual events aimed at welcoming students back to campus while helping them make friend connections and have fun experiences.
"It's going to be one of the best Purple Fire events we've ever done because we're stretching it over multiple weekends and we will be able to spend more time on different events," said junior Nate Chairenza, a computer science major from Brandon Florida, and president of the Campus Activities Board. "I hope people will be able to come out, have fun and de-stress in this crazy world we're in."
Some of the activities include an outdoor escape room, campus scavenger hunt, inflatable axe throwing, virtual esports tournaments, and large painting projects. The popular tie-dye event is back, but this year students will be able to customize cloth face coverings in addition to T-shirts. Outdoor movies and DJ nights will round out the offerings.
"We structured the weekends to where we weren't interfering with classes in the evening," said Tonya Chestnut, Florida Poly's director of student development. "This will hopefully help keep students on campus during the weekends and allow them to have a regular social life where they will definitely have fun."
To achieve proper physical distancing, some of the 30 scheduled events will require advance registration.
"We want the entire student body to come, have a great time, and enjoy life on campus," Chestnut said. "Our goal is for the incoming class to meet upperclassmen, socialize, feel at home, and know that we are here to support them in their educational journey."
Contact:
Lydia Guzman
Director of Communications
863-874-8557