Hybrid Club Row helps students connect and get involved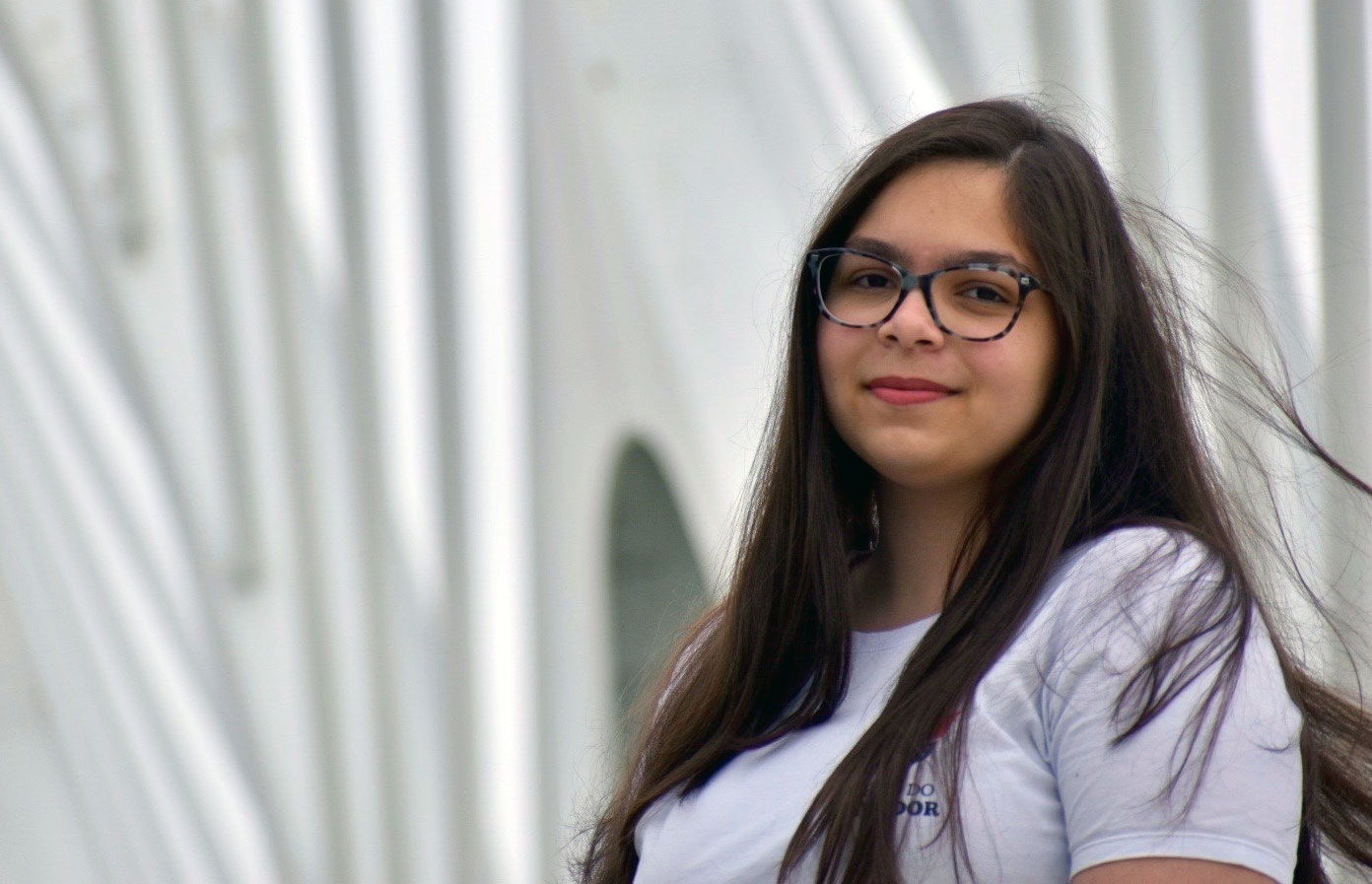 One of the cornerstones of the University experience is involvement in student clubs and organizations. Club Row, an event that connects students with these academic and recreational groups each semester, kicks off on Aug. 24 with both virtual and in-person environments.
Students will be able to learn about groups like the archery club; the Force Institute, which blends a love of Star Wars with traditional martial arts; the National Society of Black Engineers; and the Themed Entertainment Association, which focuses on the workings of the theme park industry.
"Everyone should be part of this – there's no reason for you not to go," said event organizer Victoria Andrade, student organizations committee chair of the Student Government Association. "If you are a new student, you have no idea what's happening, so you want to go learn more about what there is. If you're a returning student, you probably have friends going to Club Row, so that's fun, and some friends working at Club Row, so that's double the fun."
The event, which occurs twice a year, will be held in two formats this semester.
The virtual component will be from Aug. 24-30. Students can go online, browse through the different clubs, and talk with their representatives about who they are and what they do.
The in-person component will take place Aug. 29-30 from 2 p.m. to 5 p.m. inside the Innovation, Science, and Technology Building. To achieve proper physical distancing and meet health recommendations, Club Row has moved from its traditional spot in the Saddle Creek Logistics Commons to the lower floor of the building. Each club has been assigned a classroom and interested students can stop by and learn about the different groups.
"Students can talk to clubs if they wish, keeping in mind social distancing and wearing masks," said Andrade, a sophomore majoring in computer engineering.
The event also will be utilizing Phoenix Link, the Student Government Association-fueled website that serves as a hub for clubs, events, and activities on campus.
Among the participants at this year's event is a brand-new club: Phoenix Jewish Community.
"The first time I went to Club Row I started finding about clubs I didn't know existed," said Andrade, an international student from Brazil. "That's when I joined Programming Club."
This year, Andrade will be exploring the Florida Poly chapter of the Society of Women Engineers (SWE) and Purple Fire Robotics.
"Club Row is a great way for everyone to get involved and find the group that's right for them," she said. "We want our campus to still be as lively as it was before the pandemic."
To learn more about campus clubs and events, visit the new Phoenix Link website.
Contact:
Lydia Guzman
Director of Communications
863-874-8557