Data science student creates nanoHUB tool to enhance remote education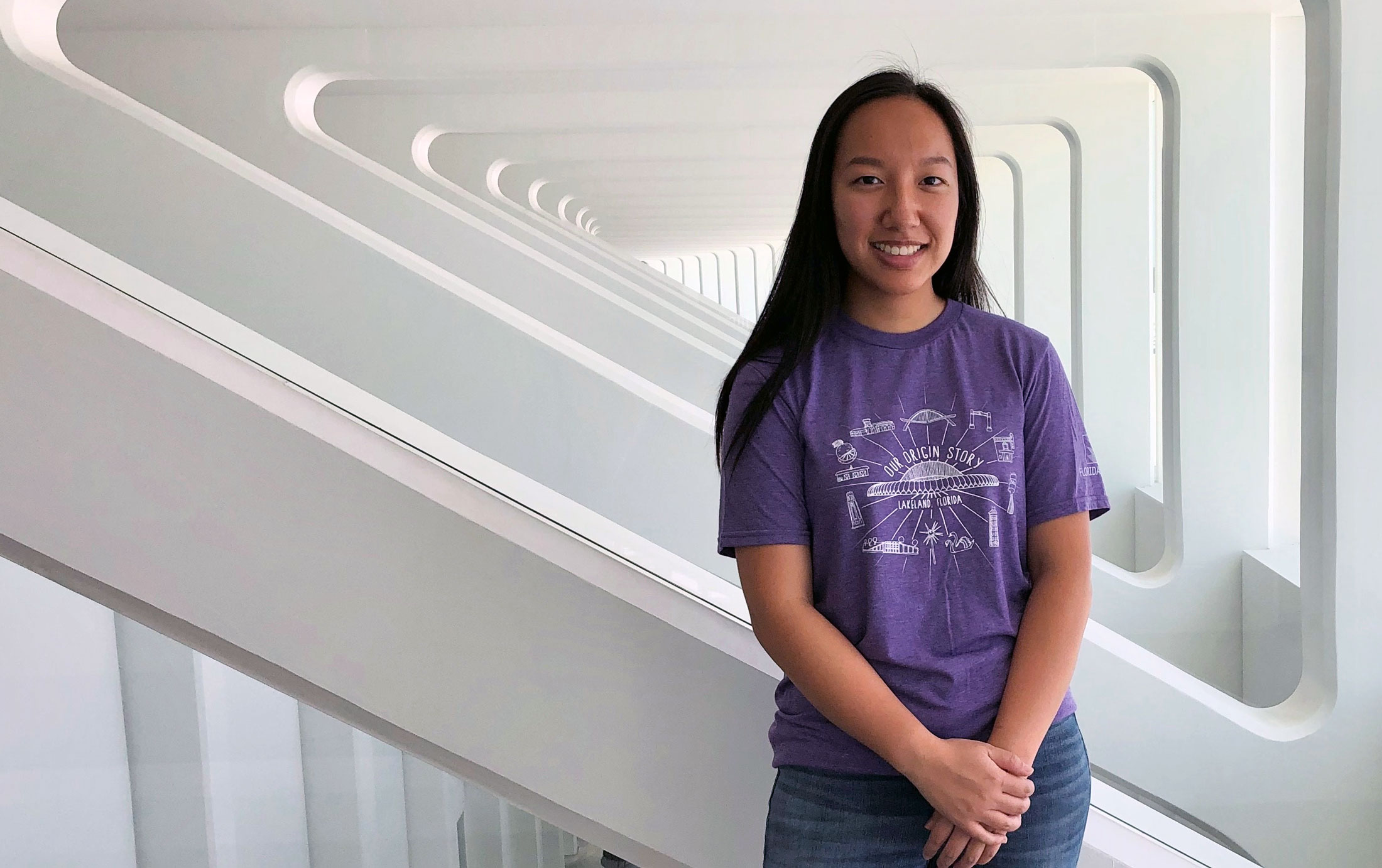 Cindy Nguyen, a senior data science student at Florida Polytechnic University, recently completed an Undergraduate Research Experience (URE) with the Network for Computational Nanotechnology (NCN) at Purdue University. As part of the URE program, she developed an interactive learning tool for scientific computing and data analysis applications in science and engineering.
Nguyen worked with Dr. Reinaldo Sanchez-Arias, an assistant professor of data science and business analytics at Florida Poly, to create a nanoHUB tool involving Jupyter notebooks to allow users to interact with modules they created. She was one of only 11 students from across the country accepted into the Undergraduate Computational Education Experience component of the program, and also the only data science student in the program.
"We created modules on root-finding and optimization topics and made lots of different notebooks and collections of those modules, provided some code and explanation, and also provided interactive pieces to tie together what everything means," said Nguyen, from Santa Rosa Beach, Florida.
"It's a foot in the door of what each of the topics mean."
Sanchez-Arias said Nguyen was a natural choice for the complex project.
"Cindy took my statistical learning class in the spring semester and I noticed in many of the projects and coursework she had a very strong inclination for some of the mathematical components of the concepts we were covering," Sanchez-Arias said. "She would learn more about them and her solutions to problems were written in a very elegant way, so when this opportunity came about, I thought about involving Cindy."
Many of the topics and methods Nguyen helped to explain in the tool were brand new to her and required intensive self-education. Additionally, she attended workshops through the program to enhance her communication abilities.
"This summer we had to pivot because of COVID-19 happening when we were trying to match students with projects," said Dr. Tanya Faltens, educational content creation manager for NCN. "We pivoted from having more research-related projects to focusing more on education and ways to support teachers in the fall in remote education and providing interactive experiences for their students. Cindy's project fit in perfectly."
Faltens said the tool created by Nguyen and Sanchez-Arias will provide assistance to users regardless of their own institutional, technological, or personal limitations.
"It should hopefully lower barriers and enable students who want to learn new material and find interactive experiences to get that for free," Faltens said.
The tool has already begun to be accessed by students and educators alike. Users can explore interactive modules that introduce root-finding and optimization techniques, with fully reproducible examples of applications in science, engineering, and data analysis problems.
"I'm glad I had this opportunity – it was great to be able to experience this with other students across the country," said Nguyen, a graduate of Seacoast Collegiate High School in Santa Rosa Beach. "I was able to collaborate and get other ideas through the process from students in other fields."
Contact:
Lydia Guzman
Director of Communications
863-874-8557