Scholarship helps Florida Poly freshman forge a path toward success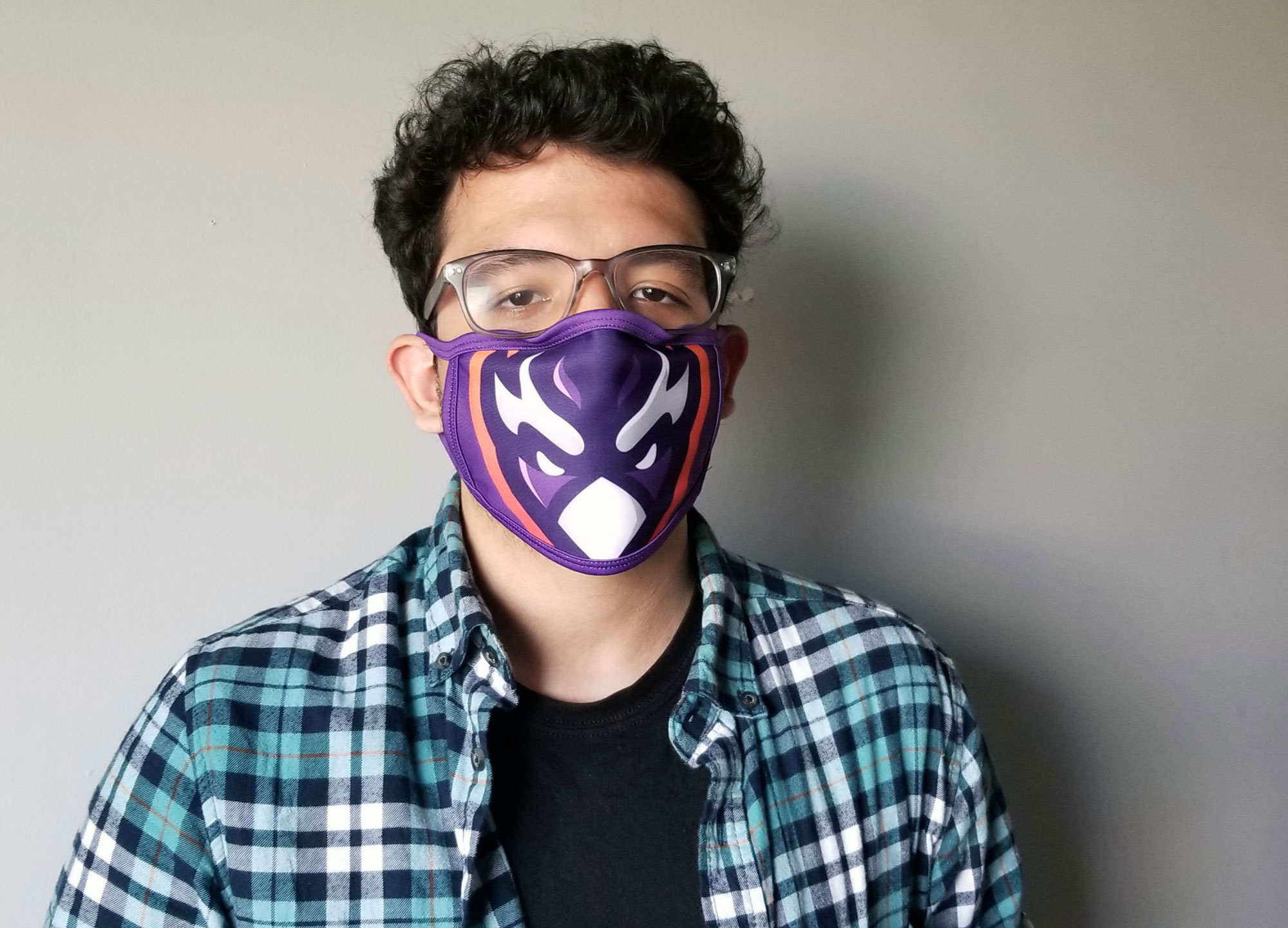 When it came time for freshman Nelson Suárez to choose a university, he was drawn to Florida Polytechnic University because of its strong computer science program, its innovative spirit, and the feeling that he mattered.
"The main reason this was my university of choice was because I saw I wasn't just one more number in its admissions," Suárez said. "They reached out during the pandemic and said, 'Are you OK?' In addition to being new and innovative, I'm not just a number. I'm an actual person and I wanted to be here."
Suárez graduated from Pompano Beach High School in Pompano Beach, Florida, eager to make his family proud and forge a successful future.
"With a computer science degree, you can work in many areas," Suárez said. "Almost every business needs someone to program for them or design an app or something else to help."
The native of Venezuela moved to the United States with his family four years ago. His status as an international student meant he was ineligible for many of the federal aid programs available to U.S. citizens.
Suárez said Florida Poly's financial aid office reached out to try to connect him with aid and address his situation. Fortunately, that aid came from Saddle Creek Logistics Services, a well-known business based in Lakeland, Florida. He received a Saddle Creek Logistics Scholarship of $3,000 each semester, helping to relieve the burden of paying for school.
"Immigrants have to work really hard and my parents were worried about me being in debt for the start of my life," he said. "It was an amazing thing to happen. It's been helping me a lot and is covering my room and board plus other expenses."
Saddle Creek Logistics Services CEO Mark Cabrera said he is pleased that the company's scholarship can help make aspirations a reality for students like Suárez.
"We have always placed a high value on education at Saddle Creek, and we're proud to be able to provide support for students like Nelson and others at Florida Poly as they pursue their degrees," Cabrera said. "We recognize that students attending STEM schools like Florida Poly will help shape the future of Saddle Creek and companies like ours."
Suárez said he is thankful for the support.
"Saddle Creek took me under their wing and gave me their scholarship. It's a great opportunity for students like myself who just want to do something with our lives," he said. "They don't discriminate and instead just see that you have a good record and are a good student I'm very grateful."
As his freshman year gets underway, Suárez hopes to join the Florida Poly scatter band and seize any opportunities that come his way.
"There are opportunities out there for every one of us. You just have to put in a little bit of effort, and they will be fruitful – maybe in one or two years, but it will come," Suárez said.
"When you plant a fruit tree, you can't expect it to grow in a week or two. You have to wait, water it, and show it some love and it will give you a reward when it's ready."
Contact:
Lydia Guzman
Director of Communications
863-874-8557