Labor Day update from SGA and President Avent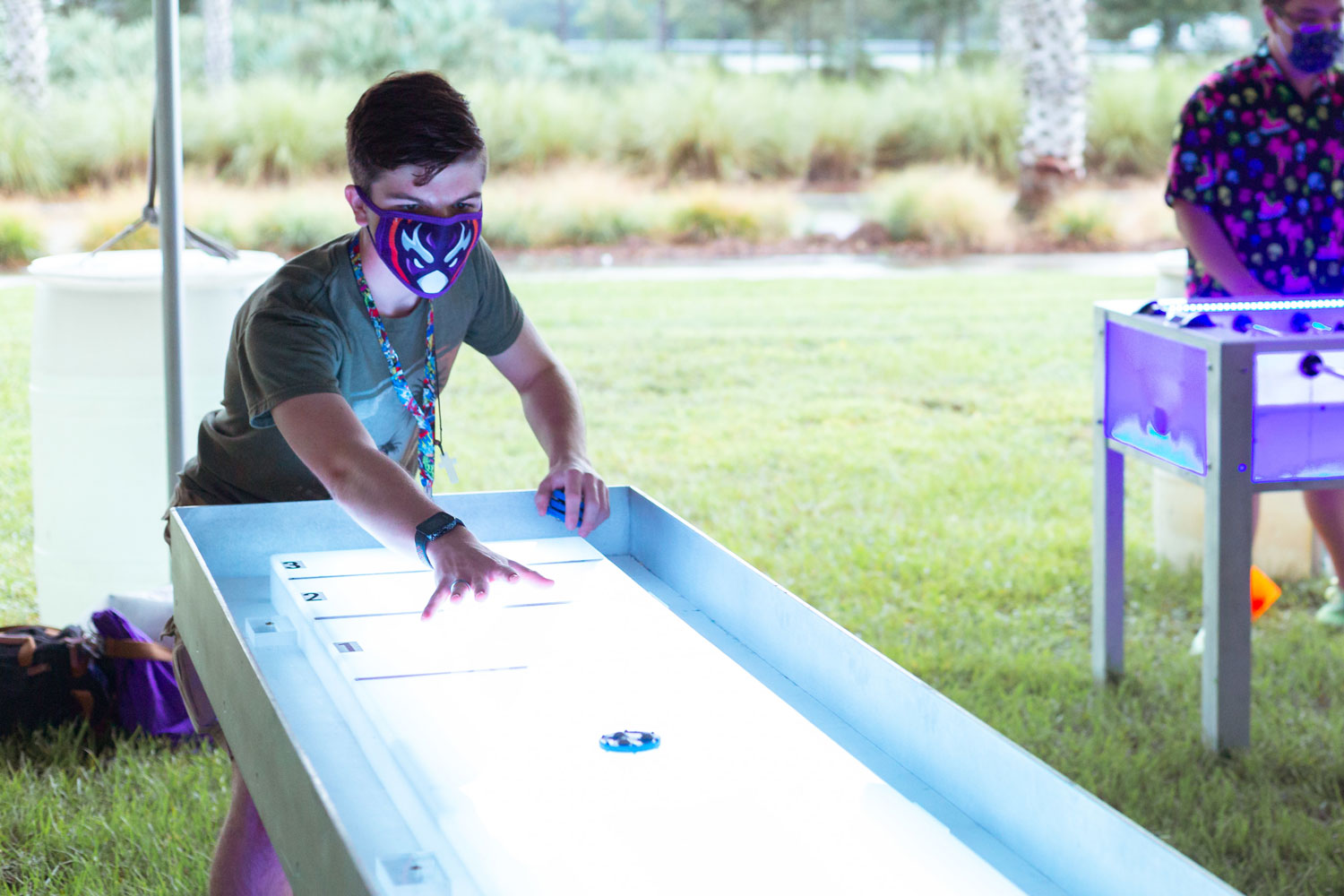 Dear students,
Labor Day weekend is upon us and we know you're all eager to enjoy a few days away from class. As the leaders of the University and the Student Government Association, we've both been very impressed by how each of you has embraced the new normal and prioritized COVID-19 health precautions, recognizing them as central to our success as a University community.
One of the most important parts of the University experience is immersing yourself in the rich campus life and opportunities available to you. We hope you will relax and unwind on campus this weekend and make it a point to get out and join in on the Purple Fire Weekends events designed to provide you with fun, friendship, and relaxation.
Play laser tag, find your way out of an outdoor escape room, and indulge in gourmet ice cream while making connections and finding new friends at Florida Poly. We have no doubts you will continue to model the responsible behavior that will help us minimize the spread of the virus on campus while you make the most of our University's student life.
Looking for additional ways to hang out with friends? There's a lot that can be done on and around campus while following the Campus Commitment.
Longboard with a friend
Take a nature walk around campus
Find a spot in Oak Grove to read
Explore a new Polk County park
Watch the sunset from a picnic dinner
Head out to Circle B Bar Reserve
Most importantly this weekend, please be diligent in caring for yourself, act responsibly and considerately, and avoid high-traffic areas or situations where physical distancing isn't possible.
We look forward to seeing you back in class on Tuesday, Sept. 8, refreshed and ready to continue the hard work toward your STEM degree.
Have a great weekend,
Randy and Connor