Florida Poly students remain in demand amid disrupted job market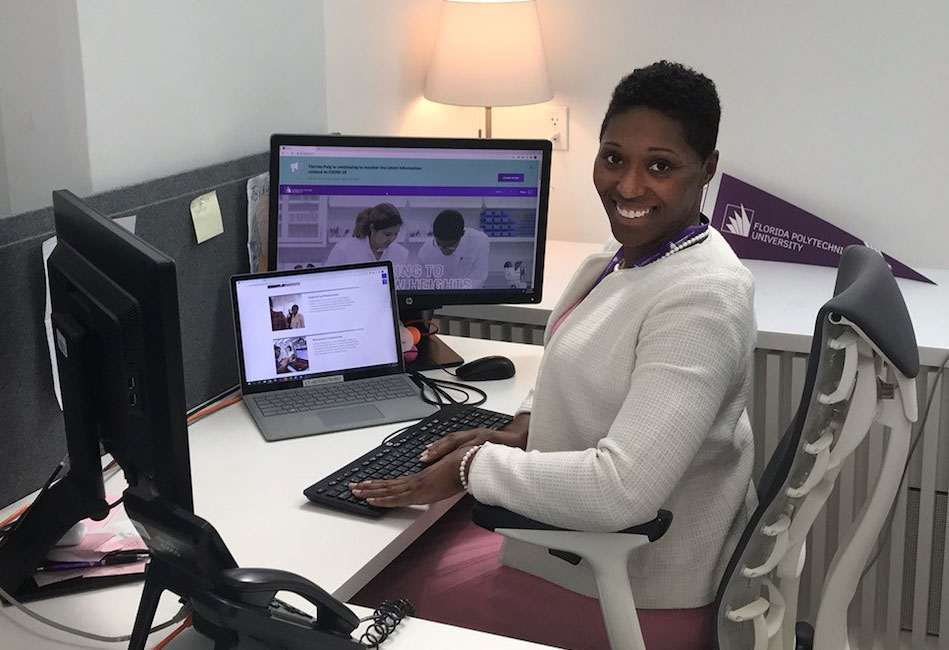 Life after graduation can be scary in the era of COVID-19. The novel coronavirus has severely affected the current job market with hiring freezes, limited recruitment, and major layoffs across many industries. However, it is a challenge Florida Polytechnic University students are prepared to face as they graduate equipped with a highly desirable STEM degree.
Pairris Jones, associate director of career development at Florida Poly, said that despite the disruptions in the work environment, companies are still reaching out for the highly skilled, tech-minded talent the University produces.
"The great thing is that for the type of degrees that Florida Poly offers, our students are still in demand," Jones said. "Yes, there is a major disruption in the work environment, but our students can remain hopeful and confident in the education they've received. Companies still need that specific talent that we produce."
One of those companies is multinational delivery services provider FedEx Corporation. Doug Clinger, IT manager at FedEx, said that in the current pandemic environment, students need to demonstrate they can work remotely, have effective communication skills, and show an ability to research issues independently.
"We have had good success with the interns we have hired from Florida Poly because they have demonstrated the skills we are looking for," Clinger said. "They have worked well within a team, and continued on to play key roles with us as full team members."
The current job market may also require longer time to find a job, which is why Jones tries to instill patience in students as they begin searching for internship and job opportunities.
Jones tries to instill patience in students as they begin searching for internship and job opportunities, especially in the current job market.
A number of our students would normally have job offers before they graduate. Now they may have to wait just a little bit longer until companies are in position to bring them on board," Jones said.
For senior Sidney Ang, from Lakeland, Florida, waiting a little bit longer has not been the problem. Actually, it has been quite the opposite.
"I've been looking for an internship while I finish my degree, but the only problem I'm having is that companies don't want to do an internship. They want to hire me," said Ang, who graduates this fall with a degree in mechanical engineering with a concentration in aerospace.
Since the spring, the Army veteran set a goal to submit to three job applications per week. The pandemic was in full swing, so he decided to use his time in quarantine wisely and began to test the waters of the job market.
"I just wanted to see what bites out there," he said.
Ang said many companies took a bite at his resume and five expressed interest in employing him full-time, including Publix, The Walt Disney Company, and Draken International.
"I've been telling them I have to finish my degree first," he said.
And as he approaches the next phase of his life, Ang offers advice to younger students at Florida Poly who may feel intimidated or scared by the current work environment.
"There is somebody out there who is going to hire you for what you are worth, and the more you put yourself out there, the better your possibility of getting that job you want."
Contact:
Lydia Guzman
Director of Communications
863-874-8557