Aerospace concentration helps students take flight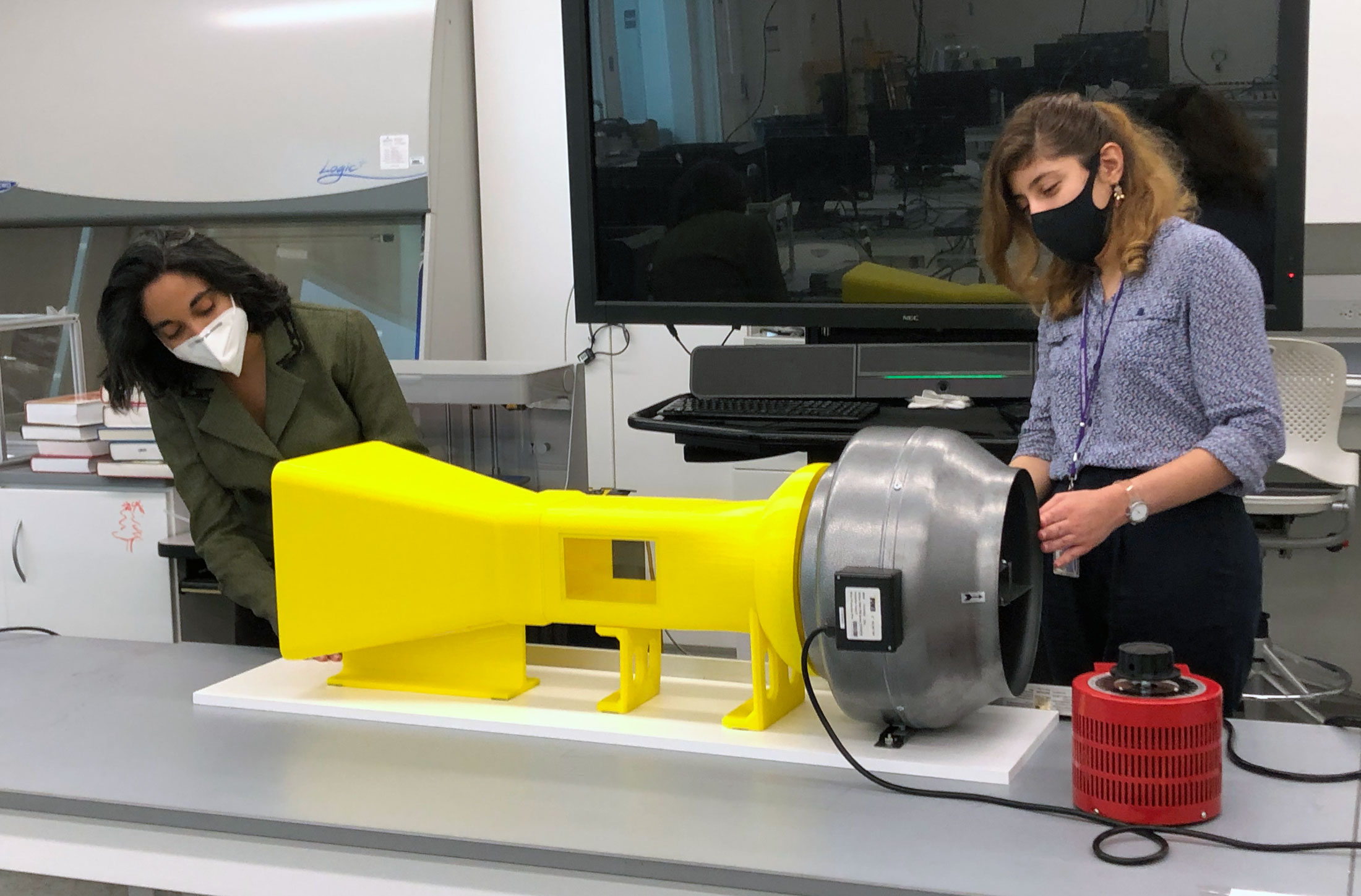 Florida has been the epicenter of the U.S. aerospace industry for decades. Families have built traditions around watching the historic launch of space shuttles and rockets from the Kennedy Space Center in Cape Canaveral, Florida. Many children grew up looking at the sky in awe of a rocket disappearing as it goes into orbit.
This week is National Aerospace Week, an observance established in 2010 seeking to advance the understanding of the aerospace and defense industries. Florida Polytechnic University plays an important role in that mission by providing students who dream of space, the opportunity of launching their aspirations through its aerospace concentration within the mechanical engineering program.
"I grew up loving the idea of rockets, and growing up in the Central Florida area, I would get to watch launches from my back yard," said senior Elizabeth Maier, from Sanford, Florida. "I am super excited to learn about anything and everything in the aerospace industry, and to think that I would be able to work and be a part of something such as a rocket is just exciting to say the least."
According to the Florida Chamber of Commerce, the state's aviation and aerospace industry employs more than 85,000 Floridians in more than 2,000 companies. This is one reason why the aerospace concentration has quickly become very popular at Florida Poly.
"The Central Florida area is very big in aerospace," said Dr. Sanna Siddiqui, an assistant professor of mechanical engineering and one of the architects of the aerospace concentration. "If they want to be employed there or if they choose to go to graduate school, they are completing fundamental courses that people who are pursuing a bachelor's degree in aerospace take."
Dr. Zahra Sadeghizadeh, an assistant professor of mechanical engineering who leads the concentration alongside Siddiqui, said the courses are designed in a way that links each to the next. She also said the program has room to grow.
"Our plan now is to involve students in research projects," Sadeghizadeh said. "They will have the foundation of the theory with these classes and with the addition of some experimental facilities, there would be an opportunity for students to be involved."
This will include working with a student-designed and built wind tunnel.
Sadeghizadeh and Siddiqui prioritize connecting students with opportunities in the industry. For example, Siddiqui said she offered students in her flight performance class a chance to attend an aerospace career conference in Orlando in January 2020 at which she was presenting.
For Maier, the aerospace opportunities and education have not only helped her satisfy an interest she's nurtured since childhood, but have also propelled her dreams of space exploration even further.
"I was super excited when the concentration began being offered," said Maier, who was enrolled in the program's advanced topics concentration when the aerospace concentration was announced in fall 2019.
"Each and every class has been great, and it has flowed very smoothly – I feel confident going into an industry that involves aerospace as a result of what I have learned in these classes."
Contact:
Lydia Guzman
Director of Communications
863-874-8557