Innovative health device takes Florida Poly students to statewide competition finals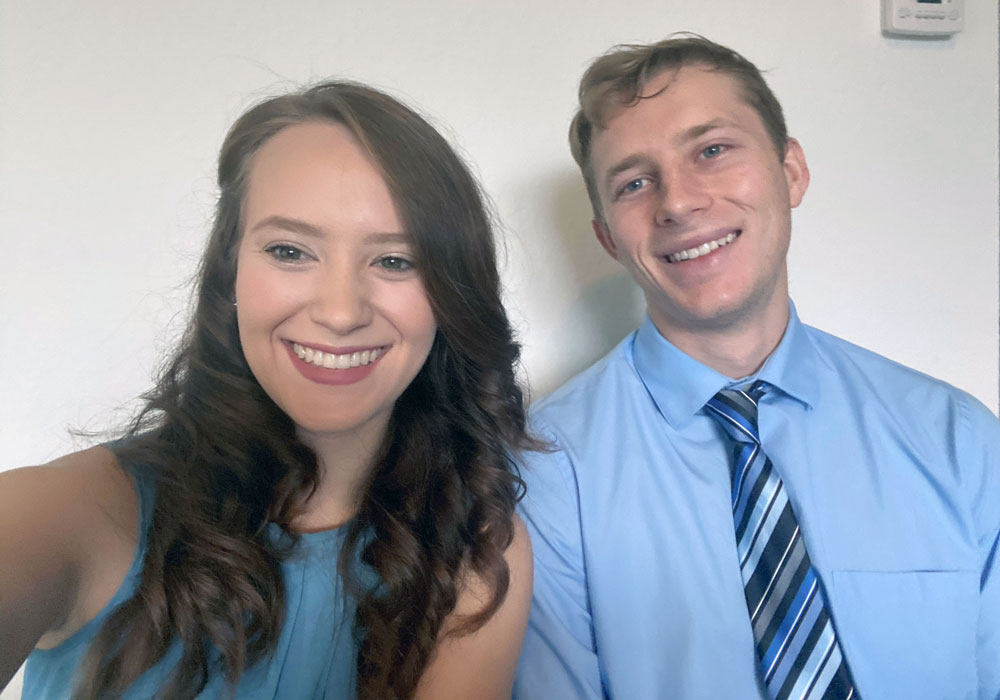 A pair of Florida Polytechnic University students have developed innovative new technology to keep newly discharged patients out of the hospital. They recently advanced to the final round of a statewide healthcare competition.
Megan Morano and Ethan Medjuck were finalists in the highly competitive Florida Blue Health Innovation Challenge. The annual contest seeks solutions for real healthcare problems from the state's brightest minds in higher education. This year's challenge sought ways to reduce hospital readmissions.
Morano and Medjuck created Patch Partner, a modular diagnostic patch that provides real-time data monitoring for at-risk patients. The idea came when Medjuck, a computer engineering major, was visiting his grandmother and noticed a patch on her arm monitoring her diabetes.
"I thought we could make a patch that would monitor any issue and it would be a very good solution," said Medjuck, a senior from St. Petersburg, Florida.
The device is designed for patients with heart disease, respiratory problems, and blood clots – conditions that make up 24% of all hospital readmissions. It also can monitor a patient's oxygen level, blood pressure, respiratory rate, stress rate, or heart rate. Different, cost-effective sensors can be added to the main device to easily monitor any health condition.
Morano, a senior majoring in business analytics, said the patch partner could revolutionize patient care after a hospital discharge with not only benefits to the patients, but also to hospitals.
"Hospital readmission fines are $25 billion annually, and if we can take 24% of patients and reduce those readmissions by at least 10%, that's $2.5 billion, which is huge," said Morano, from Clearwater, Florida.
Although they did not win the Florida Blue competition on Sept. 16, they will pitch their idea again in October at the Florida Venture Early Stage Capital Conference.
The pair said developing Patch Partner has been a valuable experience both academically and professionally.
"As Florida Poly students you go to school because you love to learn about everything tech-based," Morano said. "We've learned a lot about many technological aspects and being able to proudly represent Florida Poly at a statewide level feels great."
Contact:
Lydia Guzman
Director of Communications
863-874-8557