Florida Poly launches innovative STEM support for high schools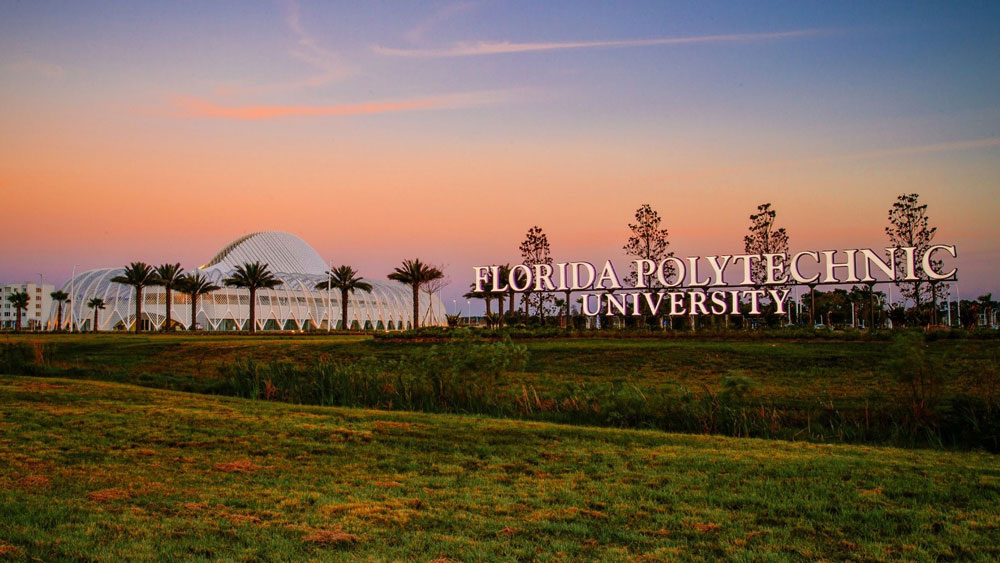 LAKELAND, Fla. – Florida Polytechnic University has taken on a new initiative to support high schools throughout the state by providing a virtual network of trained learning assistants. More than a dozen Florida Poly students are now working as virtual tutors to help high school students stay on track in their studies, specifically in calculus and other STEM disciplines.
The program, recently featured in an article in Forbes, not only increases academic preparation for college and develops a pipeline of STEM talent, but also helps teachers with additional learning support during a time of great need due to educational gaps caused by COVID-19.
A shift to remote education in spring 2020 due to the pandemic meant many students lost time-on-task and the learning support they had in the classroom. As classes resumed this fall, some students needed ways to catch up or get ahead.
"While we worked to provide additional support for some of our students at Florida Poly, we realized high school students across Florida were also in need of some extra help," said Dr. Ben Matthew Corpus, vice provost of enrollment at Florida Poly, who designed the program.
The initiative started this month and currently teachers from nine schools are participating. The high schools are located in Hillsborough, Manatee, Sarasota, Orange, Brevard, Broward, and Palm Beach. The University expects to expand the program to more schools in the spring semester.
The learning assistants are high-achieving Florida Poly students with a passion for sharing their STEM (science, technology, engineering, and math) knowledge and educating others.
"I really enjoy doing this because I love helping people and I love math," said Lillian Frometa, electrical engineering major from Miami, Florida. "When I was in high school, I didn't have a university student help me understand the relevance of calculus and the impact I could make in engineering. I think more would select STEM majors if these connections are made."
High school calculus, physics and other STEM teachers interested in participating in the program for the spring semester can email Dr. Corpus at bcorpus@floridapoly.edu.
Contact:
Lydia Guzman
Director of Communications
863-874-8557