Florida Poly professor tapped for national public policy program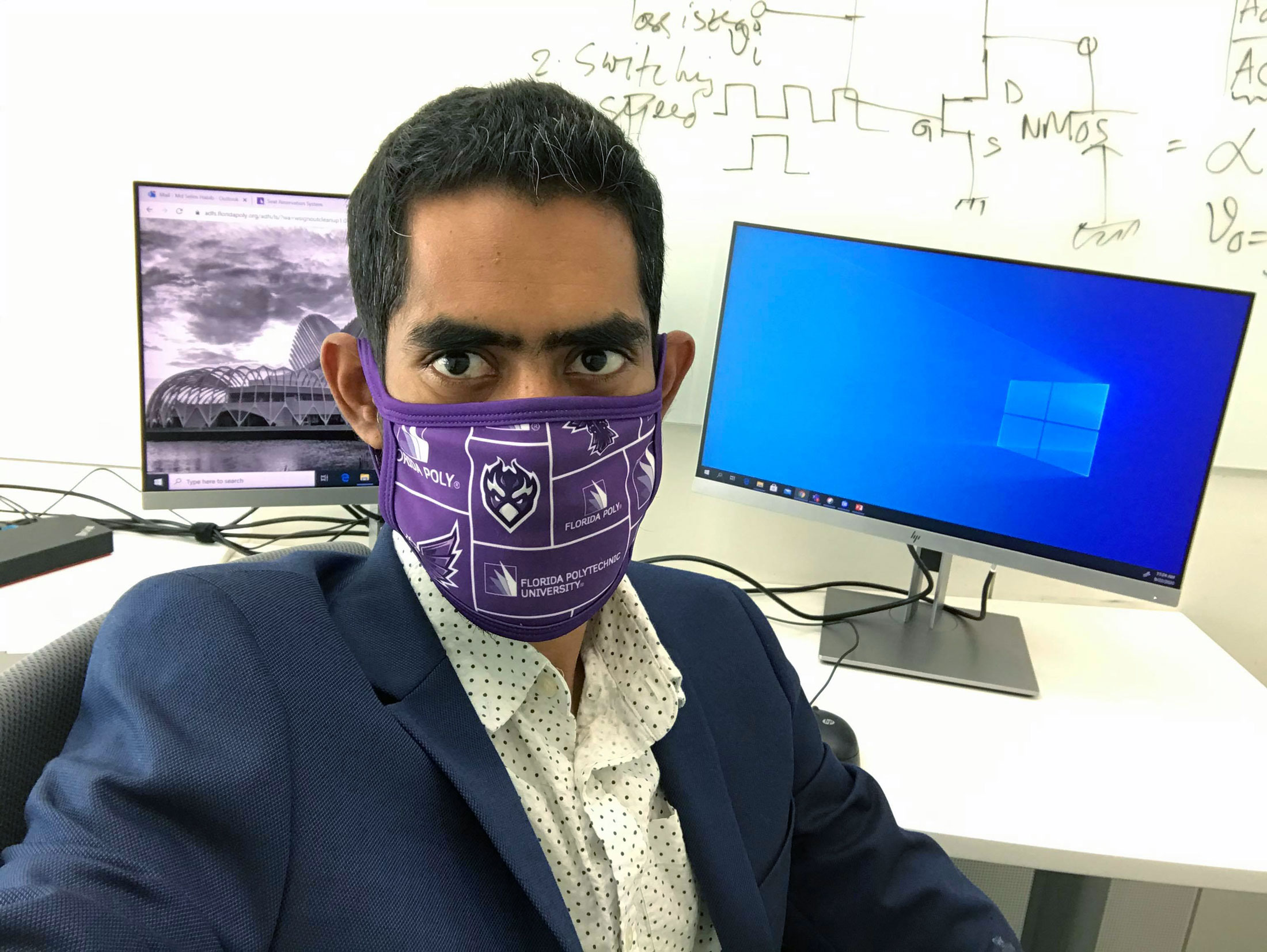 An assistant professor of electrical engineering at Florida Polytechnic University has been selected for the highly competitive Optical Society of America (OSA) Foundation public policy program.
Dr. Md Selim Habib will work to help advance knowledge of the significance of the optics and photonics field by working with other leading academics and members of Congress. He is among the 25 early career members of OSA selected to participate in the annual program.
"Legislators rely upon the expressed views of their constituents, the information of experts, and their own opinions to make important decisions," Habib said. "Being a member of this public policy program, my task is to talk with U.S. senators and representatives and staff members on Capitol Hill and emphasize the importance of funding for my field."
Since 2014, Habib has been an early career member of OSA, a leading professional society for optics and photonics. He is a senior member of the Institute of Electrical and Electronics Engineers and an executive officer of the OSA Fiber Modeling and Fabrication Group. Habib is also a feature editor of Applied Optics, and associate editor of IEEE Access.
"Each year OSA sets up a variety of public policy programs to increase awareness of the importance of the optics and photonics field, particularly as it relates to scientific research and discovery, education, and energy," Habib said. "I'm excited to have the opportunity to talk with senators and representatives, focusing on demonstrating the value of science-government interaction."
Habib is hopeful his participation in the public policy program will raise awareness of his work and possibly lead to funding for his research, which he said would also benefit students. His current research interests include design and characterization of hollow-core fiber, ultrafast nonlinear optics, and high-power fiber lasers.
"Being a member of the OSA foundation public policy program can help students because there is a possibility to get funding, and students can get involved with optics and photonics research," Habib said. "It provides a great platform to network with scientists, researchers, and professionals around the globe."
Contact:
Lydia Guzman
Director of Communications
863-874-8557