Florida Poly launches virtual STEM outreach for state's K-12 schools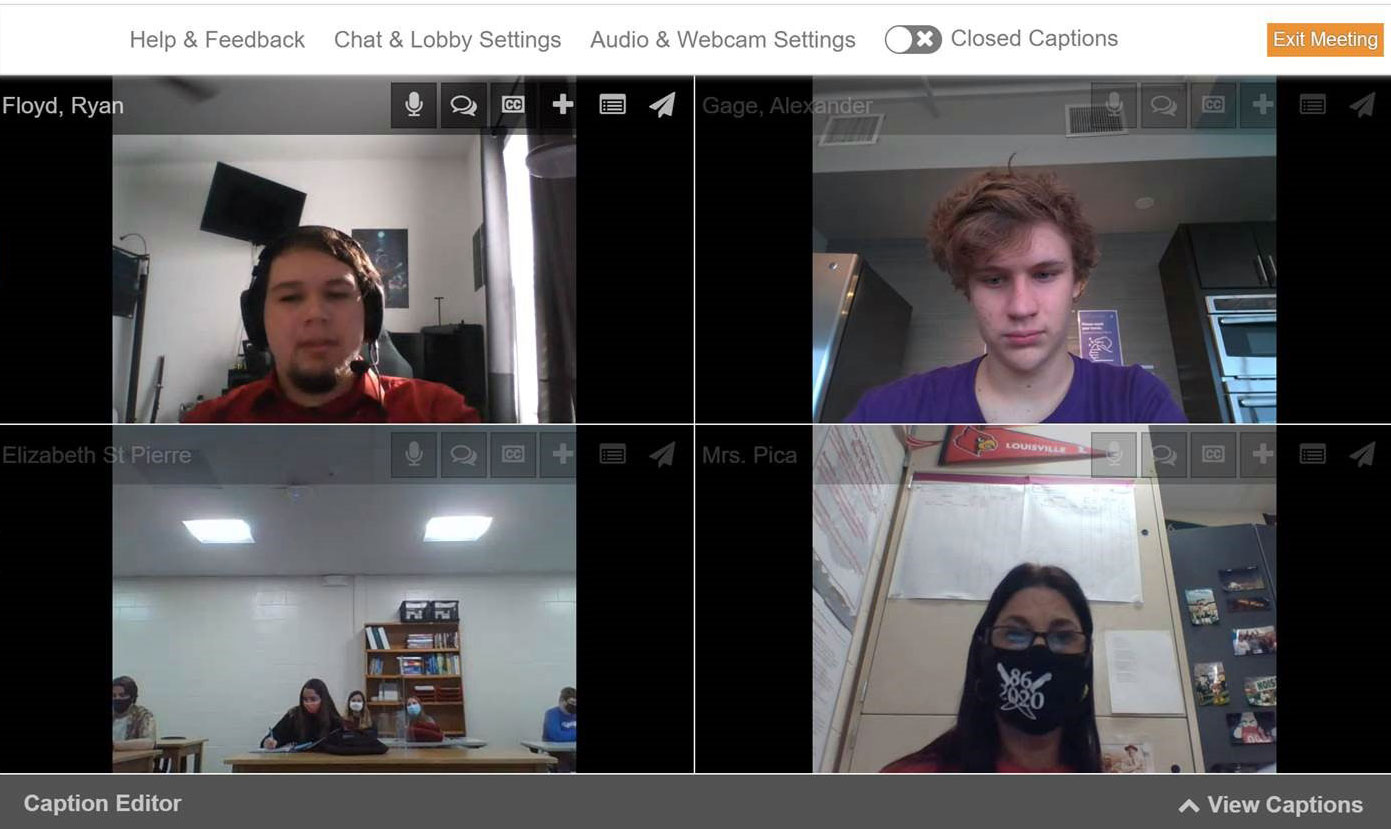 While the COVID-19 pandemic stopped in-person outreach and campus visits by Central Florida's K-12 schools, Florida Polytechnic University's Office of Educational Outreach created new ways to take close-up STEM demonstrations and discussions directly to these students.
"Traditionally, we were face-to-face both on campus and off campus, but we have gone virtual this semester," said Indira Sukhraj, associate director of educational outreach at Florida Poly. "What we use to do face-to-face we now do live online."
This includes virtual campus visits, demonstrations, and guest speaker visits by the six student education assistants in her office.
"We are in the process of adding lessons to our webpage so you can download and do a lesson yourself," Sukhraj said. "Even after everything returns to normal with regard to COVID-19, we will continue to maintain the virtual platform."
Sukhraj said the virtual method works better because it can be difficult for students and their teachers to travel to the Florida Poly campus.
Juan Forero, a senior majoring in computer engineering, said he hopes the virtual outreach can help inspire an interest in science, technology, engineering, and math (STEM) in the K-12 students he meets.
"I feel the biggest benefit we can provide is a more personalized experience," said Forero, from Tampa, Florida. "We have activities students can relate to and students can have fun with. Hopefully we can spark a small love for engineering and STEM and encourage them to do something in this field."
The Office of Educational Outreach virtually hosted several groups of Advancement Via Individual Determination (AVID) students from Northeast High School in St. Petersburg, Florida, on Friday, Oct. 1. They answered questions about what life is really like as a Florida Poly student both inside the classroom and around campus.
"It was wonderful. One of the things with AVID is we try to take as many field trips to different colleges and universities as possible, and now that is off the table. To be able to have this is fantastic," said Brian Morrison, an AVID freshman English teacher at the high school.
Students asked about everything from the admissions process, major courses, and tips for the SAT to whether ramen noodles are really a college student dietary staple.
"It was great to have the perspective of the Florida Poly students," Morrison said. "Our students were really engaged, and they were receiving real information."
This is the exact outcome intended by the program.
"Our main goal is to introduce them to the idea of STEM and give them an in-depth view of what STEM means, what it looks like, and what some of the things you can do with it are," said Daniel Brownell, a junior majoring in computer science.
Sukhraj said her student workers not only serve as role models for the emerging generation of STEM scholars, but also receive outstanding leadership opportunities themselves.
Brownell, who is from Tampa, is working with junior Ryan Floyd on a project to record videos of their demonstrations and activities so that students can access them at their leisure. These include demonstrations of building Boe-Bots, or small Arduino-based cars, and endothermic and exothermic reactions.
"We're not just about computers and robotics here," Brownell said.
While Sukhraj hopes the virtual outreach activities spark an interest in STEM, she said the benefits extend to students interested in all disciplines.
"At the end of the day, it's about getting excited and it doesn't have to be STEM," Sukhraj said. "It's being excited about education and gaining an awareness of what's out there. If you are exposed to STEM and you love it, that's great. But if you realize it's not for you, then that's a good time to start exploring other fields and find what you do love."
Contact:
Lydia Guzman
Director of Communications
863-874-8557