Heartland Scholarship Fund supports students from rural Florida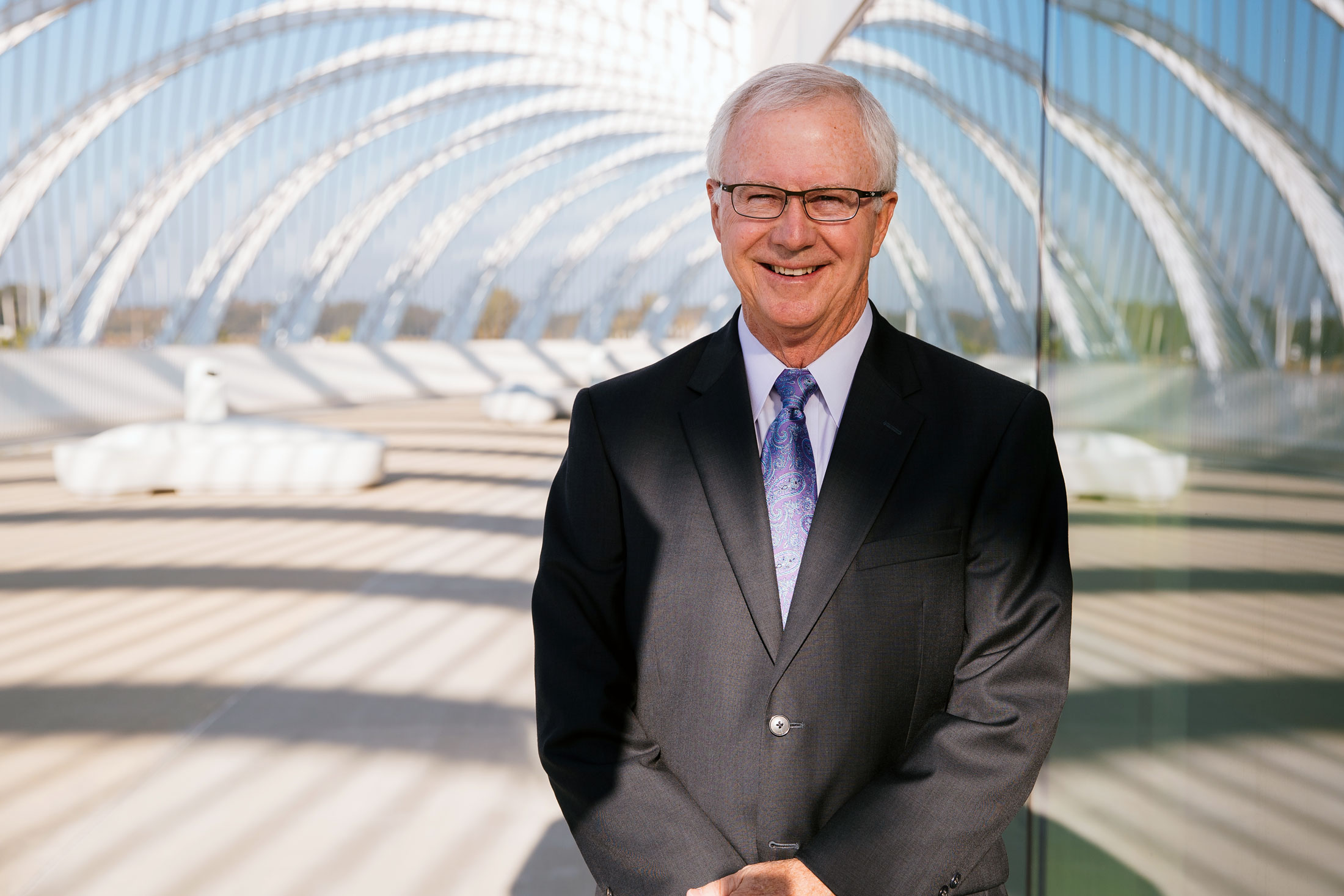 As Florida Polytechnic University grew from a vision to a nationally recognized STEM institution in just eight years, Ford Heacock remained steadfast as one of its staunchest supporters.
"I am very proud of being part of the Florida Poly Foundation and being witness to the birth of the University," said Heacock, a longtime member of the foundation's board and CEO of Heacock Insurance Group.
In 2017, he met Jacob Livingston, then president of the Florida Poly Student Government Association and a native of Sebring, Florida – Heacock's hometown.
"It really got me energized, so I took Jacob down to Sebring one day. We met for a presentation of the Rotary Club and I began to realize that those counties south of us that are kind of rural are not really exposed to the same higher education opportunities," Heacock said.
"I began to think about the idea of a scholarship that would be available to students in the Heartland region of the state."
Heacock contacted the Heartland Education Consortium and worked to establish the Heartland Scholarship Fund for students in Desoto, Glades, Hardee, Hendry, Highlands, and Okeechobee counties who would like to pursue a science, technology, engineering, or math (STEM) degree at Florida Poly.
"I really did it as a personal tribute to my hometown with a deep sense of helping to create more opportunities for the students down there," Heacock said.
During the 2020-2021 academic year, three students are benefitting from the Heartland Scholarship Fund. Timothy Wiggington, a sophomore computer science major, is among them.
"It was stressful trying to figure out how all the financials were going to work for college – this was my first time having to live in a dorm and move away from my hometown," the Sebring native said. "Now that I have this scholarship, I can rest a little easier and don't have to focus on that so much."
Wiggington said he hopes to become a software engineer after he earns his degree.
"The area I grew up in was a poorer neighborhood, and the ability to go from a small town like Sebring and break out of the low income and get into a STEM field is very beneficial," he said.
Heacock ultimately would like recipients of the scholarship to return to their home counties and work to make a difference there.
"There's a lot of need in agricultural technology Florida Poly students can provide," he said. "I would like to see more students from there be able to get a high-level, technologically driven education and bring it back to their community."
Heacock said he hopes others will contribute to the fund and help support the education of future Phoenixes from the Florida Heartland region.
"So many of the students I have met boggle my mind at how smart and well-rounded they are," Heacock said. "They are knowledgeable and in touch with what's going on beyond Florida Poly, and they're landing great jobs in Florida and across the country.
"I'm very proud to be a part of their success."
Contact:
Lydia Guzman
Director of Communications
863-874-8557