Ph.D. and M.S. opportunities abound for Florida Poly students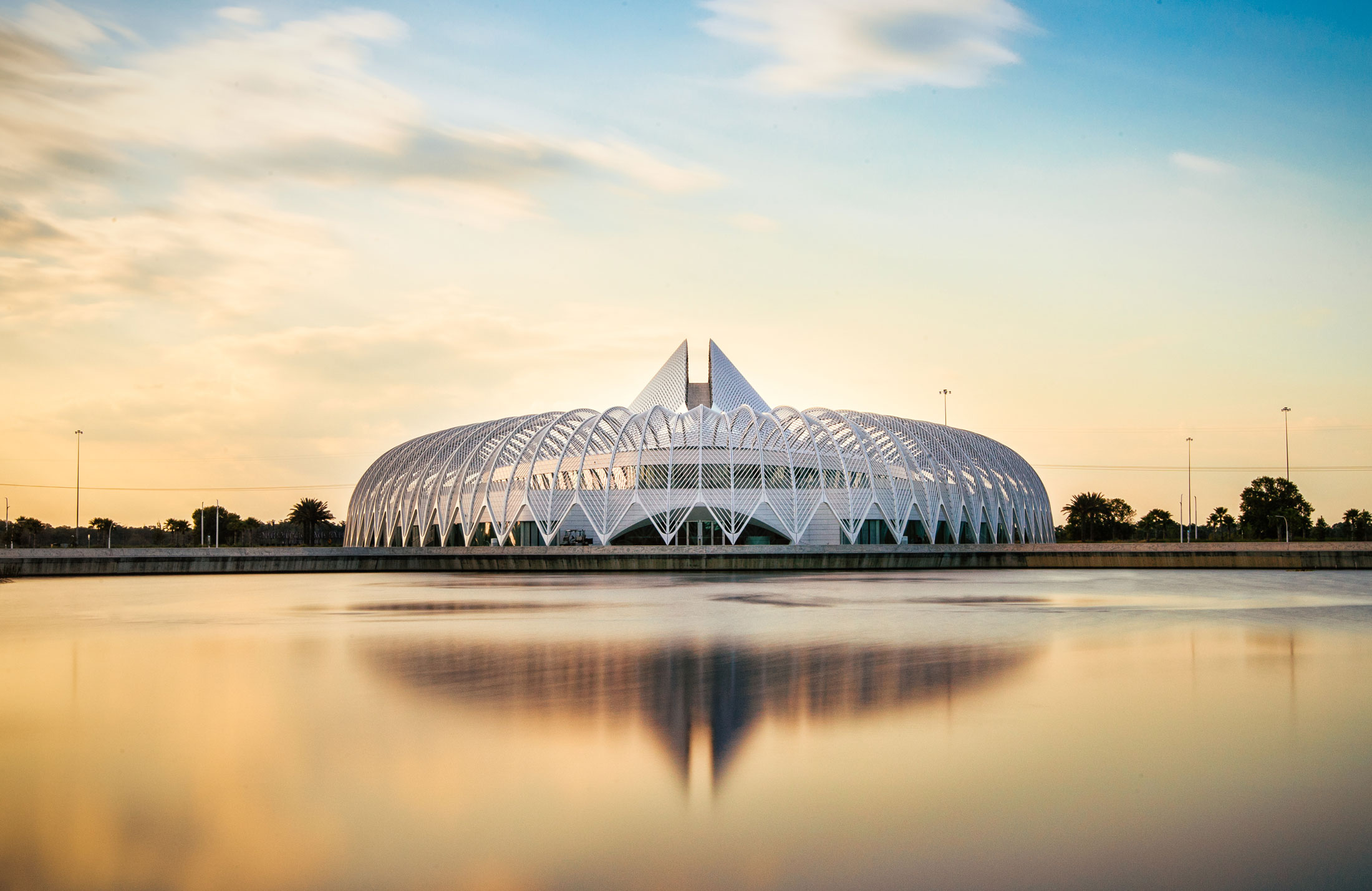 A bachelor's degree from Florida Polytechnic University positions students to succeed in many of today's fastest-growing fields. However, many students have dreams that only a master's degree or a Ph.D. can help them achieve.
Florida Poly undergraduates will have an opportunity to explore some of the options available to them this month during a series of virtual sessions with graduate schools from around the state and across the country.
"Our students excel in graduate school environments because of the rigorous, relevant academic training they receive at Florida Poly," said Dr. Ben Matthew Corpus, the University's vice provost for enrollment. "Students who earn a master's degree or Ph.D. are extremely marketable and able to secure positions with top industry leaders and in academia."
James Nance '18 knows firsthand about the potential that awaits those who pursue an advanced degree. While studying mechanical and industrial engineering at Florida Poly, Nance worked as a tutor and discovered a love for research and teaching.
"I started to wonder about what the requirements were to become a professor at a university, and a Ph.D. is the first step," he said.
Nance has since received his master's degree in materials science and engineering from the University of Florida and is working toward his doctorate. Representatives from his program at UF's Florida Wertheim College of Engineering spoke with interested Florida Poly students virtually on Tuesday, Oct. 13, about its summer undergraduate research program and graduate recruitment.
"I relate this back to helping with tutoring – it's about helping and giving back," said Nance, a graduate of Oviedo High School in Oviedo, Florida, who has assisted in recruitment efforts. "I've helped a few friends in getting into various graduate programs and I'm always happy to share my experience."
Other institutions that will be meeting with and recruiting Florida Poly students virtually this month include Clemson University's College of Engineering, Computing, and Applied Sciences; Texas A&M's Graduate Department of Engineering; Penn State's Graduate Department of Mechanical Engineering; and the University of Central Florida's College of Engineering and Computer Science Graduate Affairs.
"All of the schools participating have great reputations in STEM fields at the graduate level and each offer a uniqueness that will appeal to different types of students," said Dr. Matt Bohm, director of industry engagement and capstone projects. "More broadly, I think it speaks a great deal about our programs here at Florida Poly that all of these schools have interest in recruiting our students."
Florida Poly representatives also will host a session to discuss the benefits of pursuing a graduate degree at the University.
"A Florida Poly master's degree not only provides students with a world-class education, it signals to employers that you have what it takes to lead and innovate, and that you have a drive to be among the best in your field," Corpus said.
For Nance, graduate school has opened his eyes to a world of possibilities, and he is now considering a future with a national research lab after completing his Ph.D. He said that while graduate school isn't for everyone, undergraduate students should seriously consider whether it could benefit them.
"I think anyone can get a Ph.D. if they put in the work, effort, and focus into it. It's really more accessible for Florida Poly students than they might think," Nance said.
Contact:
Lydia Guzman
Director of Communications
863-874-8557