University Procurement recognized with prestigious award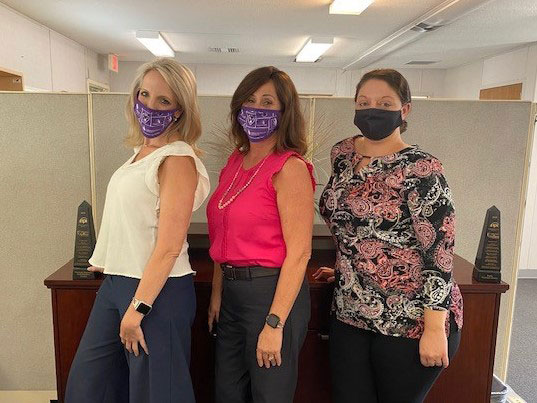 For a third consecutive year, Florida Polytechnic University's Procurement Department received the prestigious Achievement of Excellence in Procurement® (AEP) Award from the National Procurement Institute, Inc. (NPI). The award recognizes public and nonprofit agencies that demonstrate a commitment to procurement excellence by embracing innovation, professionalism, productivity, leadership, and e-procurement.
"Earning the Achievement of Excellence in Procurement award demonstrates to our internal and external customers, as well as to the other State University System schools, the Board of Trustees, and the Board of Governors, that we have the knowledge and expertise to provide stellar procurement services to the University," said Treasa McLean, assistant vice president of procurement and auxiliary enterprises.
Florida Poly is one of 32 agencies in Florida, and one of only 15 higher education organizations in the United States and Canada, to receive the accolade in 2020. The University's score this year was more than double from last year as the procurement team put in place more streamlined processes and automation.
"It's been quite the year with COVID-19 and all the different challenges that created," said Laura Marrone, associate director of procurement. "Achieving the highest points we've ever reached feels pretty good."
The AEP program was established in 1995 to recognize organizational excellence in public procurement. The continuously evolving AEP criteria are designed to measure and provide benchmarks for public procurement best practices.
"It is not an easy feat to achieve this type of recognition," McLean said. "Our team is grateful that all our hard work has been recognized and our customers can feel confident we are available to help them meet their procurement and purchasing needs."
Contact:
Lydia Guzman
Director of Communications
863-874-8557