Florida Poly researchers take on ransomware fight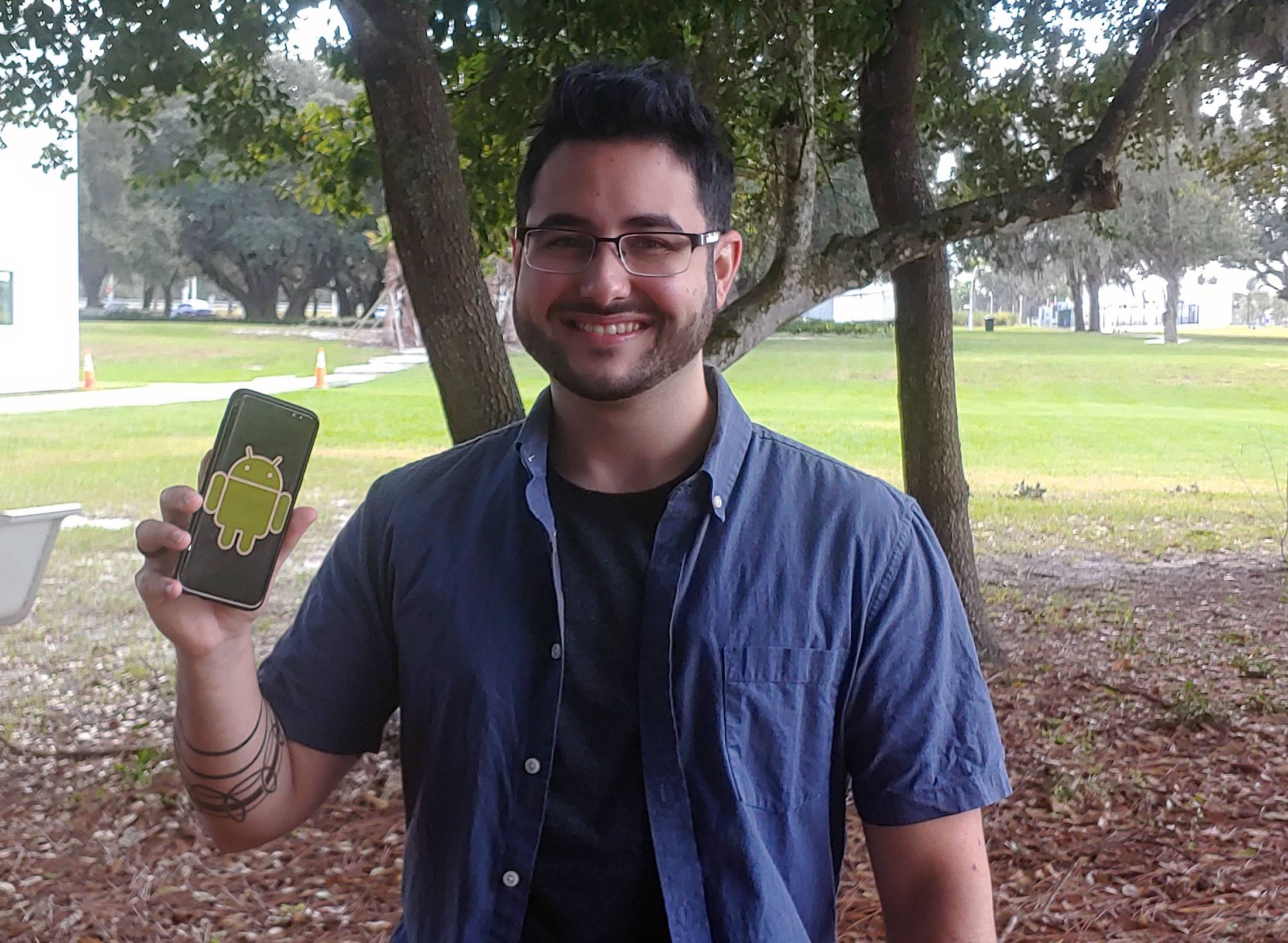 The threat of ransomware grows more menacing by the day for everyone from single smartphone users to massive corporations. Vinicius Seixas '20, a graduate student studying computer science at Florida Polytechnic University, wants to find a way to stop ransomware in its tracks.
Ransomware is malicious software that threatens to lock a user's device, delete its data, or publicly release private information unless a ransom is paid.
"It's a big problem for industry and businesses because if a company is hit by ransomware, it means that all of the computers or maybe all its handheld devices are not going to have access to its data," said Dr. Karim Elish, assistant professor of computer science, who is supervising Seixas' research. "It can cause significant damage, so we need to find a way to protect companies before they are hit."
One major source for ransomware attacks is the wealth of innocuous-looking apps and games in the Google Play Store, so that's where Seixas is starting.
"Our focus is to extract certain information from applications that have ransomware in them and come up with a way to feed that into a machine learning algorithm before they go out to the public," said Seixas, who earned his bachelor's degree in computer engineering from Florida Poly in 2020.
His research involves analyzing a large dataset of applications that are already known to contain ransomware. These will be compared with other applications using machine learning algorithms.
"We are going to implement a simple tool that will scan an unknown app and determine if it is ransomware or not ransomware," Elish said. "It can be used by companies or the app store to scan the apps before they go to the public."
Seixas added that by making this process fast and easy, the threat of ransomware can be dramatically reduced.
"I want that any time an app is pushed into the app store, it can be tested beforehand," said Seixas, an international student from Sorocaba, Brazil. "I want companies to be able to test everything they download to make sure they don't have anything at risk."
In the meantime, Seixas said there are simple things people can do to minimize their current risk to their personal devices. This is especially relevant this month because October is National Cybersecurity Awareness Month.
"Don't trust anything that isn't from a reputable source," Seixas said. "If you receive an SMS message with a link, don't click on those messages – they can download an app on your phone and spread itself to other contacts in your list."
Infected emails with an unexpected link or Word file can do the same, he said.
"When I came to Florida Poly and finished my first college degree, I decided it was time to explore this other world of computer science and security so anything I built would not be vulnerable to these attacks," Seixas said. "It would be a waste of time, money, and energy to create something amazing and have it locked up by some random guy. I hope what we create can stop this from happening."
Contact:
Lydia Guzman
Director of Communications
863-874-8557