Clubs energized by Student Development collaboration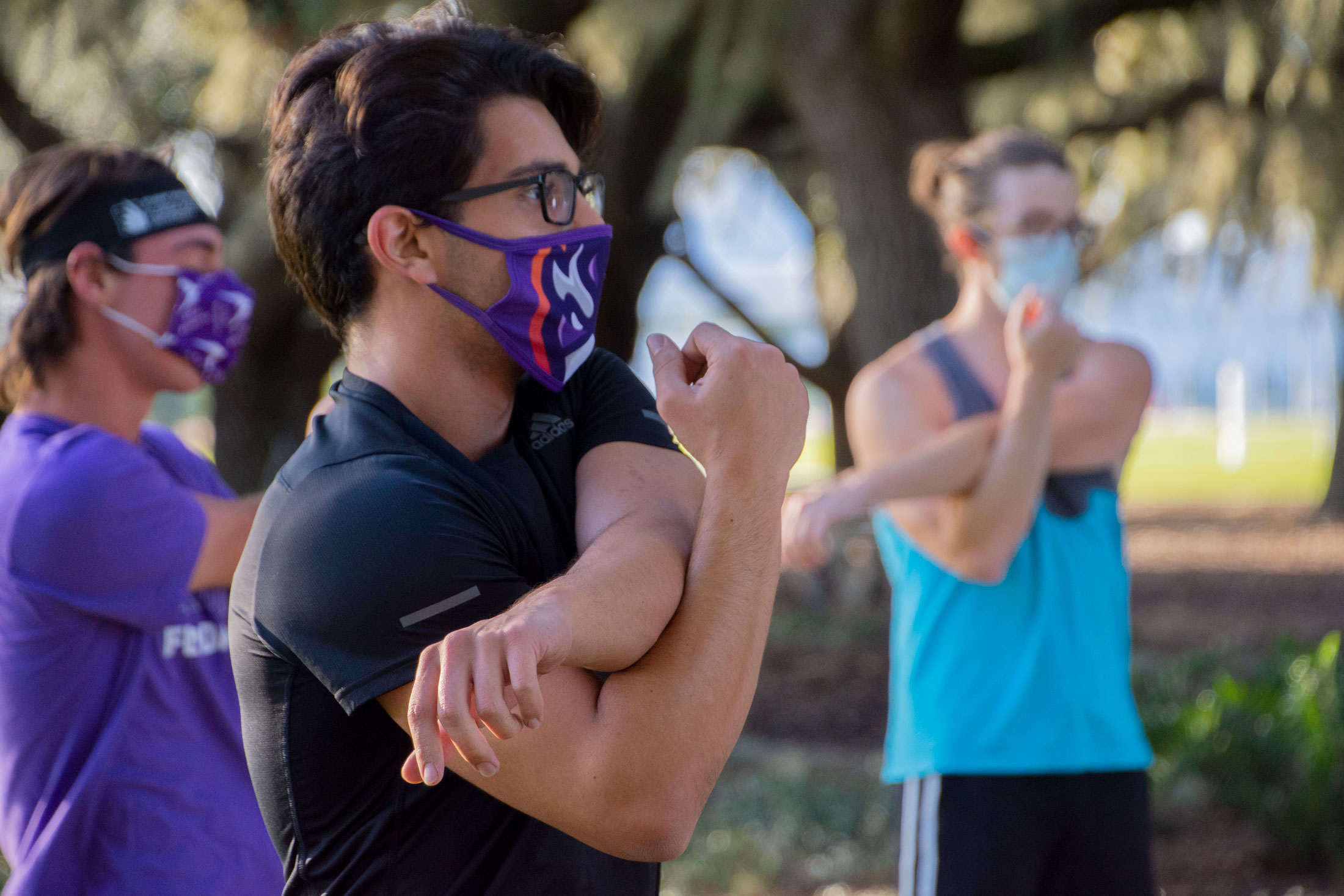 Health restrictions and challenges posed by COVID-19 haven't stopped student clubs from making the most out of the fall semester. A new push by the Office of Student Development is reinforcing student efforts and working for their success.
"Over the summer when we were completely virtual, we decided to try some collaborative efforts to get students more involved this fall," said Jimmy Surin, assistant director of student life at Florida Polytechnic University.
Since then, these collaborations have included workshops with the Programming Club to teach students about hackathons; the Phoenix Talks speaker series, which provides a platform for clubs to discuss issues important to them; and guided workouts in the Oak Grove for athletic clubs.
"We wanted to do some conditioning so that once we get to the range, everybody will be able to shoot a lot better," said Bruce Hicks, a junior majoring in electrical engineering and president of the Archery Club. "In the Oak Grove we can do more conditioning-style exercises, so it's worked out really well."
The most recent hosted workout was on Wednesday, Nov. 4.
"These are definitely open to everyone and we encourage that everybody come," said Derek Lower, student life coordinator at Florida Poly. "We give the clubs a chance to speak and promote their events when they come, and in return they bring us participants."
Surin said the social and academic club events taking place so far have featured high student engagement. His office has provided support and facilitation while the clubs charged forward on the events' execution.
"You could tell based on the questions that students asked that this meant a lot to them," Surin said. "The questions were so in-depth and thought provoking."
Lower and Surin said all student clubs are encouraged to reach out to the Office of Student Development to explore future collaborations – an effort that will continue long after COVID-19 restrictions are lifted.
"Our role may be to help them draw up emails to send to panel members or communicate with people on a professional level," Surin said. "Moving forward we will do the same format: I'll set the framework and tell them, 'Here's a topic. Run with it; it's your baby.'"
Contact:
Lydia Guzman
Director of Communications
863-874-8557