Professor's new program fund turns students' engineering ideas into reality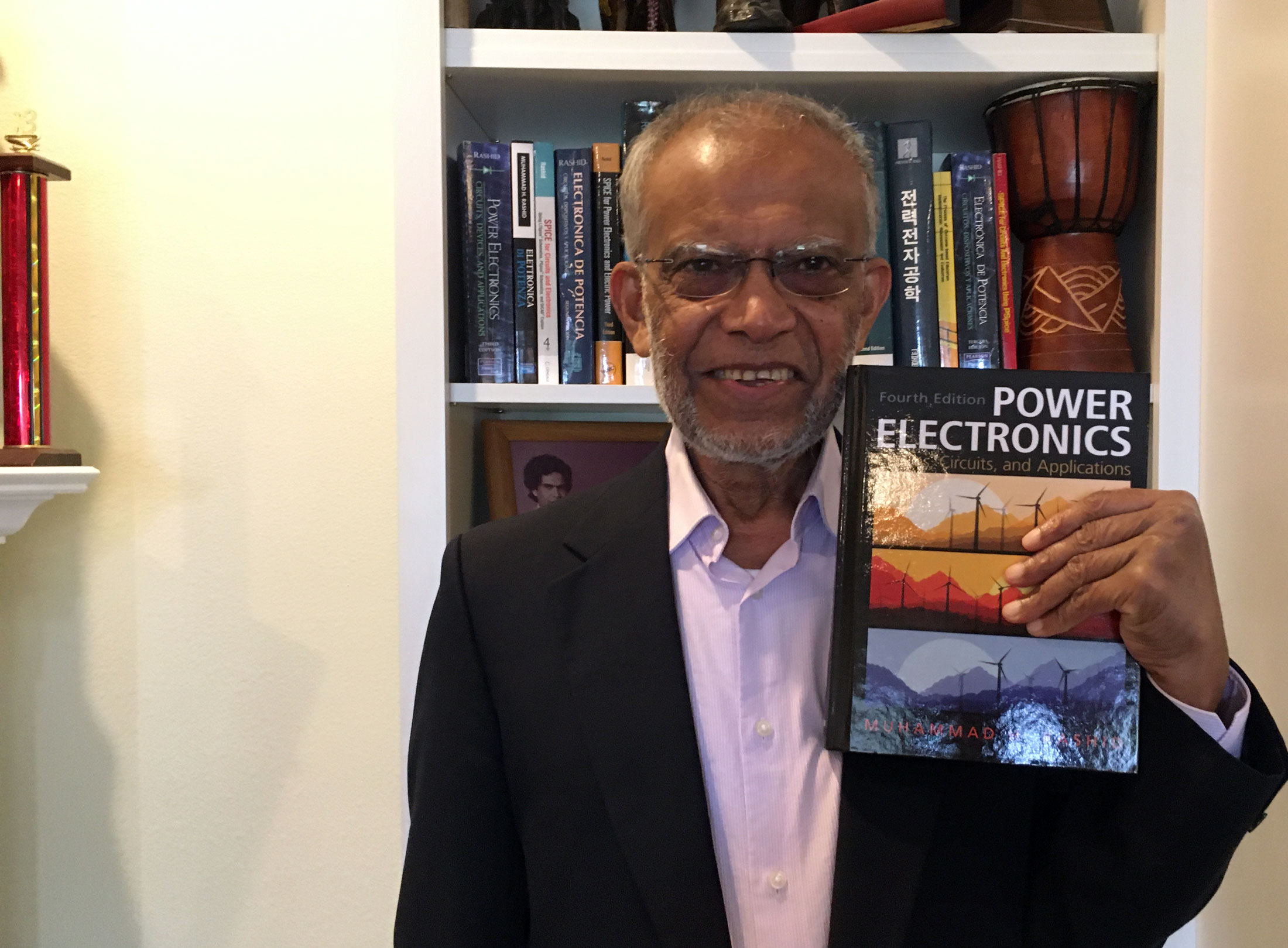 Dr. Muhammad Rashid's passion for education has driven his actions for more than 40 years.
Chair of Florida Polytechnic University's electrical and computer engineering department, Rashid has dedicated his professional life to ensuring students have access to the knowledge and resources they need to succeed.
He has written more than 36 textbooks that have been translated into dozens of languages and are used in more than 50 universities across the country, including Purdue University and the University of California, Berkeley.
He also has published dozens of scholarly articles and funded multiple scholarships.
Rashid's most recent effort will help talented students bring their innovative project ideas into reality. He has donated $10,000 to establish the ECE Fund for Undergraduate Education.
"This is seed money and I hope people contribute to it – even $5 or $10," Rashid said. "The idea is for us to grow that money. It will be used for undergraduate education projects."
He said students often have ambitious educational goals that they don't have the finances to achieve. While student projects are often funded by corporations or grants, many promising endeavors go unrealized.
"This will give students an opportunity to finish something. They will have all the rights to their project," Rashid said.
Rashid's monetary gift to the University is not his first. In the fall of 2019, he established the Drs. Muhammad H. and Fatema Rashid Future Generation Engineering Scholarship Endowment Gift with a contribution of $100,000. The scholarship awards $1,000 to recipients pursuing a degree at Florida Poly in electrical, computer, or cyber security engineering.
He also established Drs. Muhammad and Fatema Rashid Chess Scholarship Fund to benefit Florida Poly students who have participated in a chess championship or chess club.
Rashid said the excitement of seeing promising students succeed and embrace their talents never diminishes. It's the reason why he contributes financially to their education and why he prioritizes authoring textbooks in his work as a professor.
"I like to share my ideas and I want to share my knowledge with students around the world," he said.
To learn more about the ECE Fund for Undergraduate Education, email the Office of Advancement.
Contact:
Lydia Guzman
Director of Communications
863-874-8557