Plan today for Thanksgiving through spring 2021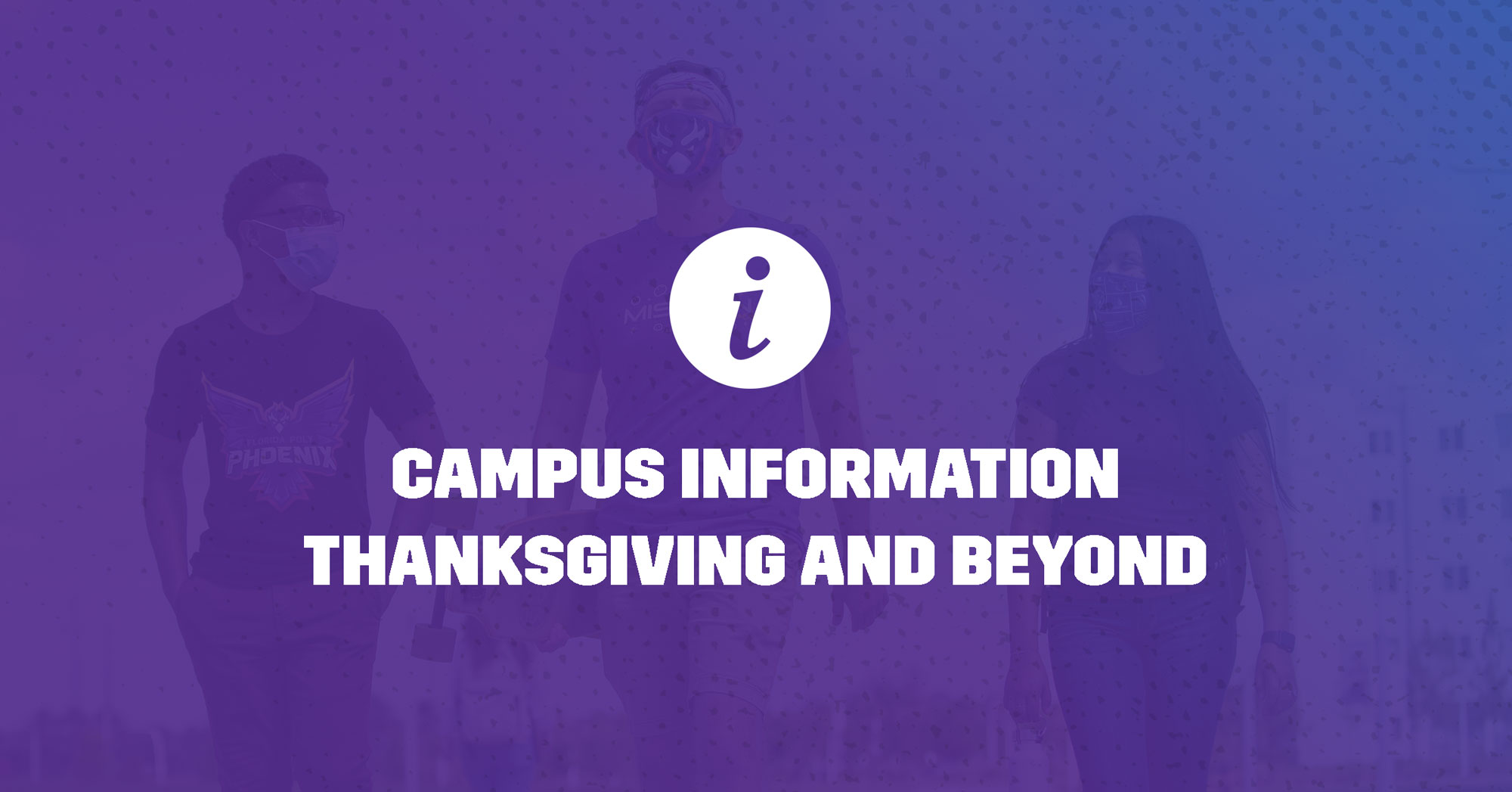 As Phoenixes pause to remember what they're thankful for this Thanksgiving, many will return home and recharge among family and friends.
The resumption of classes after the long holiday weekend will be marked by several changes across campus and strong anticipation for the spring semester. The following details can help students, faculty, and staff prepare.
COVID-19 testing: Those who will travel for the holiday may consider testing for COVID-19 prior to traveling. Testing is available at a Polk County Testing Site or through a home test kit such as Let's Get Checked.
Campus facilities, dining, and student services: Most Florida Polytechnic University facilities, including the Wellness Dining Center and the Innovation, Science, and Technology Building (IST), will close at noon on Wednesday, Nov. 25. The dining center will reopen at 5 p.m. on Sunday, Nov. 29, and the IST will reopen on Monday, Nov. 30.
Residence halls, campus dining, and other student services will remain open after Thanksgiving through Friday, Dec. 11. The IST will also remain open for students studying through Dec. 11.
Classes and final exams: All courses will transition to remote instruction after the Thanksgiving break. Final exams will be held online only. Check the final exam schedule for dates and times of each final exam.
Health and wellness: The Student Development Center (SDC) will be closed Nov. 26-29 and will reopen Monday, Nov. 30. The SDC will be open from 8 a.m. to 5 p.m. Mondays through Fridays from Nov. 30-Dec.18, and will be closed on weekends.
Counseling services will remain available to all students through the Thanksgiving holiday and the remainder of the semester. Contact 1-800-878-5470 to connect with a counselor at any time.
Spring 2021 semester: The spring semester begins on Monday, Jan. 11, and will not include a mid-semester break. Instead, break days have been scheduled throughout the semester. The Spring 2021 Academic Calendar provides a detailed listing of all spring 2021 dates.
Spring 2021 class format: Spring 2021 coursework will be provided in the formats listed in CAMS and in the semester schedule. An on-campus expectation is set for all FLEX courses. Students will hear from their departments and professors how the on-campus expectation will be handled in each department and course.
Contact:
Lydia Guzman
Director of Communications
863-874-8557