Rashid listed among top 2% of world's leading scientists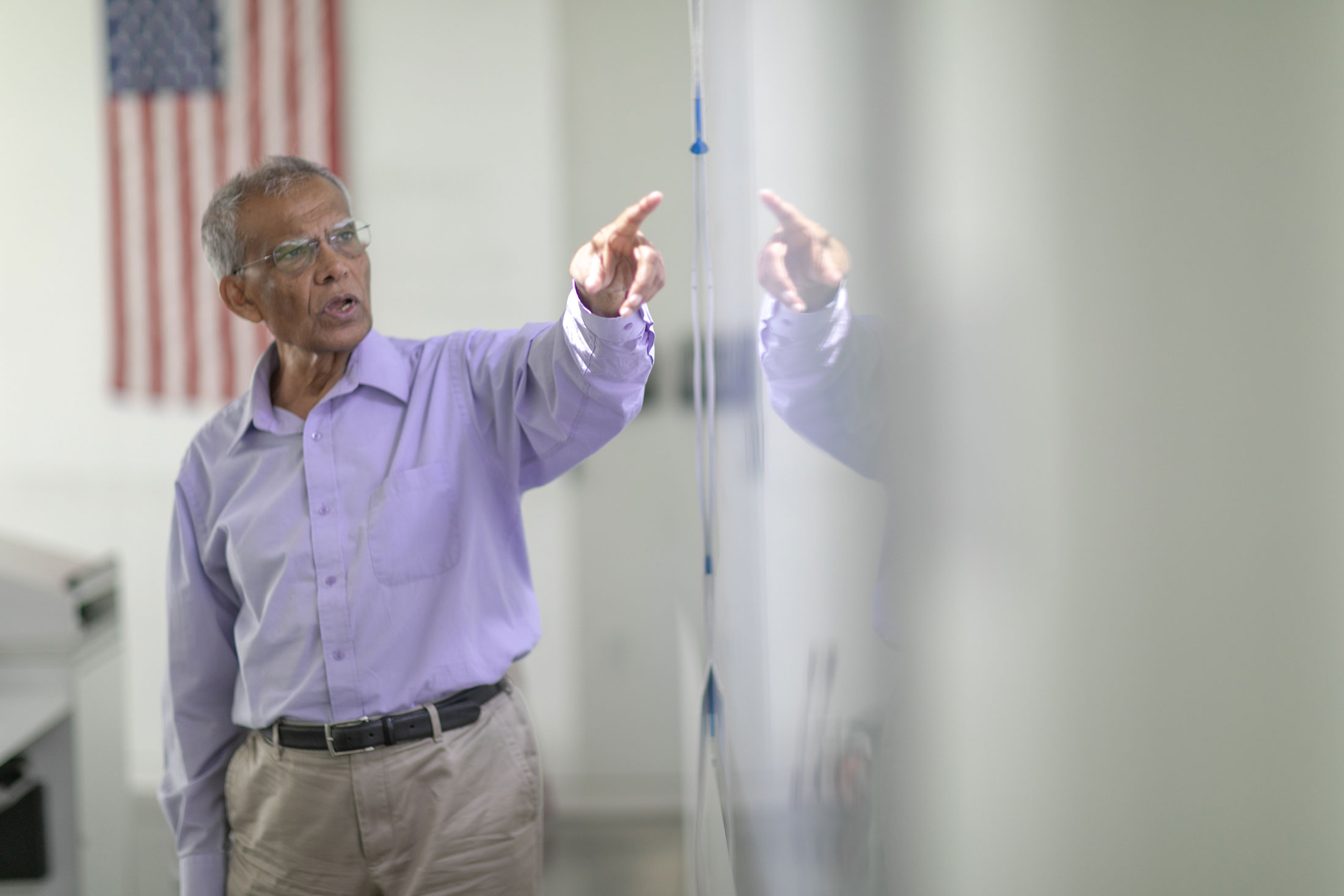 LAKELAND, Fla. - Florida Polytechnic University professor Dr. Muhammad Rashid has been listed among the top 2% of scientists in a global list compiled by Stanford University. At number 617, Rashid was ranked in the top 1% of the 87,611 scientists in his field of electronics and electrical engineering in the study.
"Sometimes, the freshman class is asked to interview faculty and they come to me and are surprised when I show them my collection of books I have published," said Rashid, who is chair of the Department of Electrical and Computer Engineering at Florida Poly. "They ask for my advice and I tell them to look for an opportunity. If you have an opportunity, grab it, and once you do, try your best."
Stanford University researchers analyzed data from the mid-1990s through 2019, covering millions of scientists from around the world in all fields of study. The findings were published in PLOS Biology.
During the period studied, Rashid had 108 papers published. Throughout his career, he has published more than 160 technical papers and 22 books, which have been translated into dozens of languages and are currently used by more than 50 universities, including Purdue University and University of California, Berkeley.
Rashid, who joined Florida Poly in 2017, is also a distinguished lecturer for the IEEE Education Society and the IEEE Industrial Applications Society, and has presented in more than 20 countries.
"We are incredibly pleased to see Dr. Rashid's inclusion in this list of exceptional scientists," said Dr. Terry Parker, Florida Poly's provost. "Dr. Rashid is among the best in the world at what he does, and we are privileged to have him lead and mentor our students and faculty members."
Rashid's area of specialty is power electronics, or the application of electronic switching devices for the conversion and control of electronic power. He said his focus has shifted in recent years from a rigorous research schedule to a heavier educational focus.
"My priority now is educating people to have an impact," he said. "I want to teach to help people learn, understand, and apply their knowledge. Textual knowledge goes away, but if you develop the ability, you can think and adapt."
Rashid, a fellow of the Institution of Engineering and Technology and a life fellow of the Institute of Electrical and Electronics Engineers (IEEE), said he has also grown to view research in a broader way, examining its impact in a context that extends beyond electrical engineering and instead considers societal, political, and economic effects as well.
"I want to motivate students to look forward," Rashid said. "These are the people who will be taking us to the next generation of the country and I want them to succeed."
Contact:
Lydia Guzman
Director of Communications
863-874-8557