Professor prioritizes mentorship for student success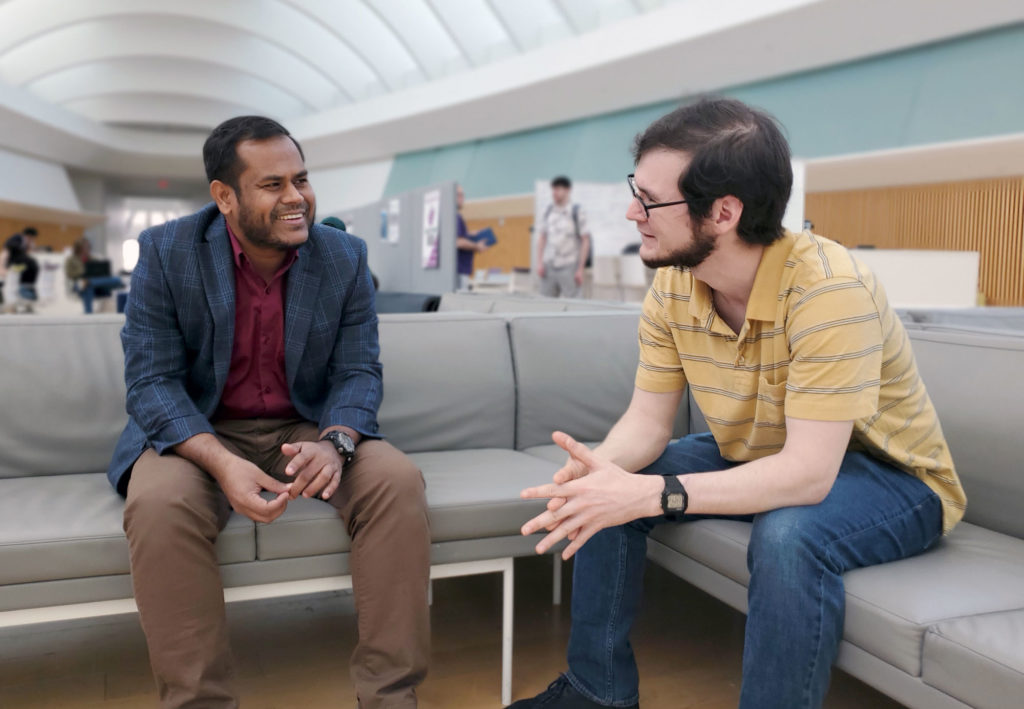 Florida Polytechnic University senior Joshua Santos is laser-focused on pursuing a PhD and advancing in the field of electrical engineering. Since connecting with Dr. Muhammad Ullah, an assistant professor of electrical and computer engineering, Santos has made great strides toward his goal.
Santos, from Oxford, Florida, worked closely with Ullah and fellow student Troy Kelly on research about carbon nanotubes. The three published their findings in the 2019 Institute of Electrical and Electronics Engineers IEEE 62nd International Midwest Symposium on Circuits and Systems. He also has applied to several PhD programs across the country and is awaiting news of his acceptance.
Santos credits Ullah for a significant part of his success.
"One of the big things that students need to understand – especially at small schools like Florida Poly – is to take advantage of the small student-to-teacher ratio and build connections with professors," said Santos, a senior majoring in electrical engineering. "They are experts in the field, so they can really give you some insight."
For Ullah, fostering mentor relationships with students is central to his mission as an educator.
"Without our students, we are nothing," Ullah said. "The reason we are all here is because of the students, and for our future generations we as faculty need to really work hard to develop our students so they can succeed."
January is National Mentoring Month. The annual celebration focuses attention on the need for experienced professionals to help younger generations reach their full potential.
Ullah said one of the ways he and his department put this emphasis on student success and mentorship into action is through significantly increased office hours – at least six hours weekly instead of the required three hours.
"The idea is although we can answer all the questions in class, as mentors we want to put in lots of extra effort," Ullah said. "Our goal is not only the teaching; we also have to develop the students' professional careers in terms of their research, their teaching, and their personal goals."
While working with Santos and Kelly, Ullah held regular individual and group meetings to assess the students' progress and provide collaborative direction.
Ullah said mentor relationships are beneficial to both the mentor and the student. When working with Santos, for example, Santos received personal guidance, published research findings from the work, and received a letter of recommendation for graduate school from Ullah. Ullah said he benefitted professionally by having students who published their work and also learned new information through the research.
"It's two-way learning, but my focus is always on student growth," Ullah said. "I want to help them so they can take maximum benefit from us."
Contact:
Lydia Guzman
Director of Communications
863-874-8557