Florida Poly students win prestigious X-Force fellowships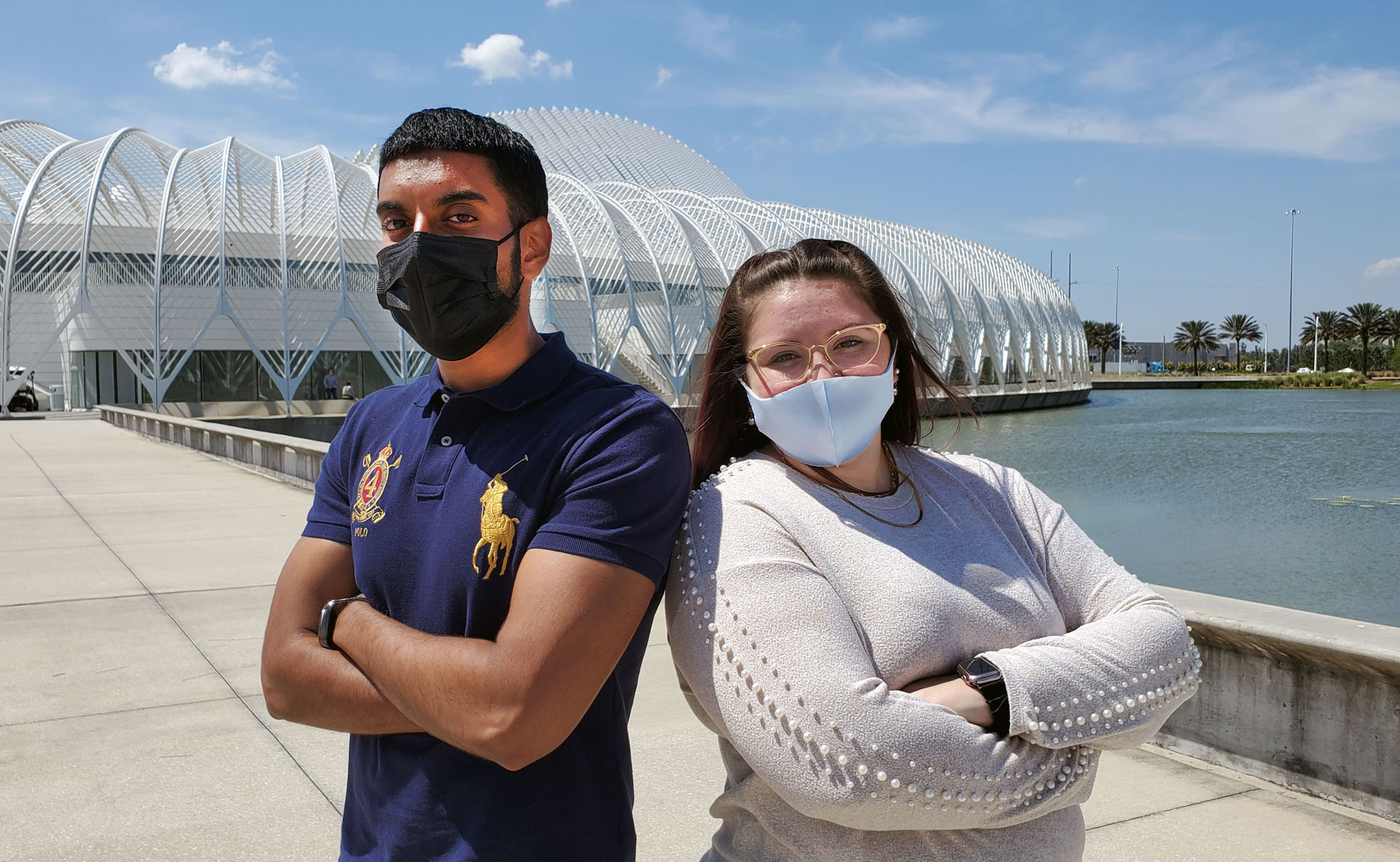 Florida Polytechnic University students Karun Mackoon '20 and Vanessa Townsend will spend their summer helping the military devise solutions to real-world problems as part of the 2021 cohort of National Security Innovation Network (NSIN) X-Force fellows.
Townsend, a mechanical engineering junior with an aerospace concentration, said she was thrilled to get the news of her selection to the prestigious program.
This was my number-one internship choice, and I was very excited," said Townsend, from Plymouth, Massachusetts.
April is National Internship Awareness Month and the two are eager to get started on their fellowships.
As part of the three-month program, Townsend expects to be tasked with compiling a robotics market research report to assist her Army sponsor in improving operations.
"I wanted to go into the Air Force before I enrolled in college, but I couldn't because I had leg surgery," she said. "Now I can have this experience and I can actually participate. It will be really exciting because it is an internship, so I can see if I like the military and want to keep pursuing it."
For Mackoon, his second time applying to the program was the charm. He first applied to the program last year.
"I got so excited when they offered me an interview," said the graduate student from Queens, New York. "It's the first time I get to work on an actual project outside school and I'm hopeful I can show off everything I've learned over the years and hopefully have an end product I can put on my resume."
Mackoon received his bachelor's degree in computer engineering from Florida Poly in 2020 and is currently pursuing his master's degree in computer engineering with embedded systems design at the University.
"Since X-Force works with the military on those big projects, I really wanted to be part of it," he said. "Their problems solve bigger issues going on in the world and to be part of that is something special."
Mackoon said he is ready to contribute as much as possible through the fellowship.
"I have been learning about the military that this is a way to help them without enlisting," he said. "It is a great opportunity."
Editor's note: This story has been updated to correct a graduation year.
Contact:
Lydia Guzmán
Director of Communications
863-874-8557