High-tech education drives Haitian student's dreams for his homeland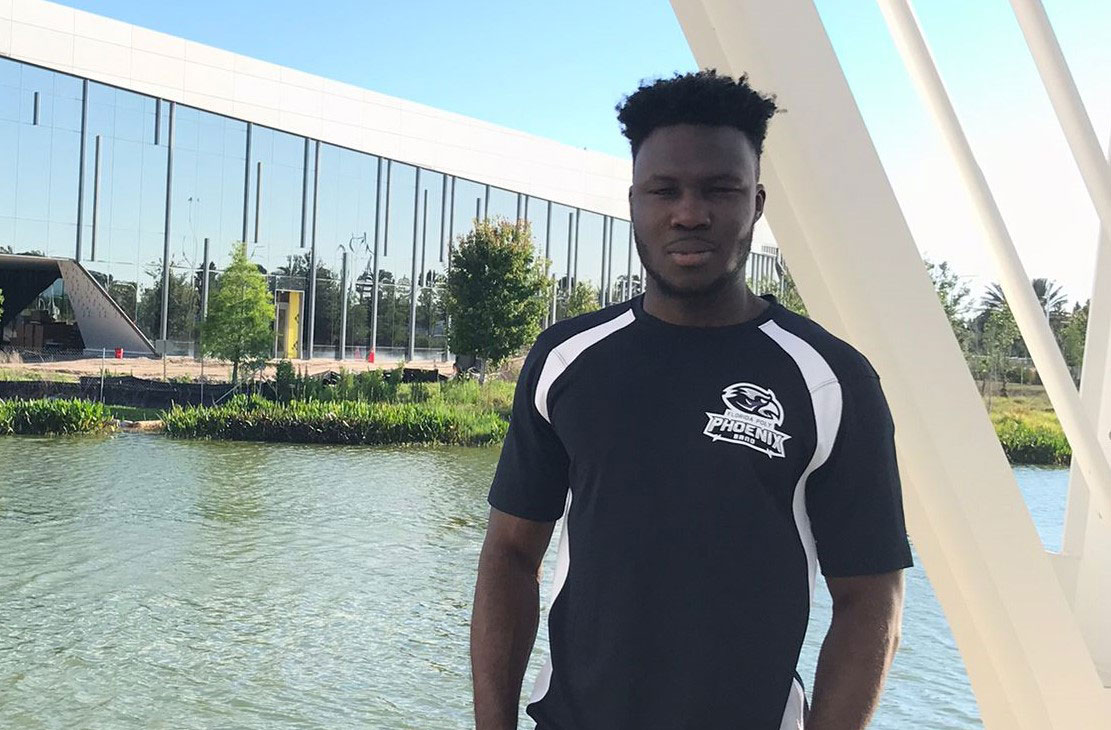 The computer engineering degree sophomore Widler Noel is pursuing at Florida Polytechnic University is a world away from the computer education he received as a young student in Haiti.
"We had computer class, but we had no computers. It was all theory," said Noel, an international student from Ouanaminthe, Haiti. "When I moved here, it was different. I had to learn and see the things in the lab. I had studied them, but had never seen them."
Today, Noel is focused on gaining a strong education and a high-demand degree that will help him make a difference in his native country. May is Haitian Heritage Month, and Noel said he is grateful for the opportunity to gain skills to help make his goals a reality.
"I have big vision for my home country," he said. "I want to open a business, and I feel like this school really fits the plans that I have."
Noel's journey began when he was a young boy and Hurricane Jeanne devastated his hometown of Gonaïves in 2004, leaving him orphaned.
"I grew up in an orphanage in Haiti and I didn't get a chance to know my mother," he said. "I was taken care of by three Americans – three moms. I was blessed and I went to a school there and they gave me a purpose. They gave me a dream."
Noel said the gift of this dream for a successful future is something denied to many children back in his homeland.
"One of the things Haitian kids miss is the ability to dream because you can't dream on an empty stomach," he said. "You can only dream about what you are going to have tomorrow."
He traveled to Florida to attend Eastern Florida State College in Melbourne, and transferred to Florida Poly during the fall 2020 semester. After completing his degree, Noel would like to open a technology-focused business in Haiti and eventually create a technology school there. He wants to ensure Haitian students can access the equipment they need to succeed in the 21st century.
"Sometimes you have to be the change, and it's hard," Noel said. "I love computers, but I never had the opportunity to learn on one until I was 18 or 19. I want to be able to give that to others so they can make a change.
"I want to create leaders and help out the community. I can create something and say, 'OK, now none of the kids will go through what I went through.'"
Noel, who is a member of the National Society of Black Engineers (NSBE) on campus, said Florida Poly is providing him with an incredible opportunity and a caring home.
"People here are really supportive. They want to be great and always want to know how you are doing – even the professors," he said. "They're really friendly and I love that. It's pushed me to be a better leader and shown me that you can be in a high position but still respect and show love to everyone around you."
Contact:
Lydia Guzmán
Director of Communications
863-874-8557