Florida Poly set to enhance the student dining experience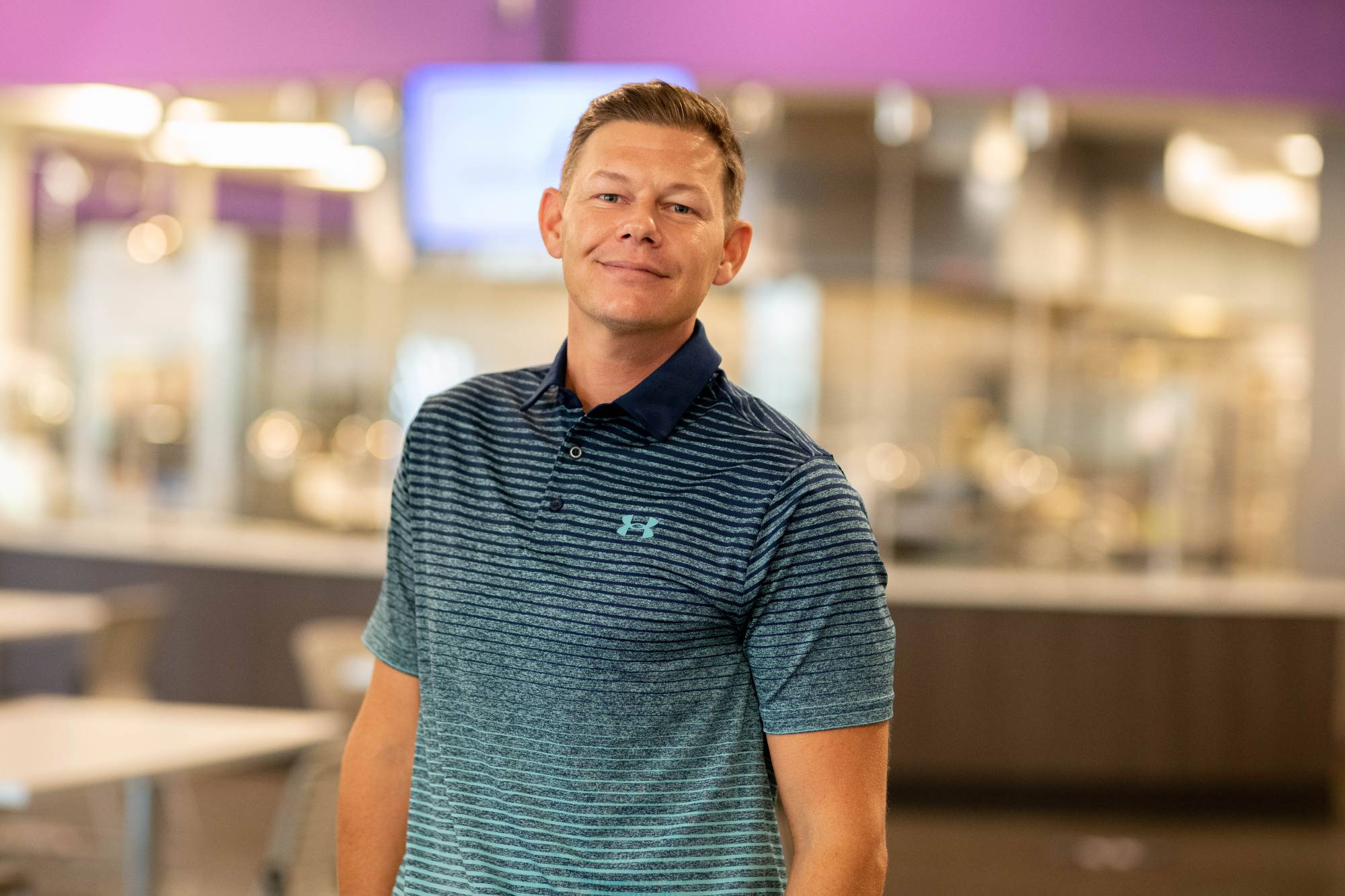 Those dining at Florida Polytechnic University this fall will find tasty new offerings, expanded service hours, and a new face for the culinary team charged with making this part of the on-campus experience a deliciously satisfying one.
The changes follow intensive conversations with student groups about what they would like to see added, changed, and maintained at the University's dining facilities.
"This is such a huge opportunity," said Brittaney Sottile-Roe, associate director of auxiliary services at Florida Poly. "I'm really excited to show our students that we listened to them and we're putting it into action."
One of the most immediate updates students will experience is an elevation of the taste and quality of their food. To help make that happen, the dining program, which is managed by Chartwells Higher Education Dining Services, this week is welcoming Shane Lynch as new general manager for Florida Poly. Lynch has extensive culinary experience, including as a trained senior executive chef and as the senior culinary director for Johnson & Wales University in North Miami.
"I'm thrilled to join the Florida Poly family and I'm very excited about the future of our fantastic dining program," Lynch said. "I encourage everyone to stop by and say hello."
A new head chef will be hired soon to join Lynch in enhancing the dining experience.
All changes should be in place by the start of the fall semester. Sottile-Roe said many of the coming updates will be instantly visible to students, including expanded dining hours and fun, new restaurant options rotating monthly at the location now occupied by Tú Taco.
"Come fall, it will be a monthly rotation, almost like a food hall concept," she said. "One month it could be an Italian-themed concept and the next could be an Asian-themed concept. We'll gauge the students' perception and really accommodate what they're looking for."
Sottile-Roe said dining services will continue to solicit student feedback in surveys, focus groups, and other formats to continue providing dining options that satisfy.
"We want the students to know that we heard them," she said. "Transforming dining services and shaping it based on the feedback, input, and needs of our students is our mission."
To provide feedback about Florida Poly dining, email Auxiliary Services.
Phoenix Dining Changes – Fall 2021
Redoubled commitment to exceptional food quality.
Full menu options will be restored after some were pared back due to COVID-19.
Increased daytime hours of operation. The dining hall will only be closed from 4-5 p.m. to prepare for dinner instead of from 2-5 p.m.
Students providing their own food will now be allowed to dine with their friends inside the dining facilities.
Unused dining plan credits will now carry over instead of expiring weekly.
Dining facilities will be reworked to improve ease of use and traffic flow.
The location housing Tú Taco will transition into a monthly rotation of new food options.
Food allergens and special dietary needs such as vegetarian or gluten-free meals will be easily identified with clear signage.
A new seven-meal weekly dining plan will be offered to students in addition to the current 10- and 14-meal plans.