Florida Poly professor shaping the future of rhinoplasty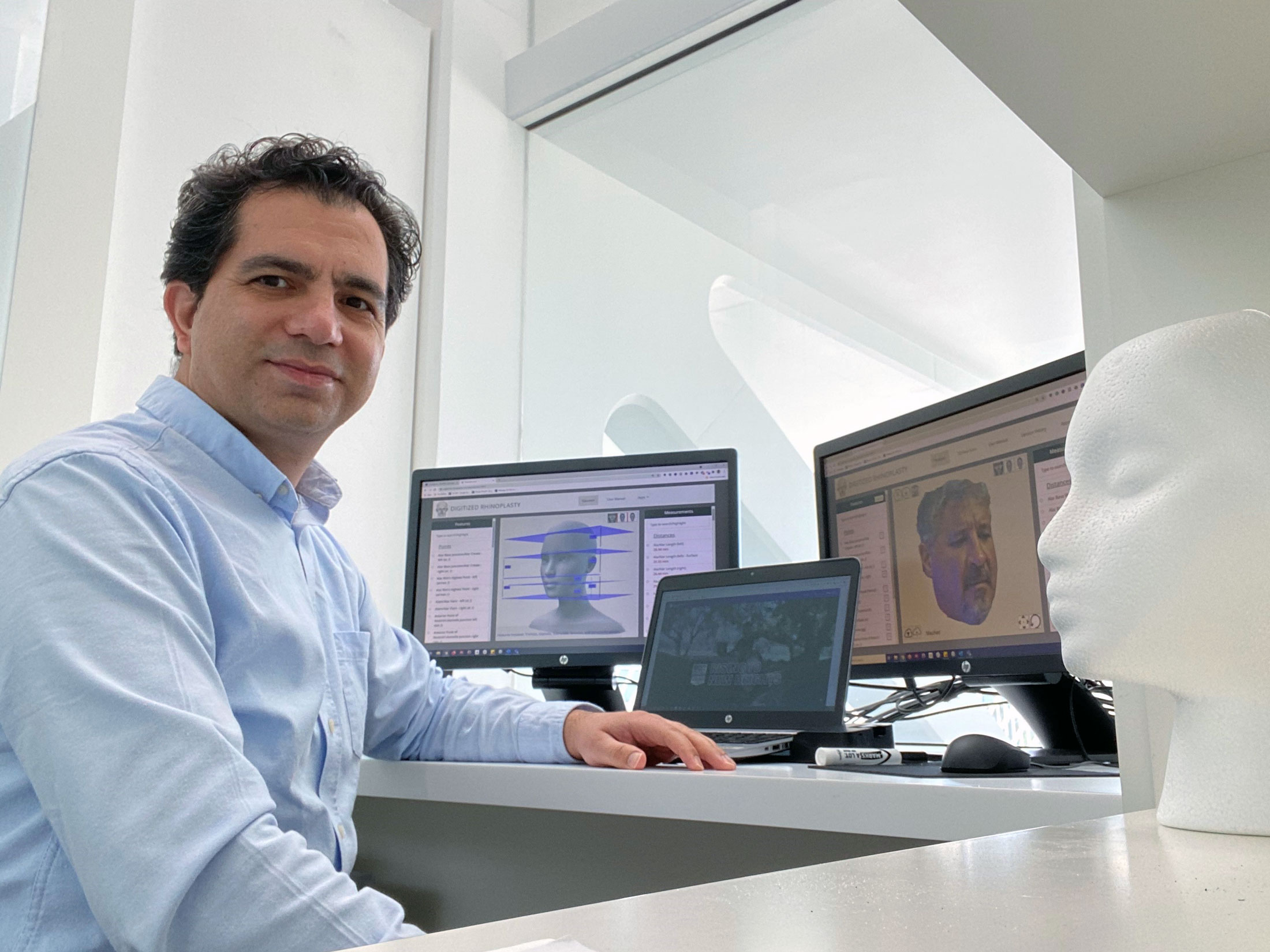 LAKELAND, Fla. – Dr. Oguzhan Topsakal, assistant professor of computer science at Florida Polytechnic University, is employing leading-edge digital technology to help plastic surgeons achieve better outcomes when performing rhinoplasty.
The research has been published in several leading journals. So far this year, he and his team have published three papers in top journals such Aesthetic Plastic Surgery and Aesthetic Surgery Journal.
"In pre-surgery, facial analysis is an important part of the planning," Topsakal said. "We have developed an analyzer tool and also an educational tool for plastic surgeons or physicians working on facial analysis or plastic surgery."
According to the American Society of Plastic Surgeons, rhinoplasties are the most commonly performed facial plastic surgery procedure in the United States, with nearly more than 200,000 performed in 2020. Topsakal said about 15% to 20% of these procedures are repeated to achieve a better result.
"That means about 30,000 to 40,000 rhinoplasty surgeries are done to fix problems with the first surgery," he said. "Our goal is to improve the success rate, so people do not need to go through a second rhinoplasty surgery."
Topsakal's research started two years ago and has progressed significantly since then.
"We started by learning about what is important on a human face, what kind of measurements it has, and what kind of feature points can be changed," Topsakal said.
He and his team then built a tool that helps rhinoplasty surgeons emulate the outcome of a surgery. By bringing 3D models into the process, predicted outcomes are much more accurate.
"They will be able to compare the results that are planned and the real outcome and then make an objective assessment," Topsakal said.
Throughout this effort, Topsakal has included students to help advance the research. To date, four research assistants and nine interns have been called on to help, including Brandon Nickas, a senior majoring in computer science.
"We did a scoping review titled 'Surgical Algorithms in Rhinoplasty,' and looked into what other people have done with rhinoplasty to see how we can help further that process," said Nickas, who completed an internship for the project last summer. "It was really awesome to be able to work on this interdisciplinary research project and try something new. I never thought in a million years I'd be able to say I published research."
Nickas said he is excited to see where Topsakal and his team take the research in the future.
"This project is absolutely phenomenal, and I am so happy to be part of it," he said.
Contact:
Lydia Guzmán
Director of Communications
863-874-8557