Phoenix harnesses social media data in machine learning internship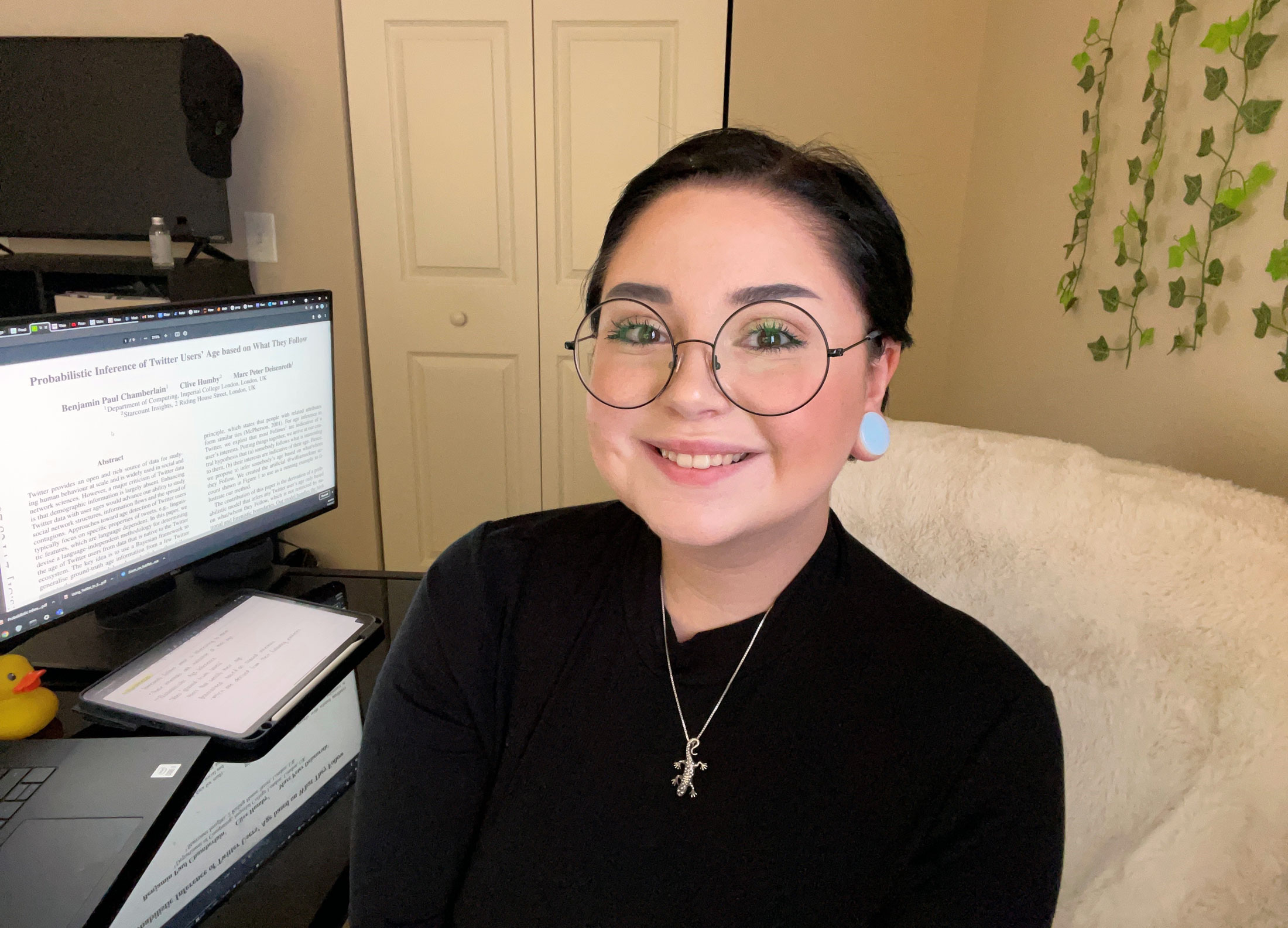 A summer internship at the University of Tennessee at Chattanooga is allowing Florida Polytechnic University senior Nicole Ely to use machine learning to gain a better understanding of data shared on Twitter.
Ely, who is majoring in data science with a concentration in big data analytics, is working with the Tennessee university's computational biology program to use the machine learning technology to make inferences from Tweets.
Her work includes programming an algorithm to predict information such as user age and geography from Tweets.
"It's cool because the Twitter project opens up a lot of doors," said Ely, from Hudson, Florida. "We can make a lot of inferences, such as people a certain age are more susceptible to something than people of other ages."
The coursework Ely completed in her degree plan so far at Florida Poly has been critical to her success in the internship, she said.
"In my most recent semester, I did a lot of things like statistical learning and time series data analysis, and I'm using literally all of those concepts in this internship," Ely said. "I'm like, 'I know exactly what you're talking about.'"
Although the internship is virtual, Ely said she is gaining a great deal of hands-on experience.
"I've done projects and learned theory, but I've never applied it to such a large-scale project," she said. "I think this will help me succeed in grad school where I would love to pursue my Ph.D."
In addition to the work she is doing in her internship, Ely said the experience is helping her broaden her professional network and improving her networking skills.
"I'm working with different professors from universities across the entire country, so I've been able to see that if a professor has all of these publications that relate to what I want to do, I can reach out and ask for their advice or help," she said.
Ely said the internship experience has also helped crystalize her future plans. While she initially entered college with aspirations of pursuing biology, Ely is now inspired to pursue a career in computational biology.
"It's the intersection between biology and computer science," she said. "Researching and exploring new things has been wonderful, and if I could do something like this internship for my career, I would love to do it."
Contact:
Lydia Guzmán
Director of Communications
863-874-8557