NSF research experience puts Phoenix on path to high-tech, entrepreneurial future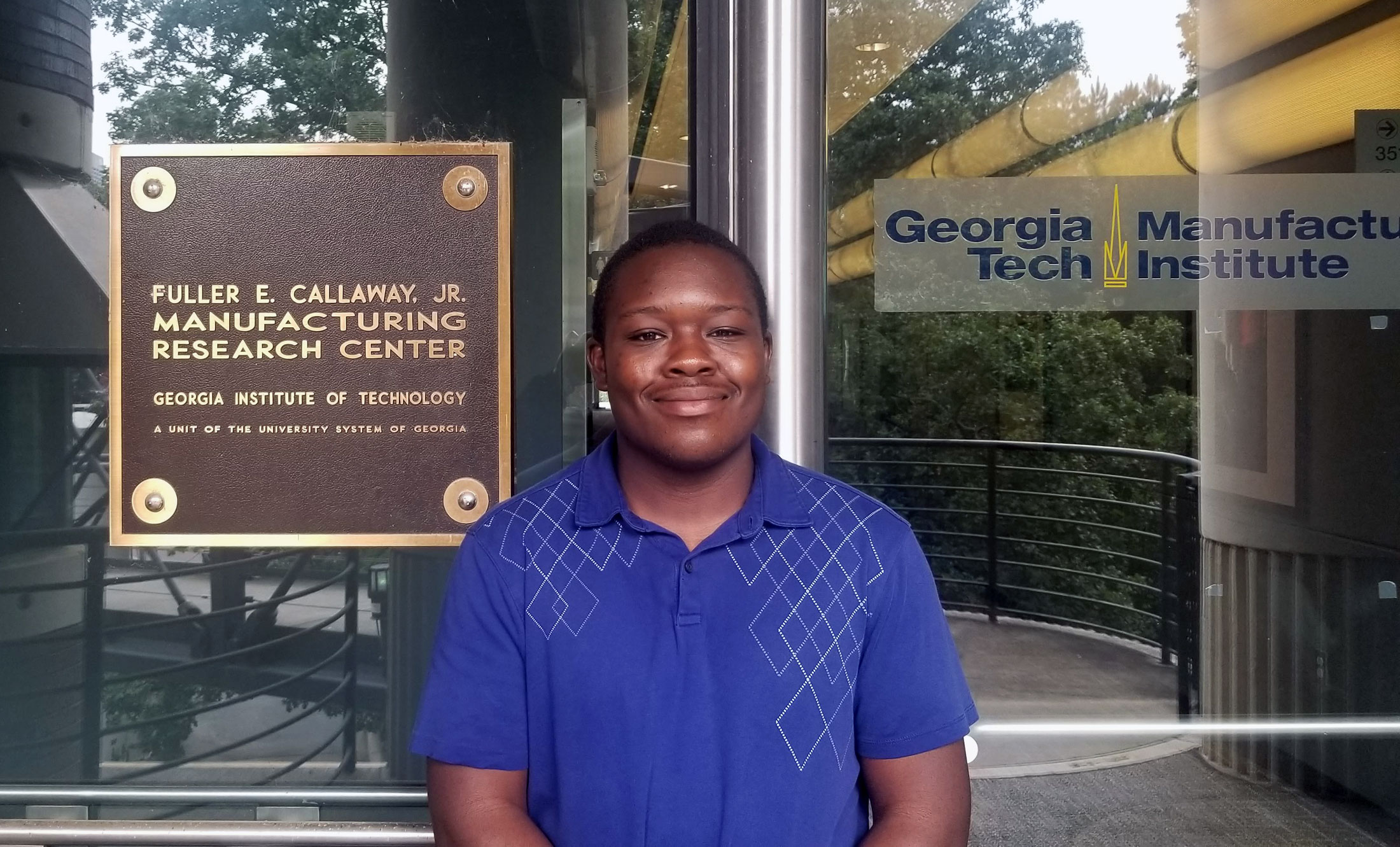 As part of the National Science Foundation's Research Experience for Undergraduates, Florida Polytechnic University junior Jabari Acre is spending the summer working on improving stereolithography (SLA) though the use of the two-photon absorption phenomena at the Georgia Tech Manufacturing Institute in Atlanta, Georgia.
The advanced technology allows users to produce complex, three-dimensional structures with nanoscale resolutions through the use of precision two-photon polymerization.
"You have a material that's exposed to light and it cures and hardens to form a layer of material that repeats over and over to form an object like 3D printing, but instead of absorbing a single photon to cure as in traditional SLA, it absorbs two photons making the cured area smaller," said Acre, a mechanical engineering major from Tallahassee, Florida. "My goal is to make this printer more accessible to users."
Currently, the printing technology is very expensive and unoptimized for even commercial users, he said.
"Another undergraduate student and I are designing our own printer," Acre said. "I've done my literature review and have started creating the design we're using."
Acre said the specialized training he has received during his undergraduate studies has been directly applicable to his internship.
"Getting certified in SolidWorks through Florida Poly really helped me," Acre said. "I came in and they were like, 'You know SolidWorks?' and I was able to go right into it and start working on it immediately."
In addition to the technical aspect of the internship, Acre said he is also learning from valuable entrepreneurial guidance.
"We're taking innovations and turning them into products," he said. "I've always been interested in entrepreneurship and wanted to be at that cutting edge. This experience has allowed me to see the process that new technologies take when they come to market.
"I love the ability to see how something goes from theoretical idea to product."
Contact:
Lydia Guzmán
Director of Communications
863-874-8557